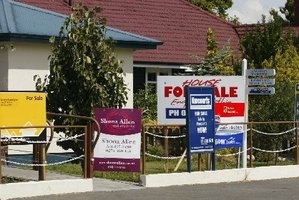 Some Tauranga first-home buyers will need to save more than their annual salary for a house deposit for even the most basic starter home under new Reserve Bank rules.
From October 1, the chances of securing a home loan with less than 20 per cent deposit will be reduced with the combined dollar amount of loans with deposits below 20 per cent being limited to 10 per cent of a bank's new lending.
The move is designed to cool the property market and reduce the risk of a housing meltdown.
The Bay of Plenty Times Weekend found the cheapest three-bedroom homes on Trade Me this week in Papamoa, Brookfield and Welcome Bay.
We ran the figures to see how much people would need for a deposit for these starter homes, how much their mortgage payments would be and how much they needed to earn to be approved.
Even for a $215,000 house in Welcome Bay, $43,000 needs to be saved for a 20 per cent deposit.
Mortgage broker Chris Rapson of Rapson Loans and Finance said a borrower with no children could secure that sort of mortgage and make the repayments comfortably with a salary of $40,000.
But saving a deposit of $43,000 on a $40,000 salary would be "highly unlikely".
"There are a lot of people struggling.
"I'm getting a lot of inquiries from people just on the edge of it.
"There are people who have got $40,000 from a matrimonial settlement and want to buy again at $240,000, and I'm saying 'you can't do it'. We can't find the lenders if they want to have only one mortgage," Mr Rapson said.
The figures were the same for the other case studies - a starter home in Papamoa required a $52,800 deposit and would need a $48,000-$50,000 income to service it.
According to the monthly property value index for July, the average house price in Tauranga city was $430,485 and in the Western Bay it was $397,682.
Statistics New Zealand figures from June show the median weekly income for those in paid employment in the Bay of Plenty region was $740 a week - below the national median of $800. Western Bay of Plenty figures were unavailable.
But Mr Rapson said the reality was he did not see a lot of people in Tauranga earning that kind of money.
Saving on a low income was difficult no matter how hard people budgeted, he said. To save $10,000 over two years meant saving $100 a week.
"If you are on a meagre earnings, $17 an hour or whatever, to set aside $100 clear every week, I don't think it's going to happen."
Mr Rapson said it was helpful if parents could lend or gift money, or become a guarantor.
But his best advice for first-home buyers was to join KiwiSaver.
"A couple after five years would have $15,000 each."
It was difficult for single people or families on one income, he said.
"Look at your costs - once you have paid your expenses, the rest is a choice to spend or save."
Rothbury Tauranga mortgage and risk adviser Mike Williams said the 20 per cent deposit barrier would be too high for some first-home buyers.
"It's going to be very difficult for them, that's for sure.
"As soon as you get the $50,000, which will take a very long time, you will find that once you have achieved that, the house prices will have gone up."
Mr Williams expected to see more uptake of the Welcome Home Loan package, and said the KiwiSaver first home deposit subsidy was important.
He recommended young people wanting to buy a house save as much as possible, and couples on dual incomes save one income and live off the other.
Budgeting expert Lyn Webster, who has written a book on living on a shoestring, said many people were struggling to save for a house deposit.
Ms Webster suggested making a decision to "put your nose to the grindstone" and slash the grocery budget and living costs for a short time to save.
"There are so many things we buy which are unnecessary. Things you think you have to have in life, but you can get around them.
"You have to think about how you spend your money."
Real estate agents told the Bay of Plenty Times last month that the 20 per cent deposit could serve to make Tauranga property even more appealing to buyers from more expensive areas such as Auckland and Christchurch, where a 20 per cent deposit was even more unreachable.