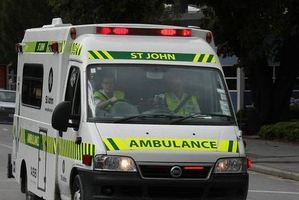 The 12-year-old Tauranga boy who suffered critical injuries after being kicked in the head by a horse remains in a stable condition at Waikato Hospital.
The boy had been leading a horse with his grand father at Tauranga Racecourse on Sunday when he suffered serious head injuries.
He was taken to Tauranga Hospital but flown to Waikato later that day where he was in a critical condition. Yesterday, he was moved into a ward in a stable condition, where he remains today.