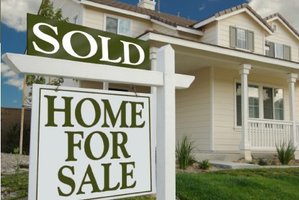 Parents and grandparents are being warned to think carefully before handing over their nest egg to relatives desperate to buy a first home.
New Reserve Bank lending restrictions are due to kick in on October 1. The new measures will make it harder to get a home loan with less than 20 per cent deposit, sparking fears many first-home buyers will turn to family to help raise the money.
As the restrictions loom, Age Concern has issued a warning to its members, saying many parents may be pressured to lend family money or sign on as a guarantor for their mortgages.
Age Concern Tauranga chairwoman Angela Scott said she had not heard of any incidents locally where older family members were being pressured to loan money but she said it was a concern for members.
"It has the potential to turn into a disaster," she said. "You don't want to try and help someone only to be left with nothing."
Mrs Scott said sometimes family members would not outright ask for money but would pressure elderly relatives.
"It is all psychological and as you get older that can be quite distressing."
Grey Power Bay of Plenty and coastal districts president Ruth Dekker said agreements to loan money or to be guarantor were not to be taken lightly.
People needed to consider what money they had and what they were able to afford to lend or give away, she said.
"If you are in a position to help out then why not, but be very cautious," she said.
"I would suggest consulting one's lawyer and take advice."
Mrs Dekker said she had been guarantor for a loan for her granddaughter.
"If you are living off a pension you are probably not in a position to be a guarantor or to lend money, but if you can you need to draw up conditions.
"Are they going to pay you interest like they would a bank? How long do they have to pay you back? These are the things you need to ask yourself."
Age Concern chief executive Ann Martin said financial abuse was one of the major types of abuse older people suffered.
Often when a grown-up son or daughter got into financial strife they asked parents to dip into savings, or expected parents to front up with cash.
"The older person may end up in a situation where they have to move and re-buy into the market and they do not have sufficient funding to do that.
"It's just alerting people to the fact that you can say no or look at other options and you do need to look after your own future. At the same time you do want to make sure your children's future is secure so you're in a situation that can be quite a dilemma."
Ms Martin recommended seeking legal advice before agreeing to anything.
Families had different expectations about whether parental lending was appropriate, she said.
"It has to be understood that it is the older person's property and savings to start with.
"They need to look forward because they're in a position where they may not be able to work to regain any nest egg."
Real Estate Institute New Zealand chief executive Helen O'Sullivan said people had to be careful that becoming a guarantor did not put them at any more risk than they were prepared to shoulder.
"If it's something that people are considering they absolutely need to get their own independent legal advice."
She suggested a guarantee for only part of the mortgage.