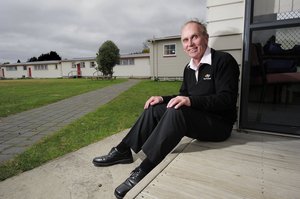 Tauranga parents should have reservations about the accuracy of schools' reporting on national standards, a local principal warns.
Gate Pa School principal Richard Inder said the primary school sector had huge reservations around both the reliability of national standards for assessing kids' achievement and reports on how well the system was working.
"We have reservations so parents should too."
Another Bay principal labelled the system a massive failure.
The comments follow an independent report, which says teachers' use of the standards last year lacked dependability, ranking children's reading, writing and maths correctly only about 60 per cent of the time.
The report, commissioned by the Ministry of Education, was based on research involving 96 schools. It concludes reported improvements in student achievements must be treated with caution.
"We have no trouble lifting achievement ... but the tool that [the ministry is] using at the moment has got some flaws," Mr Inder said.
The most important measure parents needed to take notice of was their child's progress, and schools already had a rich range of data to show that, he said.
Greerton Village School principal Anne Mackintosh said national standards failed children who were making huge progress but still might not be meeting the standards.
They system's failings were "massive", she said.
"The Government was warned so many times this was not the way to go and yet they proceeded with gay abandon," she said. "There was the fallacy that parents needed to know where their kids were but parents have always known where their kids were at."
New Zealand Educational Institute national president Judith Nowotarski said the report confirmed what teachers had been saying since day one.
"It's deeply flawed and unhelpful. Data about children's progress should never be used to compare schools because children learn at different rates and in different ways."
The "unfair system" should be scrapped completely and it was an insult to blame teachers for the inconsistencies, she said.
"Blaming teachers for producing inaccurate results from a flawed assessment system is like trying to blame Coco Chanel for failing to make a silk purse out of a sow's ear."
New Zealand Principals' Federation president Phil Harding said the report showed the national standards system was shonky and unreliable.
"We have been saying the data is not valid and reliable for the last four years, so it is a great vindication to have that put in black and white and to realise that if the overall teacher judgments are wrong, so are all the deductions that flow from that."
Education Minister Hekia Parata said it was just the second year of reporting and the system needed time to improve.
"The report was commissioned to help the ministry target resources where needed," she told Radio New Zealand.
The information was part of an "overall discussion" with teachers. "National standards will get better and better as has happened with NCEA, as has happened with delivering the curriculum."
The standards had never replaced conversations parents could have with their children's teachers about their child's progress, Ms Parata said.