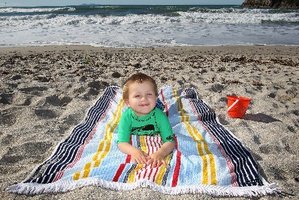 Tauranga has experienced one of its warmest winters, with temperatures being noticeably higher than normal.
A climate expert said the past three months had been among the warmest winters for New Zealand since records began in the mid-19th century.
Tauranga had an average temperature of 11.4C in June, 10.3C in July and 12.3C in August, the normal average temperatures are 10.9C, 10.3C and 10.5C respectively.
There has also been significantly less rainfall in July and August, and an eight-day dry spell in June.
Climate scientist Jim Salinger said September-like temperatures had been occurring throughout August.
MetService meteorologist Daniel Corbett said the main reason it had been so mild for much of the winter in Tauranga and New Zealand was because of where the weather systems had come from. "In June, we had a good mix of weather systems bringing air from the north, west and south of New Zealand.
From mid July onwards we had no notable southerlies that brought in colder air. Instead, we experienced weather systems that moved in from the west or the north," he said.
"These are not as cold source regions for the air as from the south, so as a result it has been much milder during the second half of the winter."
WeatherWatch head analyst Philip Duncan said temperatures in some centres had been getting up to 18C, 19C and the early 20s. "It's been an unusual winter," he said.