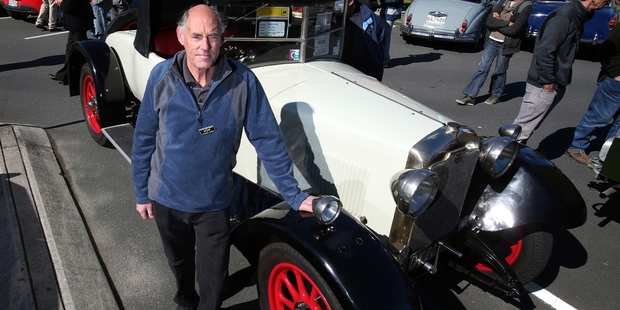 A Rover that English experts believe could be the last of its type left in the world attracted a lot of admiring looks at the Bay of Plenty Vintage Car Club's Father's Day display yesterday.
Driving from his home in Greerton to the Mount Maunganui shopping centre was the longest excursion that owner Stephen Lawson had ever taken his 1925 Rover 14/45 Roadster.
He bought it from Blenheim restorer David Bruce six years ago and it now has pride of place in his shed with 15 other models of Rovers spanning 70 years.
The 14/45 was a 1960s restoration and although it is road legal and looks tidy to the untrained eye, Mr Lawson said there was still plenty to do, including to finish restoring the dickie seat. He will not be taking the Rover on any big runs or testing its 80km/h speed limit until he has done a bit of work on the motor and gearbox.
He said English experts of the Rover marque who have researched 14/45s believed it was the only roadster version left in the world.
Rovers were typically the vehicle of choice for the British Empire's doctors and bank managers, which was why its 550 ($1100) price tag in 1925 was a small fortune for most people.
The first owner of Mr Lawson's car was an Otago farmer who bought it off the floor at the New Zealand and South Seas International Exhibition held in Dunedin.
He said the investment side of owning such an old and precious car had nothing to do with why he bought it. "I just find them very appealing."
Mr Lawson is president of the Bay of Plenty Rover Club.