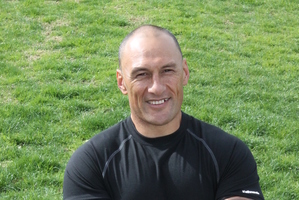 THREE Destiny Church ministers from the Bay of Plenty have landed in Washington DC to take part in this week's 50th anniversary celebrations of Martin Luther King Jr's historic "I Have a Dream" speech.
Tauranga minister Leon Samuels and Rewi Hare, of Rotorua, were joined by Whakatane minister Andre Nicholas en route to the "Let Freedom Ring" closing commemoration scheduled for tomorrow.
Dr King's daughter, Bernice King, invited a group of 12 Destiny Church pastors to perform a haka on the steps of the Lincoln Memorial three weeks ago.
She attended the New Zealand church's annual conference in 2005 after meeting Bishop Brian Tamaki in Atlanta a decade ago.
Ms King was only months old when her father made his famous speech 50 years ago this week, dreaming of a day when his "four little children will one day live in a nation where they will not be judged by the colour of their skin but by the content of their character".
Mr Nicholas, whose services draw followers from as far away as Te Puke and Gisborne, was honoured to be part of a 12-strong group chosen to represent his church, community and country.
"It's very exciting to be part of a historic moment and it's great that we have been invited to go over," he said. "It's just a momentous occasion to go and celebrate 50 years of freedom. It'll be an honour to perform our haka for so many people.
"Part of our haka is going to be honouring Dr Luther King and the 'I Have a Dream' speech, another part is about serving God and our finishing haka will be Ka Mate."
The group travelled to Auckland on three successive weekends to practise for the event, expected to be watched on the BBC by an estimated 75 million people in more than 200 countries.
Iwi represented within the group include Ngati Kahungunu, Te Arawa, Tuwharetoa, Tuhoe, Ngati Porou, Ngapuhi, Ngati Awa, Ngati Raukawa, Ngai Te Rangi, Te Rarawa and Tainui.
US President Barrack Obama and former presidents Bill Clinton and Jimmy Carter were to speak, and ring bells a half-century to the minute after Dr King's address.
Congressman John Lewis, who spoke at the 1963 March on Washington, will also be among the speakers, as will Oprah Winfrey, Oscar and Grammy Award winning entertainer Jamie Foxx and Lynda Johnson Robb, daughter of ex-president Lyndon Johnson.