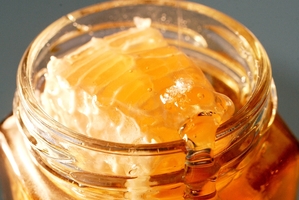 A Tauranga beekeeper believes all manuka honey should be tested before being shipped overseas if buyers are to retain confidence in the industry.
Beekeeper and Apiflora NZ director Steve Weenink said the nationwide warning issued by Britain's Food Standards Agency about misleading and illegal claims made on the labels of manuka honey jars issued by Britain's Food Standards Agency could have a severe impact on the industry if things did not change.
New Zealand manuka honey commands prices 10 to 20 times higher than other types of honey because of its unique and much-vaunted anti-bacterial properties. It is estimated to earn this country up to $120 million a year in export dollars.
But tests by reputable United Kingdom, Chinese and Singaporean laboratories reveal many manuka honey products have none of the claimed active properties - some of the honey is not even manuka - prompting industry leaders to demand a crackdown on "potentially huge fraud".
"It should be tested before it leaves New Zealand. There's nothing you could do with what's being added overseas," Mr Weenink said.
He also supported suggestions honey should be tested before it was allowed into a country.
"There's so many rednecks in the industry ... I've heard of guys blending other honey with manuka," he said.
"The industry is too fragmented so no one seems too interested in doing anything."
There also needed to be more definition about the terms used to label the products, he said.
Some of the companies selling mis-labelled honey are New Zealand producers and some are foreign. But even the most reputable New Zealand honey producers now face heightened surveillance in the UK.
Paengoroa-based company Comvita, New Zealand's biggest manuka honey producer with a market capitalisation of nearly $150 million, is demanding the industry be cleared of cowboys.
Chief operating officer Scott Coulter said pots of manuka honey labelled with meaningless numbers and certifications were designed to confuse customers who thought they were getting UMF accredited food and nutriceuticals with measurable health benefits.
"You can put a number on any honey, and that is damaging to Comvita," Coulter said. "They can buy a 20+ honey thinking it is manuka and it is not. "