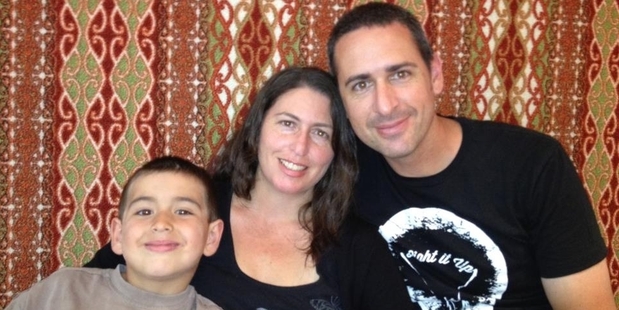 Western Bay first home buyers might be forced to plead with mum and dad for help in order to get on the property ladder, a local mortgage adviser says.
"We're probably going to hark back to the old days where they used to go knocking on mum and dad's door a lot more," said Mortgage Express adviser Frank McLean. "It's pretty tough these days - a lot of parents just can't write out a cheque for $40,000 or $50,000."
Under the new Reserve Bank mortgage lending restriction rules, which come into force on October 1, the chances of securing a home loan with less than 20 per cent deposit are more than halved.
Under the new rules, the combined dollar amount of loans with deposits below 20 per cent will be limited to 10 per cent of a bank's new lending.
The move is designed to cool the property market and reduce the risk of a housing meltdown.
But as first home buyers rush to seek pre-approval for low-deposit loans, experts fear buyers could forgo due diligence and make hasty, ill-advised decisions.
Last month, the median house price in Tauranga was $315,000 meaning a deposit of at least $63,000 would be required under the new rules.
Mr McLean said he was disappointed with the decision to push through the lending restrictions, for a problem that really only affected the Auckland and Christchurch markets.
"It just makes it more expensive for the people who are the least able to afford it really."
Ray White Papamoa and Mount Maunganui principal Greg Purcell said he was not sure the new regulation would result in a significant drop in people entering the Tauranga housing market because he was unaware of a plethora of "skinny loans" out there.
Mr Purcell said while there would be some impact on first home buyers saving a sufficient deposit was only one hurdle they had to overcome.
Harcourts Tauranga managing director Simon Martin said some lawyers were already saying there are ways of working around it.
"But it is disappointing as this measure, which was clearly aimed at pouring cold water over the fired up Auckland and Christchurch market, has been applied across the board."
LJ Hooker Tauranga franchise owner Neville Falconer did not believe it would stop people entering the market. "What it could do is make Tauranga even more attractive for buyers given our property prices ... compared to Auckland and Christchurch."
Ross Stanway, chief executive of Realty Services, which operates Bayleys and Eves, agreed.
"A 20 per cent deposit in Auckland is a significant amount of money compared to a 20 per cent deposit on a house in Tauranga, Katikati, or Mount Maunganui, for that matter,"he said. "It's really unfortunate, as I would have liked to have seen more stimulation in terms of the supply side of the market to encourage more homes being built which we are starting to see in this area."
After two years of searching to buy an existing house, Welcome Bay couple Vicki and Stefan Nogaj are now looking at building a $300,000 to $400,000 home in The Lakes subdivision.
They lodged their loan application at their bank last week.
"It's been really hard as there isn't a large number of houses in Tauranga in our price range, and when we find something there's always lots of people fighting for it."
Mrs Nogaj said if this mortgage application failed they were likely to give up on the idea of buying their own home.
"This [the new deposit rule] is just another hurdle for first home buyers like us to overcome. It's just not fair for the government to make everyone suffer for Auckland's problems," she said.