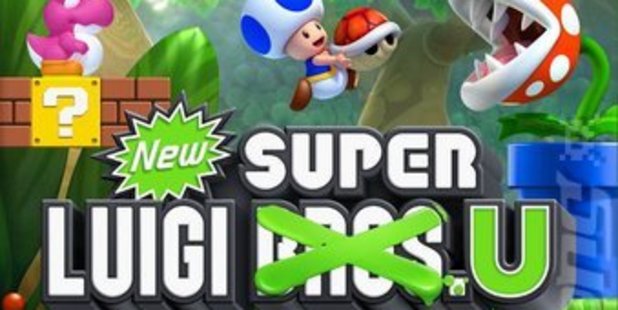 It's nice to see Luigi getting his own adventure that doesn't involve sucking up ghosts and ghouls in scary mansions.
In New Super Luigi U, Mario's green-capped brother takes off from where the Wii U launch title - New Super Mario Bros U left us wanting more.
The aim is the same: navigate from the start of the level to the flagpole at the end, collecting as many items as possible and racking up the points. With 82 new levels, Luigi U is a worthy expansion pack, but the game narrowly misses falling into the "more of the same" category by making some key gameplay differences.
First, the levels are harder than usual - on only the third level I was perishing multiple times over.
But to combat that, the levels themselves are nice and short - probably a third of the length of Super Mario Bros U levels.
With the shortened length comes a shortened time of only 100 seconds to complete the level.
It might seem plenty, but you'll be surprised at how little time it leaves you to think about a plan of attack.
Single-player gamers are forced to use Luigi himself, but multiple players have blue and yellow Toad to choose from along with Nabbit for the first time.
Nabbit is ideally suited to those players who are new to the game and liable to be frustrated by the steep difficulty curve. Nabbit cannot take damage from enemies and every item he collects is converted into a 1-up at the end of the level.
If you love Super Mario Bros U then you'll love Luigi U as well.
It provides a genuinely new challenge without reinventing the much-loved formula.
Review courtesy of Fatso Games Club.