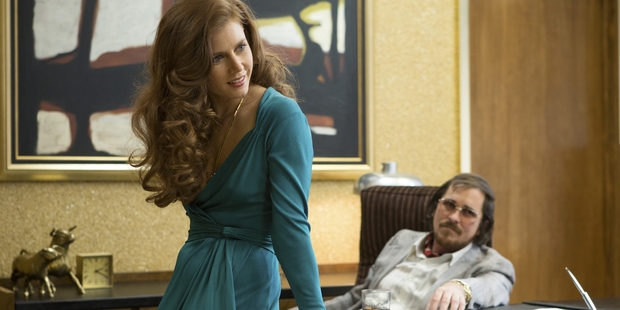 The 70s weren't exactly the most glamorous of decades.
The hair, the fashion, and some may even say the music, won't go down as the best we've ever had.
But get ready for a big dose of everything 70s in the highly acclaimed American Hustle.
From bad comb-overs to appalling clothes choices, we find ourselves living in the foreign era.
We meet conman Irving Rosenfeld (Christian Bale) and his seductive British partner Sydney Prosser (Amy Adams).
Why work when a good con will earn you so much more money?
But forced to work with FBI agent Richie DiMaso (Bradley Cooper), Rosenfeld and Prosser are going to have to stay ahead of the game to beat the Feds and still come out with something.
DiMaso wants them to help lure high-profile politicians and powerbrokers into a corruption net.
What complicates matters is that Rosenfeld takes a real shine to Carmine Polito (Jeremy Renner), the passionate New Jersey political operator caught between the con artists and Feds.
Rosenfeld doesn't want to do wrong by him.
Rosenfeld also must deal with his unpredictable wife, Rosalyn (Jennifer Lawrence), who has the innate ability to bring everything crashing down with her big mouth.
Like the clothing, hairstyles and music, everything about American Hustle is bold and brassy.
The characters are in your face and loud and nothing is tackled in anything like a calm fashion.
The characters that make up this story give enormous scope to the talented acting crew to really show what skills they have.
The early success American Hustle and its stars have achieved in the awards season is proof of the impressive performances they have turned out.
Watch the trailer here: