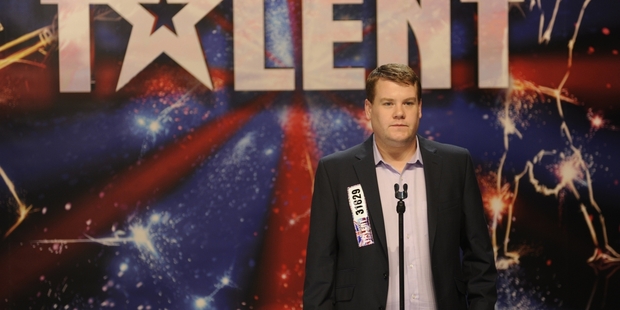 One Chance
(PG) 115 minutes
Before the dramatic emergence of Susan Boyle, there was a man called Paul Potts. Like Boyle, he came from a simple background and always dreamed of singing. One Chance is based on his story, and what a wonderful story it is.
Potts (played by the talented James Corden) grew up in the Welsh town of Port Talbot, where a job at the steel mill was about the best you could aspire to do.
Bullied throughout his childhood, Potts never gave in and wouldn't be quietened from his singing - the only real joy in his life. And though he was blessed with abundant talent, fate was never kind to him.
After putting together enough money to attend an opera school in Venice, crushing nerves ruined his big chance in front of Luciano Pavarotti. His second chance - starring in a local operatic production - was curtailed by illness.
He couldn't get a break. The two shining lights in his life were his mother (Julie Walters) and wife Julie-Ann (Alexandra Roach), who wholeheartedly supported his endeavours. The roller-coaster ride that was his life was never destined to bring the adulation and success Potts craved.
He thought his dream was gone and a life in Wales running a mobile phone shop was his present and future.
But crippling debts and the chance to win 100,000 ($195,000) saw Potts take the biggest step in his life - to enter the TV series, Britain's Got Talent.
His initial performance of Puccini's Nessun Dorma in front of Simon Cowell has been watched more than 15 million times on YouTube and is now the stuff of folklore.
And so his future was sealed.
One Chance is simply a wonderful story beautifully told.
If you liked movies like The Best Exotic Marigold Hotel you are going to laugh and cry as you watch an incredibly talented man emerge from his self-imposed shadow.