Chaos & Harmony has started the year with a bang, writes Rosie Dawson-Hewes, launching a successful new Bridal Boutique collection both here and overseas.
A search for understated, timeless wedding shoes that can be worn again was the catalyst for Chaos & Harmony's newest collection, Bridal Boutique.
The Mount Maunganui-based company last month launched a collection of elegant wedding shoes in shades of snow, gold and nude to rave reviews.
Creative director Rebecca Anderson says it was a natural evolution for the established boutique shoe brand.
"We had always discussed doing a bridal collection. This capsule range was born when our sales manager and her bridal party wore our Passion sandal for her wedding at Dickey Flat late last year. Olivia wore a custom white leather, while her bridesmaids wore our stunning nude leather Passion sandal," Rebecca says.
"We were aware people had worn our shoes for their weddings in the past, so we thought why not take a few of our much-loved Chaos & Harmony styles and reimagine them for brides and their bridal party. We ended up creating some completely new styles for the collection as well."
The collection includes Chaos & Harmony's trademark power heels, alongside strappy stilettos and classic pumps. There are also simpler styles with low or mid-heels, perfect for outdoor weddings with uneven terrain.
One of the first brides to wear the new range was Tauranga woman Aimee Mulligan (nee Lennan). She says she wanted to support local businesses as much as possible with her wedding. She and her bridal party wore the Shine high heel in gold - a classic stiletto pump.
"I already had a few pairs of shoes from Chaos and Harmony and knew that they were well-designed, made for comfort and were beautiful to look at. I was looking for continuity of style and design with my wedding dress, shoes and bridesmaids, as well. I had my eye on the Shine gold shoes for a while and always thought they would be amazing wedding shoes. Once I had picked my dress I knew instantly that they would be a perfect match," Aimee says.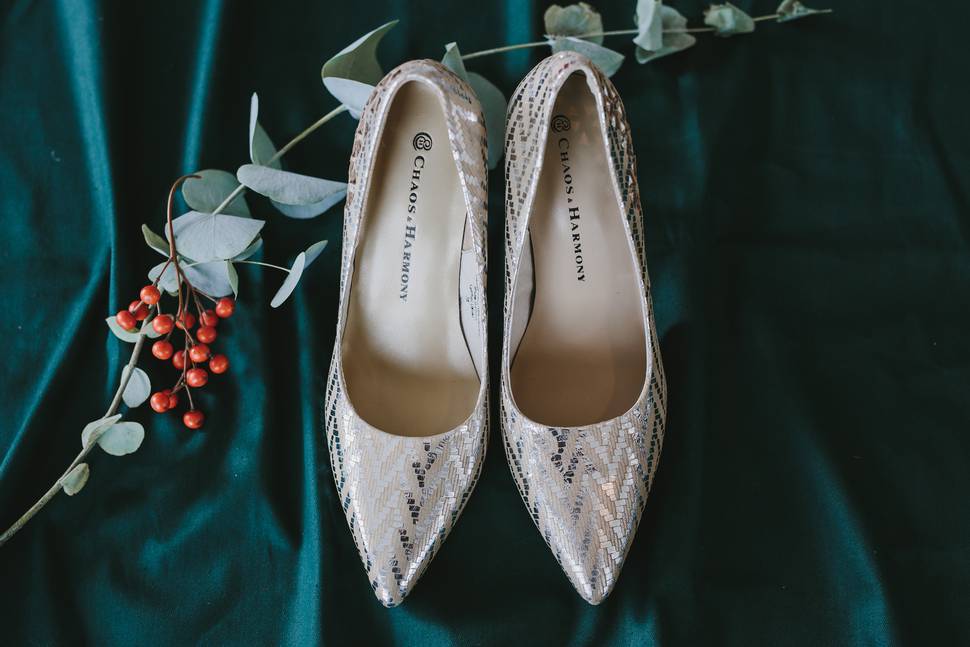 She says the shoes were so comfortable she was able to wear them all day and has worn them again since her wedding.
"I wore my Shine shoes for 11 hours straight on my wedding day and that included dancing till the end! Now I style them with jeans or a dress and wear them out to dinner/events. I wanted wedding shoes that I'd get lots of wear out of and that's exactly what I got with my Shine heels," she says.
Rebecca says the overall response to the range has been phenomenal, with a lot of great feedback from local customers, as well as brides-to-be in Sydney.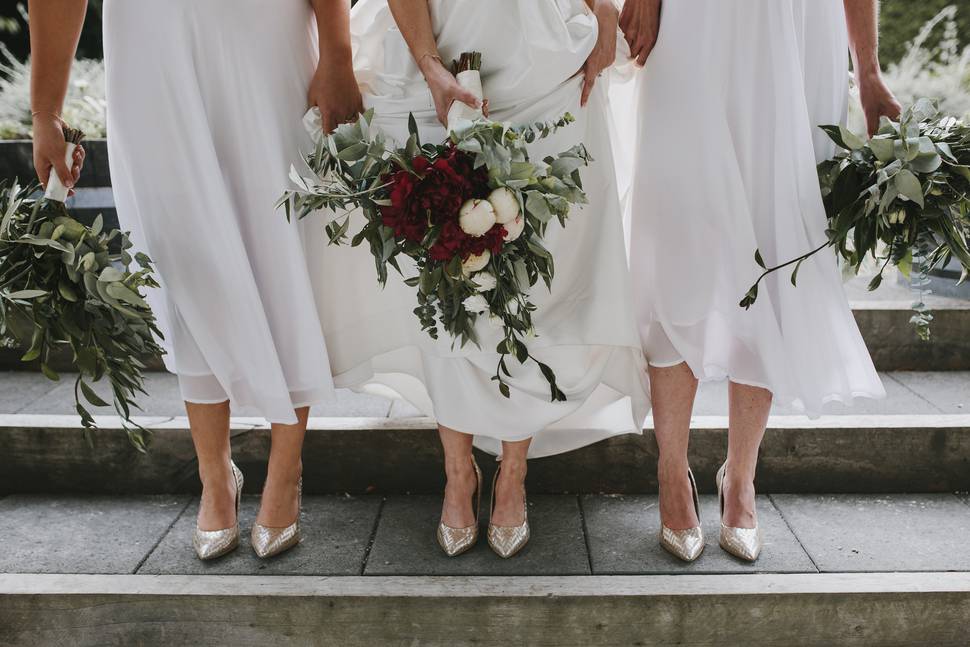 "As part of our launch we took the collection to the One Fine Day Wedding Fair in Sydney at the start of February. The city was in the middle of a 40 degree heat-wave, so it was crazy, but everyone loved the range," she says.
"We've even had people tell us they wish they were getting married again or that this range had been around when they got married."
Rebecca says they deliberately made the Bridal Boutique range more decadent, but says wearability was key. "We wanted this range to be more luxurious, so we have beautiful new soft leathers and a leather outsole, which our mainline collection doesn't have. We want our brides to feel their very best and hope our shoes help create that," she says.
"We're really blessed within our team at head office in that we each have a very different sense of style, so as we were designing we were thinking about each of us and what we'd like to wear. And we're all married now, too, so there were definitely some trips down memory lane, especially thinking about what we each needed from our shoes on our wedding day. I think because we've all experienced being a bride, we just channeled that within the design process. It was easy to put ourselves in our customer's shoes, so to speak!"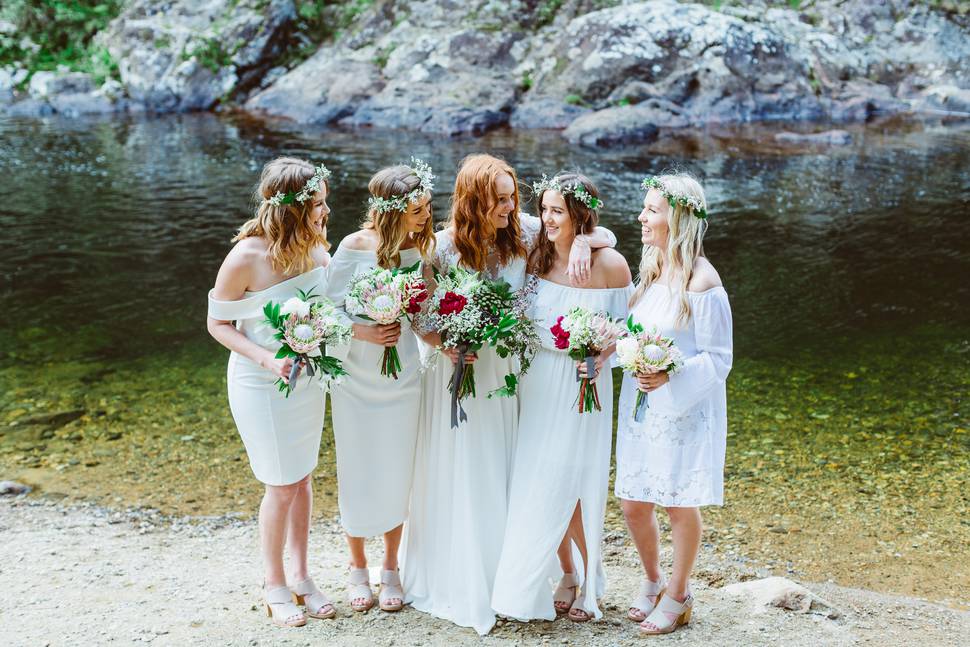 And of course every style had to meet their usual criteria, Rebecca says - "Would we wear them? Is it comfortable? Do these shoes bring me joy?"
She says ensuring the Bridal Boutique shoes can be worn again, for other special occasions, was an important part of the design process.
"We design shoes that have a timeless quality, so they can be worn for years and years, thus reducing the chance of them adding to our industry's strain on the environment. So we took the same approach here, keeping them deliberately understated and elegant, so they can continue to be worn long after your wedding day," she says.
"Not to mention it means there are styles that anyone can wear, even if they're not brides!"
Chaos & Harmony Bridal Boutique is available online at www.chaosandharmonyshoes.com or by appointment at the brand's Mount Maunganui studio. Phone 07 575 7632 to book an appointment.