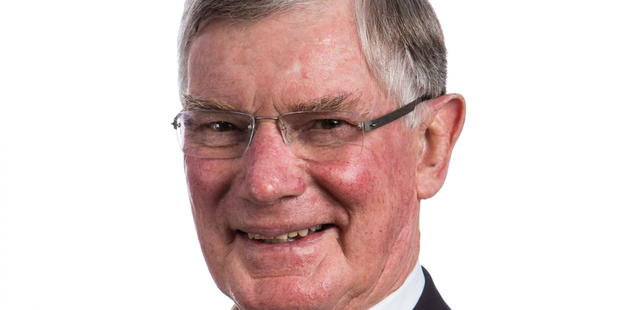 This week's Newsmaker is lawyer Michael Cooney, who after 16 years of serving on the TECT (Tauranga Energy Consumer Trust) Charitable Trust, and 13 years as trust chairman, bows out
1 Describe yourself in three words.
"Passionate Bay boy."
2 You're a busy man - what personal tool could you not do without and why?
"Nowadays it's my glasses, but access to the internet has revolutionised business and I find it a key aid to managing a number of business interests."
3 What is your typical morning routine?
"Early morning run or bike, followed by breakfast with the newspaper. My body, though, is telling me that an evening walk up the Mount or along Tauranga's beautiful esplanades is more amenable."
4 What do you hope to do more of now with your extra time, following your departure from the TECT board?
"Spending more time in my consultancy, with my family, and on my sporting interests - a sea kayak is a recent acquisition and the golf handicap needs some work."
5 In your opinion, what makes for a successful trust with a profile as high as TECT's?
"TECT's strong income stream certainly assures its relevance in our community, but I think maintaining the confidence of consumers is hugely important for continued success."
6 Have you received a TECT cheque yourself and if so, what has been one of your favourite purchases with it?
"Electricity is a modern miracle so my TECT cheque goes to purchasing more of this great form of energy."
7 Do you think the balance between the money that goes to consumer organisations and the money that goes out in cheques is about right?
"I think the balance in distributions is about right. TECT is not a charitable trust. Its purpose is to benefit consumers, not cure social ills."
8 If you could spend lunch with anyone in the world, dead or alive, who would that person be and why?
"Marilyn Monroe - who cares about eating?"
9 What is the future for TECT?
"Very bright. Trustees provide a good blend of community involvement andbusiness acumen. WayneWerder as manager is proving a strong performer. TECT's investment in Trustpower is outstanding andwill produce increasing levels of income for distribution to consumers."
10 What is your favourite music album to listen to when you want to wind down after a hard week?
"Bruce Springsteen's High Hopes, at some volume."