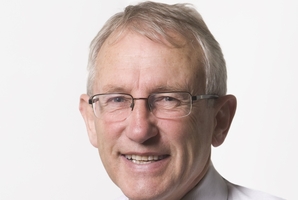 Enterprise Angels chairman Neil Craig emphasises in the new sidecar fund information memorandum that the growth of the early stage investment market in New Zealand over the past decade has been an important development.
"Research shows that the innovation 21st-century economies rely upon is coming overwhelmingly from startup and small companies rather than large corporate," he says. "This innovation trend has increased the quantity and quality of early stage business investment opportunities and the likelihood of investors achieving liquidity events as corporates seek to buy these innovative companies rather than generate innovation themselves."
The information memorandum also says that another key driver for the fund was to improve the investment decision process and improve the quality of investment opportunities for Enterprise Angels.
"Many of the best practice models we've studied overseas combine the strengths of direct investment by members of an Angel group (members' breadth and depth of experience and expertise) with the strengths of a fund (co-ordinating and streamlining the investment decision process), thus attracting better opportunities and delivering a better result for investee companies and investors," said Mr Craig.
Enterprise Angels is one of country's biggest and most active angel investor groups with 123 members who have to date invested $9.5 million in 30 companies. In particular, the group has focused on innovative New Zealand companies in the horticulture, dairy, agriculture, food, and animal productivity industries, based on the expertise and experience of many of its members. Based on that experience, the new fund was expected to focus on:
High growth potential companies innovating primarily in the life sciences (dairy, agriculture, horticulture, animal health and productivity), food and technology equipment industries (engineered devices often being applied in life sciences).
Seed and startup stages.
Companies based in the Bay of Plenty and Waikato regions, as well as throughout New Zealand.