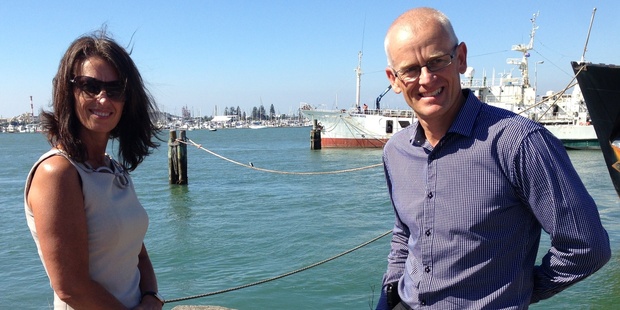 Tauranga City Council is pushing ahead with research and engagement with the marine sector to try to make the long postponed Marine Precinct at Mirrielees Rd a reality.
The 3.56ha site was bought by the council a decade ago and leaseholders and the marine industry have long been frustrated at the failure to develop the site.
An ambitious earlier plan collapsed because of cost reasons during the global financial crisis. However, in March a new $10 million proposal was put into the council's draft annual plan, with $5 million to come from the BOP Regional Council Regional Infrastructure fund. The balance would come from selling and leasing lots within the precinct, as well as the potential sale of nearby council-owned property.
"The Marine Precinct is in the draft plan and our aim is to have it ready to move forward by the time we finalise the annual plan in June," said Jaine Lovell-Gadd, general manager, organisational services.
To that end, last month Anthony Averill, the council's property services manager, established a temporary office on the site in order to get a better feel for the challenges faced by current users of the precinct.
"Coming down here means I can really focus on the project," Mr Averill said.
"Even just being here for a month, I can see the sorts of issues the marine sector faces."
The problems include the fundamental issue that, as currently configured, there is not enough berthage for the various workboats that need to use the area.
The draft plan envisages a cluster of marine industries, an expanded hardstand area, a 200-tonne travel lift and improved berthing facilities with sheet piles replacing the current rock sea wall.
Construction is expected to start in the 2014-15 financial year. Mr Averill said he was keen to retain the participation of current longtime tenants, which include Hutcheson Boatbuilders, Western Work Boats and Aotearoa Fisheries.
However, that will depend upon pricing. Ms Lovell-Gadd said the council was still running its final numbers, and would be approaching potential users with proposed pricing soon. "They're still going through their processes," said Western Work Boats owner Sean Kelly.
"I'm generally positive but we'll have to wait and see in terms of the pricing on leases. I hope they get somewhere - it will be good for Tauranga if they pull it off."
Robert McAllister, chairman of the Tauranga Marine Industry Association, said members were very excited about the project. "I think interest will be high. We used to have a lot of marine assets in Tauranga and they were all well utilised and slowly they've eroded away. So if we replace those marine assets, we will definitely have a lot of demand for boats for getting work here.
"It's going to be a really good thing. But we can't really talk until we know what the pricing's going to be."