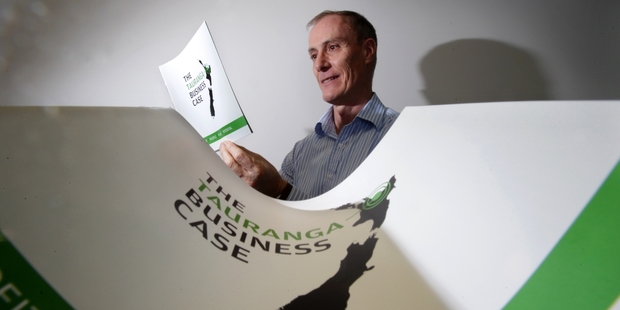 The relocation of Auckland businesses to Tauranga is showing another growth spurt, with at least three businesses in the process of moving their operations to the Bay of Plenty, says Priority One chief executive Andrew Coker.
"We seem to be getting an increasing flow of business," said Mr Coker. "At the moment, we have two food-based business and a marine technology company that are in the process of moving."
He was unable to disclose names for business confidentiality reasons.
One of the companies is an Auckland food processing and repackaging business. The company has investigated sites around Tauranga and has settled on a Greerton location that meets its needs, said Mr Coker.
"It's a big site, but they expect to grow into it," he said. In the meantime the Auckland company is a looking at a potential co-location with a Tauranga food manufacturer that ceased operations during the global financial crisis, but is planning to reactivate its business.
Another Auckland-based food exporter is also planning to relocate. The company had previously established a relationship with a Tauranga food manufacturer to help meet its production needs after it had a massive increase in its exports to Australia. "They are now planning on moving their operations and sales down to Tauranga." Another recent serious inquiry has come from an Auckland marine technology business. The company is ultimately interested in moving into the Marine Precinct, the Tauranga City Council-owned land between Cross Rd and the bridge, where the council is considering its redevelopment options.
"The reasons for the activity are consistent with other major relocations such as that by Brother International (NZ) Ltd," said Mr Coker.
"This is the payoff for the significant investment in infrastructure development by local businesses and successive councils."