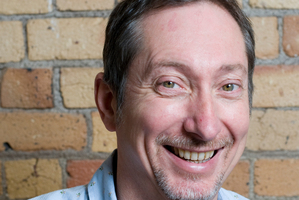 New Zealand has a strong base of angel investors, with Tauranga's Enterprise Angels and Auckland's Ice Angels among those starting to explore possible synergies in getting promising businesses off the ground.
However, many startups face challenges in attracting follow-on funding because of the small number of venture capital funds in New Zealand, though one prominent angel investor says some companies have only themselves to blame because they fail to keep their original shareholders fully informed.
A delegation from Auckland's Ice Angels group attended the most recent Tauranga angel group pitch meeting and was enthused by the energy and the numbers in the room, said Ice Angels director of startups Ken Erskine.
"I think what we are seeing is a developing set of competencies around the country for angel investing," said Mr Erskine. "Some of those competencies are generic. And then you have expertise that is specific - for example we have observed great competencies in Tauranga in the agribusiness space, as well as in tactile physical sciences.
"We are acting more and more in terms of the syndication of opportunities with different investors. If people come to us that aren't specifically in our sweet spot, if we understand the competency and appetite elsewhere in the country, we can introduce those opportunities."
But Mr Erskine acknowledged that securing funding to take companies to the next level could be difficult.
The overall private equity space is broken down into angel investors who typically help entrepreneurs grow to the point where they can attract investment from venture capital funds. Larger private equity funds tend to seek companies that are more solidly established.
"There is a challenge for angels to get follow-on venture capital funding here," he said.
Colin McKinnon, executive director of the New Zealand Venture Capital Association, said there was only a handful of venture capital funds in New Zealand, compared with 20 or so private equity firms.
The private equity sector was better funded because institutional investors didn't want to get involved in funding venture capital firms where there was a higher level of risk. "In order to survive and get global scale and distribution, the types of entrepreneurial businesses funded by angels may need to go offshore to get later stage funding."
However, Dr Ray Thomson, chairman of the Angel Investor Association, said that while there was a funding gap between the angel and private equity sectors, that gap could be closed.
"Some of these companies are very poor at keeping their shareholders informed," he said, adding directors of startups needed to be much more engaged in working their networks, raising capital and securing cornerstone investors.
"I have never seen a good idea with good management, that is meeting its milestones and keeping shareholders well-informed, which hasn't been able to raise money."