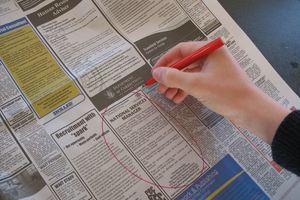 Nearly 30 businesses, together bringing more than 250 new jobs to the city, are in the pipeline for Tauranga.
Priority One, economic development agency for Tauranga and the Western Bay, is working with 28 companies, of which 25 are moving from other parts of New Zealand and overseas.
Two are start-ups and one is a business it managed to persuade not to move to Auckland.
About one-third moving to Tauranga are in Auckland (nine) and 20 per cent are in Wellington (five).
Priority One would not identify the companies because of commercial sensitivities, but revealed two manufacturing companies would bring 55 jobs, five food-processing companies would bring 66 jobs, four import/distribution companies would bring 50 jobs, and five tourism companies would bring 30 jobs.
In a seperate announcement, a Countdown supermarket and shopping centre planned for Bureta will bring a further 100-plus jobs, as earlier reported in the Bay of Plenty Times.
Construction of the supermarket is expected to start in January after getting Environment Court approval this week.
Priority One's campaign, The Tauranga Business Case, was launched at the end of 2011 and has been credited with attracting many businesses to Tauranga. "The Tauranga Business Case has put Tauranga and Priority One firmly on the radar for many domestic and international business owners or operators and business support organisations," said Andrea Brady, project manager, business attraction.
"We are receiving inquiries and referrals on a regular basis and actively working with organisations at varying stages of inquiry. Some of these may convert to solid business relocation statistics within a short timeframe. Others may have a considerable amount of time between inquiry and relocation or establishment," she said.
Max Mason, chief executive of the Tauranga Chamber of Commerce, told the Bay of Plenty Times Weekend business attraction was an important part of Tauranga's economic growth and Priority One was bringing in firms that would create jobs, pay rates and taxes, and buy goods and services.
"Their employees will buy property, support the local economy and become part of our community," he said.
Population growth was good for the city but it wouldn't be sustainable if there was not strong employment demand, he said.
"The beauty of Priority One's business attraction campaign is that these new residents are either bringing in their own jobs or creating jobs for locals. It really is a win-win situation."
For any firm considering relocating to Tauranga, the great advantage in Business push bringing 250 new jobs to Bay
There needs to be a holistic environment to attract people.Stuart Crosby, Tauranga Mayorworking with Priority One was that they would go the extra mile to make the move successful.
"There are a thousand considerations to attend to and without having a friendly, knowledgeable and experienced team helping the business owner deal with every detail, while the business is still running, it can become too hard," Mr Mason said.
Tauranga Mayor Stuart Crosby said he supported council investment in creating an environment that attracted businesses, such as providing properly zoned and serviced business land. But it was just as important to ensure Tauranga was attractive to individuals and families. "There is no point attracting a business unless the people in that business really want to move to Tauranga. There needs to be a holistic environment to attract people and that also includes our recreational facilities and our arts and culture environment as well."
Employees needed to be assured there were facilities for their children, including quality schools and tertiary education, Mr Crosby said. Western Bay of Plenty District Council Mayor Ross Paterson said while most of the business activity had been in the greater Tauranga area, things were also starting to move in the Western Bay. "We are working with them (Priority One) in that regard," he said.