A newborn baby in the US has been rescued after she was found abandoned in the middle of the road with her umbilical cord still attached.
A newspaper carrier made the shocking discovery around 4.30am on Monday during his paper run in California.
The hours-old baby girl was dressed in a soiled onesie and left on the centreline of the roadway, according to Aurelio Fuentes Jr.
He initially thought it was an animal until he got closer before realising it was a newborn baby.
"I see a bright white thing laying on the road. I'm like, 'Is this an animal?'" he told ABC30.
"I approached slowly. Next thing you know I see it's red, you can see the face. I saw a face. It's a baby. "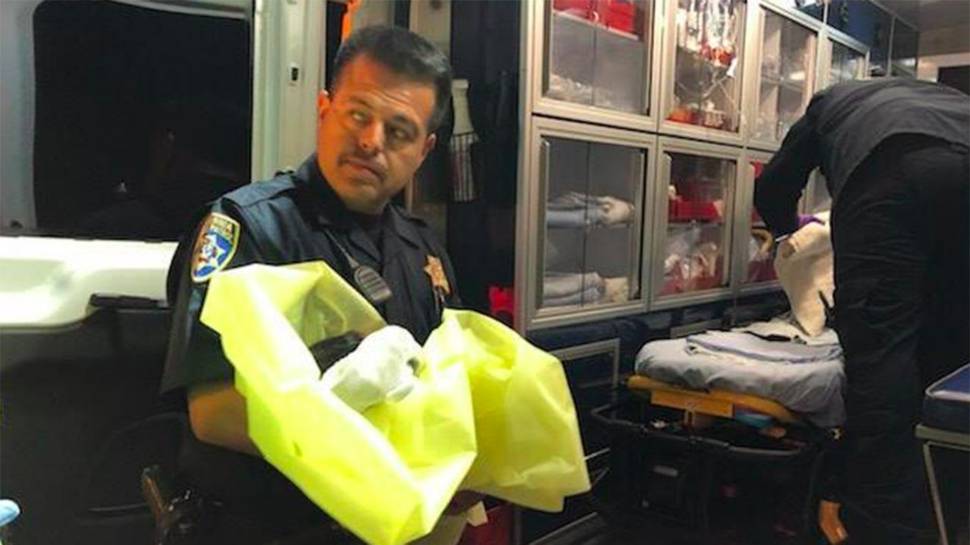 With the temperature at just 1C, Fuentes quickly wrapped the newborn baby up and took her to his vehicle to keep warm and called emergency services.
He said the baby was lucky to survive as the temperature was cold and there were wild animals about.
"It could've been worse because out it's pitch black - there could've been coyotes, there are cars going by fast down that road," Fuentes added.
The young baby was rushed to hospital, where she remains in intensive care.
A Madera County Sheriff's Office spokesperson said: "It's very fortunate that the child was discovered by the newspaper delivery person before she was seriously injured or even possibly killed."
Now authorities are on the hunt for the baby's mother.
A suspect allegedly approached a man as he walked down the highway and asked him to take her child.
A witness told her to take the baby to the hospital before leaving the scene.
It is believed the newspaper carrier arrived a few minutes later to discover the dumped baby on the road.
"He was approached by a female driving a white, smaller SUV. This female got out of her car, asked the man if he could help her and asked him to take her child," the police spokesperson said.
"The man directed her to the fire station and the Valley Children's Hospital down the street and suggested she take the baby there."
The woman was described as a "Hispanic female adult, possibly in her 20s".
The child will be placed in the care of child protective services when she is fully recovered.