A Sydney woman has survived a horrific road rage attack where a man attempted to hit her with a pickaxe.
The victim, who now suffers from post-traumatic stress and fears for her life, recorded the terrifying incident on her phone.
The woman pulled out her phone and started to record a car driving erratically on a Sydney road. But the occupants of the erratic car soon became enraged and chased the woman down.
With both cars pulled over to the side of the road, a bottle was thrown at the woman before the alleged attacker got out of his car and charged at her with an axe, smashing her windows and yelling expletives.
The victim, who wishes to remain anonymous, said she feared for her life.
"I remember thinking, I cannot believe that this is the way that I'm going to die," the woman told 7News.
"I think he was absolutely trying to hurt me or kill me.
"The pickaxe actually left a hole in my seat where my chest, neck area would have been."
The woman, who now suffers nightmares over the attack, also said the man punched her in head through an open window after she pulled her phone out and started recording.
The man is then seen returning to his car, before suddenly charging back with the pickaxe.
He hits the windscreen, smashing it instantly, before moving on to the driver's window, taking the entire window away as he draws the axe back.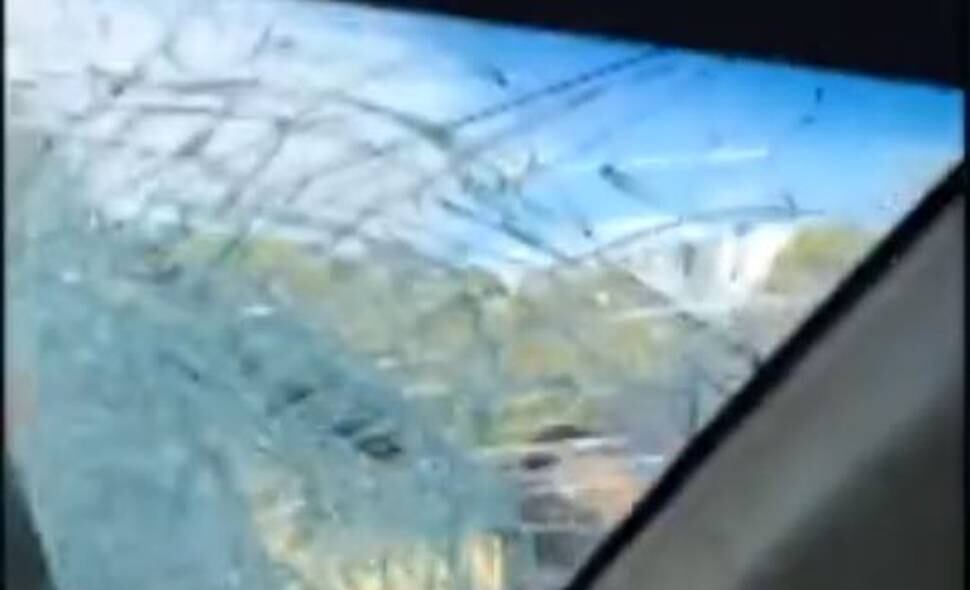 The victim then screamed in fear as the man walked back to his car.
She suffered bruising on her arm and post-traumatic stress.
The woman has since spoken out, calling the attacker a "coward".
"We all know if I was a man in that car this wouldn't have happened, we all know this man is a coward and he attacked a woman on her own," she said.
The victim's car was written off in the attack and she is now thousands of dollars out of pocket.
The 34-year-old accused has not entered a plea and is due back in court next month.