A baby crawling out of the window of his first-story home has been saved by police and passers-by using a rug.
The boy, less than a year old, had climbed out of his home and dangled on the power cables outside the window before falling towards the ground, said the police.
He sustained minor injuries after being taken to the hospital. The police said the boy's parents were not minding him 'properly' when the accident occurred, according to the Daily Mail.
The event took place yesterday morning in Fenggang town, southern China's Guangdong Province, said Fenggang police in a statement.
The boy was first spotted hanging off the power cables by a female pedestrian and a passing delivery driver. The latter immediately reported the dangerous situation to the police officers who were patrolling the area.
The pedestrian found a rug nearby and gave it to one police officer and the delivery driver. The latter two held the rug underneath the boy, ready to catch him if he fall.
Footage released by Dongguan Broadcasting Station captured the heart-stopping moment the baby boy landed on the rug.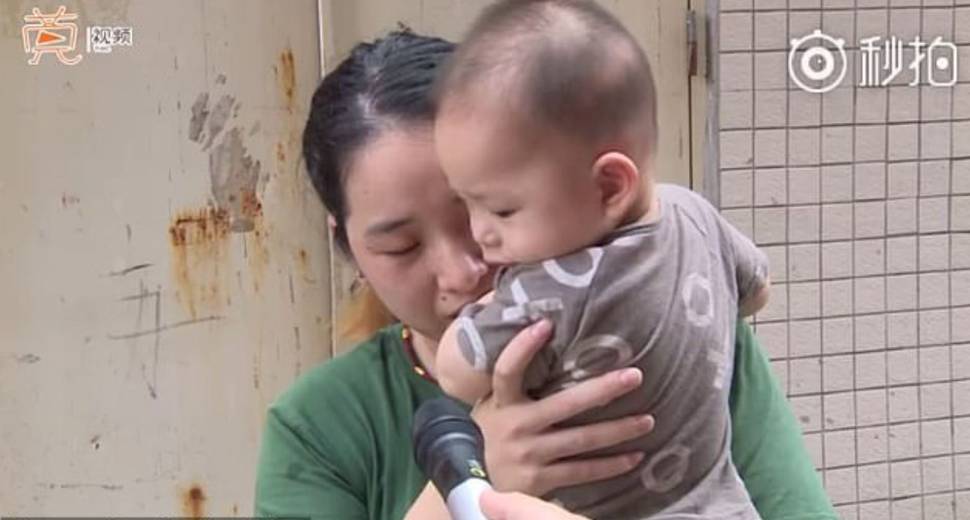 The child was taken to a nearby hospital by the police. He was found to have scratches on the lips.
The boy's mother told a reporter from Dongguan Broadcasting Station while holding the baby: "I thank those who spotted my child and saved him when he was in danger."
The delivery driver, who helped rescued the baby, told the station: "In situation like this, I think everyone would do what I did."
Police said they had educated the baby's parents, urging them to look after their child more carefully.