The attorney for a New Jersey couple under investigation after a good Samaritan accused them of helping themselves to some of the US$400,000 in donations they raised says an indictment is likely.
In a letter, Ernest Badway, who represents Mark D'Amico and Katelyn McClure, wrote that one or both could be charged by the Burlington County, New Jersey, prosecutor.
Badway said he and his firm would no longer represent the couple in a civil case against Johnny Bobbitt, a homeless veteran who the couple had raised money for through a GoFundMe campaign, according to the Daily Mail.
D'Amico, 39, and McClure, 28, have been accused of misusing the US$400,000 they raised through the campaign and Bobbitt is now suing the couple, claiming they kept the money for themselves and have spent it on vacations and gambling.
A raid on the couple's home in Florence Township, New Jersey, on September 6, captured by ABC6, led to investigators seizing a BMW, cash, jewellery and all personal and financial records from the couple.
In his letter, Badway wrote that because police executing the search warrant had taken "everything of value" from the couple, it was impossible for the couple to defend themselves against Bobbitt's civil suit, which seeks an accounting of how the couple spent the crowdfunded donations, according to NJ.com.
The couple claimed that there was still "well over" US$150,000 of the raised money left and said they have not spent the money on themselves, but that they spent US$200,000 on care for Bobbitt.
Whatever cash they did give him, they said he spent on drugs.
After Bobbitt shared his story earlier this month, GoFundMe launched an investigation into the couple's handling of the fund and Bobbitt's lawyers have asked for a forensic accountant to examine the couple's records and determine if they misspent any of the money.
Superior Court Judge Paula Dow agreed Monday to pause the case until December 7 in light of the raid on the couple's home in Florence Township, New Jersey.
The Burlington County Prosecutor's Office told NJ.com on Monday that charges have not been filed against D'Amico or McClure.
Badway on Monday declined to comment further.
McClure and Bobbitt met in November 2017 when McClure, a receptionist for the state Department of Transportation, ran out of gas in Philadelphia on her way home. Bobbitt was sleeping in the street and he used his last US$20 to buy her gas and get her home safely.
She shared his good deed on social media and launched a GoFundMe page in the hope that strangers would return his kindness and, within a month, had raised US$400,000 for Bobbitt.
Bobbitt said that the couple had made promises about trusts and retirement accounts, a financial adviser and lawyers, but that nothing the couple had promised him panned out as planned.
Instead of turning over the money to him, he said they maintained control of it and only once gave him a lump sum of cash, they bought him a trailer instead of a house, which was then kept on land owned by McClure's family, and he only received a used SUV instead of the pickup truck of his dreams. The SUV has since been sold.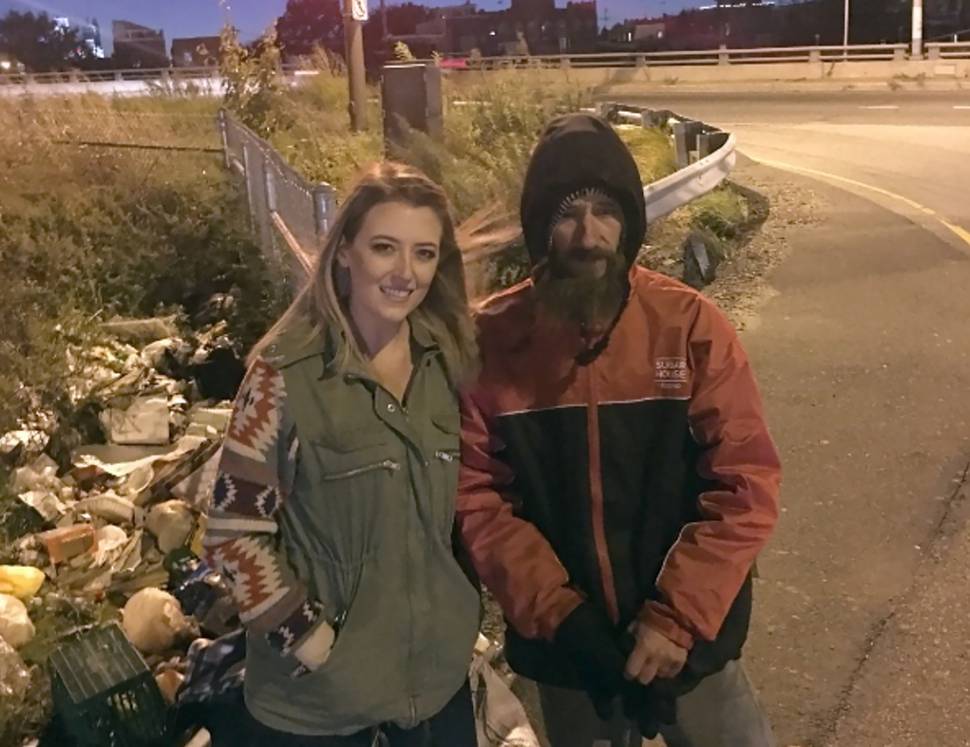 McClure and D'Amico, meanwhile, insisted that Bobbitt wanted the trailer and car, and that when he blew through US$25,000, allegedly on drugs, in just 13 days, they decided he could not be trusted with the rest of the money.
They say that an additional US$30,000-US$40,000 was eaten up by GoFundMe's fees and that another US$135,000 were spent on lawyers, the trailer, an SUV, TVs, a laptop, a cell phone and a hotel where Bobbitt stayed when he first got off the street.
It is not clear what legal services were given before they fell into dispute.
During an interview with Megyn Kelly last week, the couple said they spent US$200,000 on him in total and that US$150,000 was still left.
In that interview, D'Amico said GoFundMe took US$50,000.
Bobbitt's attorneys said last week that they believe Bobbitt only received US$75,000 of the GoFundMe money, according to NJ.com.
Bobbitt is said to be back living on the streets and taking drugs again, although he is expected to check into a 30-day drug recovery programme. His attorneys agreed to work for him for free.