An enraged man who stripped down to his underwear has been caught on camera smashing his car with a golf club before starting up a chainsaw outside a Perth Bunnings.
Police say the man was ranting and raving before stripping down to his underwear during a bizarre meltdown.
It is believed the incident started when the 27-year-old got to the counter and tipped his items on the floor before stripping his clothes off.
He then allegedly jumped in his car, drove on the wrong side of the road before crashing into a fence in front of shocked onlookers on Thursday night.
The situation then heated up when started up a chainsaw.
"When he managed to turn the chainsaw on – everyone just took a step back," witness Feraidun Hakimi told 7 News.
The agitated driver then launched a baby car seat out of the vehicle before shouting "pterodactyl, pterodactyl eyes".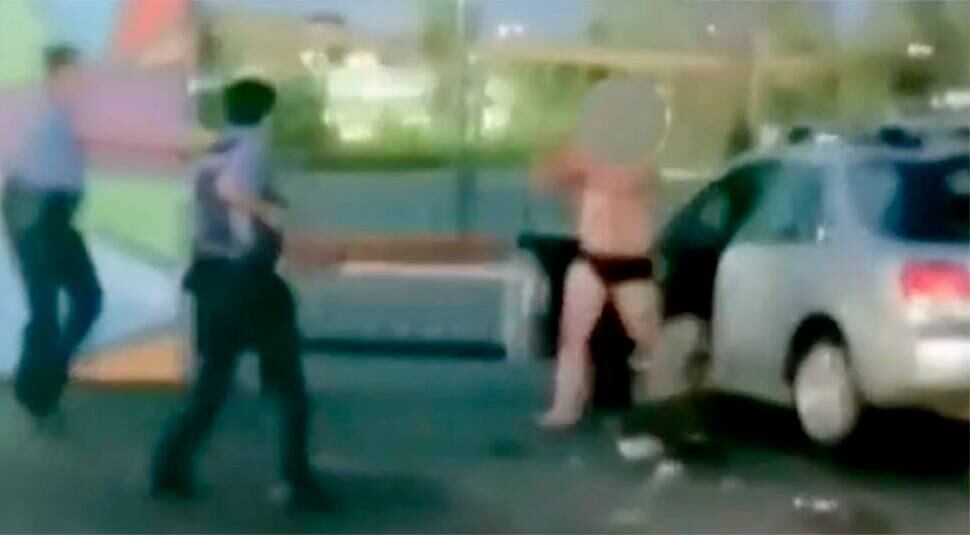 Police arrived shortly after and ordered the man on the ground with weapons drawn.
The 27-year-old was taken to hospital and is facing drug and traffic charges.
"The Bunnings staff they were pretty terrified, the girls that came out, they were shocked and they were like white as a ghost," Hakimi said.
"It was pretty like scary… it was weird, unusual behaviour, you don't see it every day."