Disturbing footage shows a student being dragged out of her car by her hair by a police officer during a routine traffic stop.
Samantha Luna, 20, from California, is seen being forced down by a police officer as another pulls her hair and grabs her arm behind her back.
The 20-year-old student posted a video of her wrestling with officers and claims she was stopped for "my friend sticking her head out of the sun roof".
The clip shows Samantha asking cops for advice on how to help her friend.
She then asked officer Sgt Janelle Jackson: "Why are you being so rude?"
The cop hits back: "Seriously? You're about two seconds from going to jail for public intoxication.
"Do you not understand that? So I would stop talking if I were you."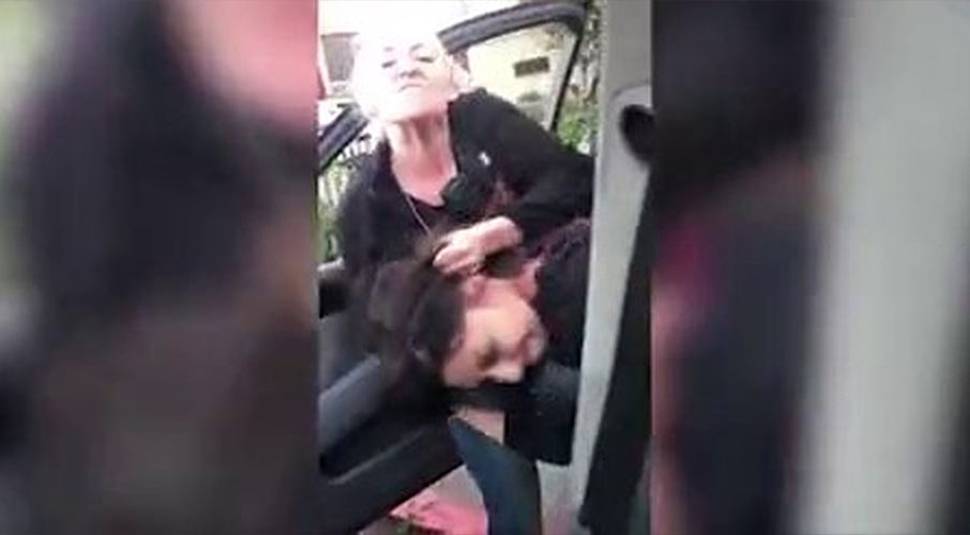 When police asked for Samantha's name, she was reluctant to give her full details: Alonso Luna. The officer soon asks "what's on your licence?"
She responses saying "Alonso Luna", to which the officer replied "That's what you should have told me."
But the situation quickly escalates when the office grabs Samantha and yells: "you're going to jail", before dragging her from the car.
Her friend can be heard shouting, "Sam, stop resisting" as five officers pounce and handcuff her.
Police charged Samantha with suspicion of resisting arrest, battery on a police officer, public intoxication, and providing false identification to a police officer.