Melania Trump will join the President when he flies into London, after being mostly absent since her kidney operation last month.
The working trip, understood to take place on July 13, will be Trump's first visit to Britain, despite having been in power since late 2016.
The couple are will likely be staying at the US Ambassador's residence, Wingfield House, and will meet the Queen during their visit, Britain's The Sun reported.
Trump and his wife will be honoured by the Coldstream Guards, Britain's oldest regiment, who have served in nearly every major battle since the Civil War, according to the Daily Mail.
The Coldstream Guards are one of five regiments who make up the Queen's Guard, infantry and cavalry soldiers best known for standing outside Buckingham Palace and other royal residences.
Previous visits to England have been cancelled due to fears of mass protests, but this occasion appears to be locked in.
Melania's visit to the UK will be her first official trip as First Lady since she disappeared ahead of her kidney operation, with her lengthy absence adding fire to theories she had split with the President.
Her first public appearance following the surgery was on June 5, at a reception for military families who have lost a relative in action - 27 days after she first disappeared.
She was seen again the next day at a briefing from Fema on hurricane preparedness.
The President, reading from a note card, introduced "our great First Lady" at the briefing and said: "She went through a little rough patch but she's doing great."
The room applauded the First Lady at his words.
"The people love you ... thank you, honey," he added and reached out to touch her hand.
The First Lady sat next to the president during the briefing. Reports from inside the room said she looked well and healthy.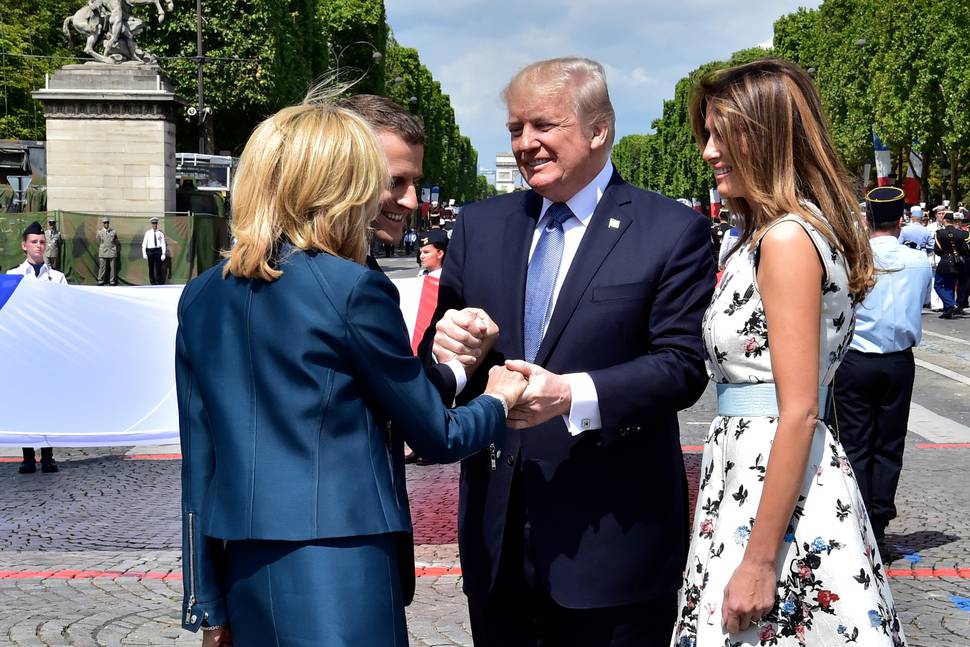 But Melania did not attend the G7 in Canada or the President's summit in Singapore with North Korean leader Kim Jong Un, claiming she could not fly for a month following her surgery.
She was checked in to the Walter Reed Medical Center on May 14 and was hospitalised for five days.