A violent fight between two men in a KFC carpark in Robina, on the Gold Coast, has been caught on camera.
The two men, one of them topless, can be seen exchanging kicks and punches in broad daylight.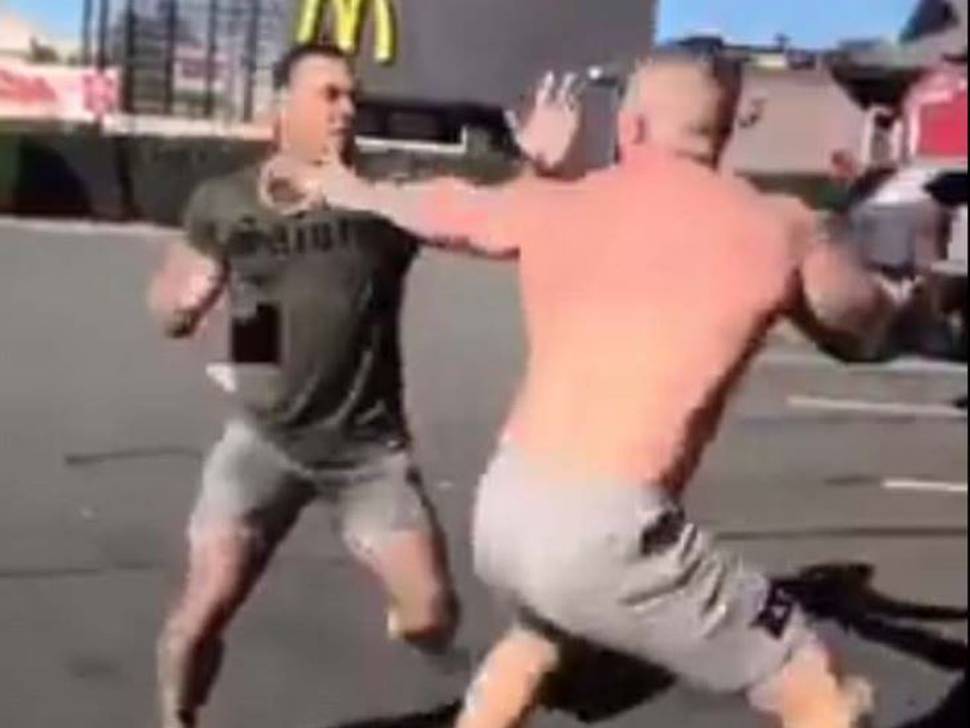 The topless man has been identified as Ben "Notorious" Geppert, a 26-year-old bikie and former Hells Angels enforcer, described as being "Instagram obsessed".
The two men can also be seen spitting and swearing at each other.
A woman runs over to film the fight and can be heard saying: "Your turn now, idiot."
The video was posted to Facebook on Tuesday night.
Social media users made fun of the men's fighting skills, with one saying "the Range Rover was the only one to get a hit in".
Queensland Police says it is investigating the incident.