Yulia Skripal has made her first public statement following the Salisbury nerve agent attack, revealing how her life has been "turned upside-down".
Speaking in Russian, she said she and her father were "lucky to escape an assassination attempt" and that she was still trying to come to terms with the "devastating changes" of being poisoned on March 4 in the Wiltshire city.
She said: "The fact that a nerve agent was used to do this is shocking. I don't want to describe the details but the clinical treatment was invasive, painful and depressing."
Despite the attack, which has been repeatedly blamed on Moscow, the poisoning victim said she hopes to return to Russia in the long term, the Daily Telegraph reports.
In a television interview in London, she said her and her father's recovery was long and extremely painful and that she spent 20 days in a coma before waking up to the news she had been the victim of the attack.
Skripal also revealed how the Russian Embassy offered to assist the family, but the 33-year-old said: "I do not wish to avail myself of their services."
She added: "No one speaks for me, or for my father, but ourselves."
Talking from an undisclosed location in the capital, the Russian appeared to have a scar on her neck, consistent with that of a patient who has had to have a tracheostomy.
Having delivered the statement in Russian, she was filmed writing out the statement in English before signing it.
Sergei Skripal, 66, and his daughter, 33, were admitted to Salisbury District Hospital after coming into contact with the military-grade nerve agent novichok.
Sergei Skripal left the hospital on Friday following his daughter's discharge on April 9.
"I came to the UK on the 3rd of March to visit my father, something I have done regularly in the past. After 20 days in a coma, I woke to the news that we had both been poisoned.
"I still find it difficult to come to terms with the fact that both of us were attacked. We are so lucky to have both survived this attempted assassination. Our recovery has been slow and extremely painful.
"The fact that a nerve agent was used to do this is shocking. I don't want to describe the details but the clinical treatment was invasive, painful and depressing.
"I am grateful to all of the wonderful, kind staff at Salisbury hospital, a place I have become all too familiar with. I also think fondly of those who helped us on the street on the day of the attack.
"I was discharged from hospital on April 9 and continue to progress with treatment but my life has been turned upside down as I try to come to terms with the devastating changes thrust upon me both physically and emotionally. I take one day at a time and want to help care for my dad till his full recovery. In the longer term I hope to return home to my country.
"I wish to address a couple of issues directly and have chosen to interrupt my rehabilitation to make this short statement. I ask that everyone respects the privacy of me and my father.
"We need time to recover and come to terms with everything that has happened. I'm grateful for the offers of assistance from the Russian Embassy but at the moment I do not wish to avail myself of their services.
"Also, I want to reiterate what I said in my earlier statement that no one speaks for me, or for my father, but ourselves."
It is currently thought the novichok agent was smeared on the handle of Sergei Skripal's front door meaning pair were most likely exposed via their skin.
Nerve agents are most lethal when inhaled and take more time to absorb into the system dermatologically, with some taking up to 48 hours.
If the Skripals washed their hands or other contaminated areas of their bodies this would have also reduced the concentration and effectiveness of the agent.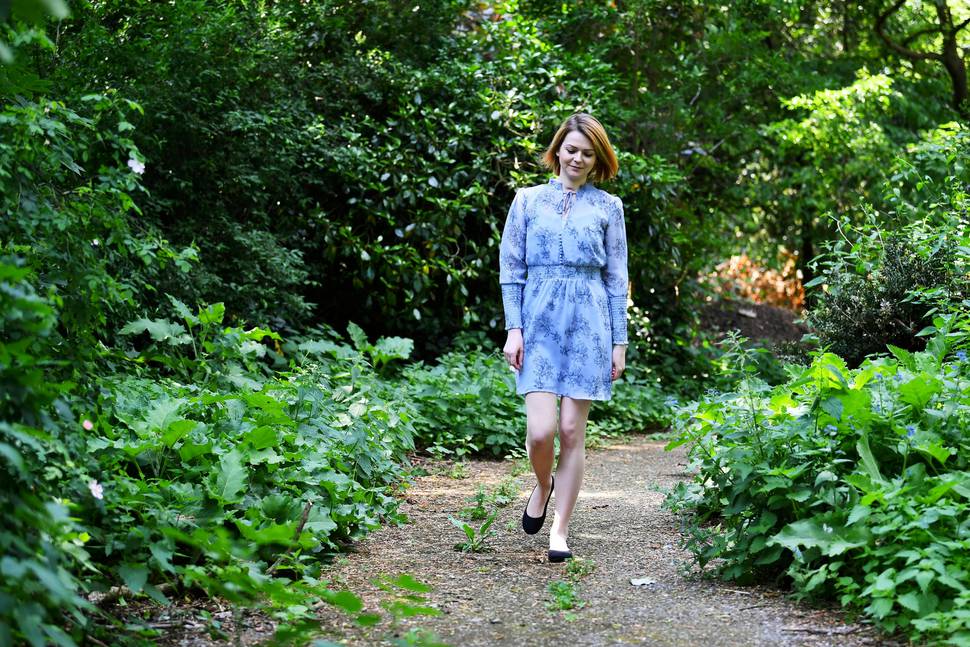 "The poison in the Skripal case appears to have been largely or completely absorbed through the skin, which is much slower than other modes of exposure," said Dan Kaszeta, an expert in chemical, biological, radiological and nuclear defense with Strongpoint Security, a defense and security consultancy in London.
The effectiveness of nerve agents is also measured by laboratory experiments on animals, in which there are no external environmental factors to take into account.
Kaszeta added: "The lethality of nerve agents is high, but nearly all of the figures for lethality and toxicity are derived from studies where no medical care was provided."
If the effects of the nerve agent were delayed in the Skripals' case, this would have created a greater window for them to receive medical treatment.
All nerve agents cause injury by the same biochemical process meaning similar medical treatments are effective regardless of type or dosage.
One of the most important treatments is the drug atropine, which helps block the damage to the nervous system. The drug is a common feature in A&E units and ambulances due to government efforts to ensure the NHS is prepared in the event of a terrorist chemical weapons attack.
Kaszeta said: "The vast body of case history involving human victims of nerve agents shows that all but the most acutely poisoned individuals stand a fair chance of survival if sufficient medical care is provided."
Salisbury District Hospital confirmed its staff used specialised decontamination techniques on the Skripals and administered a "variety of drugs" to support them until they could reproduce the enzymes destroyed by the nerve agent.
Over the last month the father and daughter have received "round-the-clock care" which helped their "rapid" recovery, according to the hospital.