Shocking footage shows a drunk teacher filming herself swerving across busy roads before smashing into the back of a parked car.
The harrowing clip was recorded on Louise Willard's own dashcam and helped convict the 41-year-old after she struck kerbs and narrowly avoided other vehicles.
The footage showed Willard, from Bexhill, East Sussex, careering onto the verge of a busy A-road while hitting speeds of up to 75 mph in her white Vauxhall Corsa.
At one point Willard, who was banned from driving for two years, mounted a kerb while trying to navigate her way past a roundabout on a Wednesday afternoon.
Her dangerous drive finally ended when she smashed into the back of a parked car and she initially drove off from the scene.
When Willard later failed a breathalyser test she was found to be almost three times over the legal limit, the Daily Mail reported.
Police Constable Nathan Langley, of Sussex Police's Polegate Roads Policing Unit, said: "The dangers of drink-driving are well-documented – it can seriously impair your reaction times, concentration levels, and judgement of other road users and hazards.
"But a lot of people may find this difficult to visualise.
"Now, through the release of this footage, we can show you exactly what it looks like to drive under the influence of alcohol, and you can see just how shocking it is.
"The scary thing is this isn't a particularly unusual or extraordinary example of drink-driving; the driver has displayed a number of characteristics which you would typically expect.
"What you wouldn't expect, of course, is for someone in such a state to get behind the wheel of their car."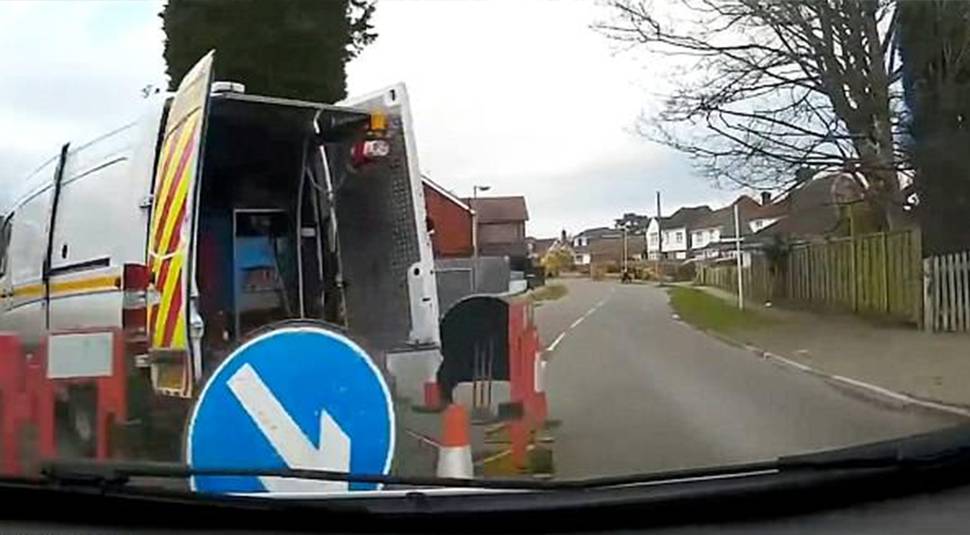 Police were alerted to the incident at 5.24pm on April 4 by a member of the public, who reported Willard was clipping the kerb on the A259 Marsh Road.
A second call reported the same vehicle driving erratically before crashing into a parked Audi A4.
Following this, Willard reversed and drove off, before stopping again a short distance later.
Willard was uninjured following the incident.
Appearing at Hastings Magistrates' Court, Willard pleaded guilty to drink driving and failing to stop after a road traffic collision.
She was banned from driving for 24 months, sentenced to a 12-month community order, and ordered to do 150 hours of unpaid work.
She was also ordered to pay £85 costs and a £85 victim surcharge.
PC Langley added: "We hope by releasing this footage that people will take note. If you've ever considered drink-driving, think again.
"Or, if you have done it before, don't even think about doing it again; the next time could be your last."