Photos have been obtained that show, for the first time ever, life inside a sickening Australian incest clan which originated in New Zealand and has been described by senior police as like nothing they have ever seen.
The Colt family snaps, given exclusively to News Corp Australia, show the smiling faces of children who would go on to claim their father and uncle were the same man.
They show glimpses of little girls and boys who would tell caseworkers they suffered regular sexual abuse, and when taken into care were described as malnourished, unhygenic and struggling to speak.
In one photo Charlie Colt — a man believed to have fathered children with his sister, according to the testimony of the Colt children — poses for the camera dressed up as Santa Claus on Christmas Day.
"I wanted to keep the children's spirits high," he told The Daily Telegraph.
The Daily Mail reported that the 38-member Colt clan was found crammed into rundown caravans, sheds and tents in the state's south in mid-2012 after a conversation about family sex was overheard in a school playground.
Members of the family previously told authorities the sordid saga began in New Zealand early last century when a June Colt was born to parents who were siblings.
Four generations of incest allegedly began after "Tim and June Colt," a brother and sister emigrated from New Zealand in the 1970s. In 1966, June, the product of brother-sister incest, and Tim married and had seven children together: Martha, Frank, Paula, Cherry, Rhonda, Betty, and Charlie, before moving to Victoria in the 1970s.
In the new photographs, the young victims at the centre of Australia's most shocking abuse case can be seen riding around on quad bikes and smiling among vegetable gardens — masking the revolting reality of their daily lives.
According to a Children's Court hearing, the Colt clan tortured animals and mutilated their genitalia.
But in the photos uncovered today, a young Colt girl smiles at a pony kept in a pen on the property raided by authorities in the winter of 2012.
The photos, along with a number of extraordinary documents, were made available to News Corp by Charlie Colt in a bid to absolve the clan of the allegations levelled at them.
"If you look at all the children, I don't think there's too many that look alike, to say that they're interrelated," Charlie Colt said.
"I think it's disgusting the allegations they're making. Both my parents have passed away and I've been asked to clear the family name, to prove all these allegations are false."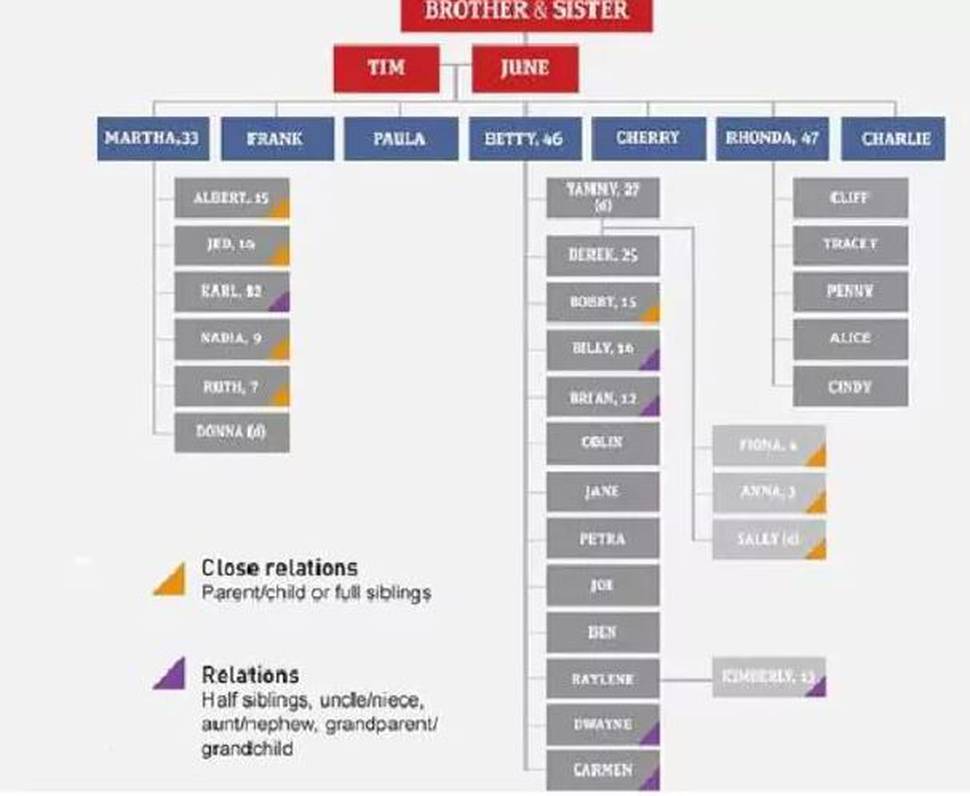 However, according to the evidence gathered by the 41-year-old, the Colt children underwent treatment for a number of serious conditions during their time on the compound.
Many of the afflictions were described as "congenital" by their local doctor.
"These have varied from Chronic Renal Failure, Acute Glaucoma, Pneumonia, a Congenital heart problem to multiple middle ear and throat infections," a letter dated September 23, 2012 reads.
Charlie Colt repeatedly denied claims of incest, child abuse and sexual assault levelled at the family.
He also said a bus and speedboat owned by the family were paid for with the proceeds of a Victorian farm sold by his parents.
Among the more serious revelations of the Colt children were the claims that Charlie Colt slept regularly with his sister Martha and that he raped young girls.
He claimed NSW police fabricated evidence and that the genetic testing tendered in the Children's Court proceedings — which said 11 of the children removed had parents who were related — was unreliable.
When The Daily Telegraph pointed out a number of apparent defects in the photos of the children, he remained stubborn.
"Because a little girl's teeth doesn't quite form properly in the gums, I've travelled the world and seen that thousands of times," he said.
"You say her eyes aren't quite symmetric, you may be right, but that does not mean that she's a product of an evil act.
"For the rest of my life, even if I walk through court tomorrow, I'm going to be called that person that raped that nine-year-old … it makes me feel sick to the stomach, it makes me feel bewildered and I am absolutely disappointed in the justice system."
Charlie Colt was arrested at Sydney airport on September 3, when he returned from a "fact-finding" mission to England and New Zealand and provided DNA evidence to police.
He says he and his relatives will plead "not guilty" to any charges brought against them and would appeal any conviction they received.
The Daily Mail reported that the discovery of the generations of the allegedly incestuous family living in squalid conditions in rural New South Wales six years ago revolted Australia and stunned the world.
The 38-member "Colt" clan was found crammed into rundown caravans, sheds and tents in the state's south in mid-2012 after a conversation about family sex was overheard in a school playground.
Authorities removed 12 illiterate and malnourished children from the camp, including five of Betty Colt's children, and placed them into care. All but one were inbred, reports Daily Mail.
It was described at the time as the worst case of incest uncovered in Australia.
"I'll never get over what I saw there," one female police officer later reportedly told a colleague.
The children told officials of generations of alleged sexual abuse by adults on children and siblings on siblings, involving boys and girls as young as 12.
Officers swooped on the remote property after one of the children was overheard saying his sister was having a baby but the family did not know which brother had fathered the child.
Police were shocked by what they found on the block in the hills surrounding a picturesque farming community. There was no running water, toilets or showers.
Betty Colt's sister Martha and brother Charlie allegedly slept nightly in a "marital" bed inside a tent on the property alongside open buckets of faeces and urine.
Their children - brothers and sisters - allegedly had sex with each other.
Those children had facial deformities, could not speak intelligibly and did not know what a toothbrush or toilet paper were used for.
Their oddly-formed features were later identified as a result of homozygosity, meaning both the children's parents had identical gene patterns.
They had filthy feet, did not know how to wash their hair and slept in dirty tents among cigarette butts and rotting food. A kangaroo was found sleeping on one of the children's beds.
One boy had walking impairments and severe psoriasis, another had hearing and sight problems, while a third had misaligned eyes.
A nine-year-old girl could not hear or write and did not know how to bathe or use a toilet.
It emerged that four generations of the family had moved around the country from South Australia to Victoria, Western Australia and then back across the continent to NSW.
Female adults in the family claimed outsiders including itinerant men and a Swedish backpacker had fathered the children but DNA tests showed otherwise.
The family told authorities the sordid saga began in New Zealand early last century when a June Colt was born to parents who were siblings.
When Daily Mail Australia visited the town nearest to the bush camp where the Colts were found living no one had known of their secrets.
"Those of us who even knew they were there didn't really take any notice of them," one farmer said. "We'd see a four-wheel-drive head down the track full of people and kids, and that would be about it.
"I had no idea what was going on up there, having heard about it only in the past few days. It's just awful."
A local woman said: "I can't believe none of us knew what was going on up there."
Judge Peter Johnstone, president of the Children's Court, ordered the children to be taken into care and made the unusual decision to publish his reasons.
All the names used in court proceedings are pseudonyms.
Judge Johnstone said at the time: "Betty Colt's children Bobby, Billy, Brian, Dwayne and Carmen exhibited features indicative of neglect when they were taken into care.
"They were lacking basic life skills, such as the ability to shower and clean their teeth voluntarily.
"Their living environment was inadequate and their health and dental needs had been severely neglected.
"Additionally, their schooling and educational needs had been ignored, contributing to their developmental delay and deficits in intellectual functioning."
The judge said there was a possibility Betty Colt had been a victim of incest herself, saying her own father might have been the father of one or more of her children.
DNA testing proved 16-year-old Bobby was the result of a close incestuous relationship between Betty Colt and either her father or a full brother.