Donald Trump is facing a shrinking circle of trusted advisers.
Rattled by two weeks of muddled messages, departures and spitting matches between the president and his own top officials, Donald Trump is facing a shrinking circle of trusted advisers and a staff that's grim about any prospect of a reset.
One of his close aides is his son-in-law, Jared Kushner, the husband of his daughter Ivanka.
US federal investigators are looking into whether Kushner's business talks with foreigners later influenced White House policy, NBC News reports.
In his ongoing Russia probe, Special Counsel Robert Mueller asked witnesses about Kushner's attempts to secure financing for his family's real estate ventures, focusing specifically on his talks with people from Qatar and Turkey, as well as Russia, China and the United Arab Emirates, NBC News said.
NBC cited unnamed people familiar with Mueller's investigation, as well as witnesses who had been interviewed by Mueller's team.
The special counsel is looking at Russia's alleged meddling in the 2016 US election and whether there was any collusion with the Trump campaign.
A spokesman for Kushner lawyer Abbe Lowell said the report was the "mischief" of unnamed sources conducting a "misinformation campaign" to mislead the news media.
Russia has denied interfering in the election, and Trump has said there was no collusion.
Muller's team also has expressed interest in a meeting Kushner held at Trump Tower in December 2016 with former Qatari Prime Minister Hamad bin Jassim bin Jaber al Thani, people familiar with the meeting told NBC News. After the collapse of talks between Qatar and the Kushner Companies, the White House strongly backed a blockade against Qatar by Saudi Arabia and the UAE, which accused Qatar of backing terrorism. Kushner has played a major role in Middle East policy.
The Washington Post reported earlier this week that officials from the UAE, China, Israel and Mexico have talked privately about ways to manipulate Kushner using his business arrangements, financial difficulties and lack of foreign policy experience.
The Post report quoted unnamed US officials familiar with intelligence reports on the issue.
"Jared has faded from the scene," one executive said according to the Chicago Tribune, who spoke on the condition of anonymity to avoid retribution from the White House.
"People haven't heard much from him in months."
KUSHNER'S DOWNFALL BEGINS
Kushner has already lost his access to top-secret US intelligence information in recent weeks.
He was a senior adviser to Trump as the US President, but revelations about potential conflicts of interest have affected his position in the White House.
According to the Chicago Tribune, Kushner's clearance was downgraded from the "Top Secret/SCI" level to the "Secret" level.
He doesn't get the President's Daily Brief, which goes to Trump and a dozen other top officials. Kushner also was removed from some highly classified intelligence reports that are sent daily to senior administration officials. His ability to gain his higher security clearance back is uncertain.
16 White House officials, congressional aides and outside advisers interviewed by The Associated Press now wonder how Trump will handle things given he's demoted Kushner and also lost his communications adviser, Hope Hicks.
Besides Kushner and his wife, presidential daughter Ivanka Trump, most remaining White House staffers were not part of Trump's close-knit 2016 campaign.
One person who speaks to Trump regularly said the president has become increasingly wistful about the camaraderie of that campaign.
Rarely has a modern president confronted so many crises and controversies across so many fronts at the same time.
After 13 months in office, there's little expectation among many White House aides and outside allies that Trump can quickly find his footing or attract new, top-flight talent to the West Wing. And some Republican politicians, who are eyeing a difficult political landscape in November's midterm elections, have begun to let private frustrations ooze out in public.
"There is no standard operating practice with this administration," said Senator John Thune of South Dakota. "Every day is a new adventure for us."
THE MAN WHO DEMOTED KUSHNER
Trump has reportedly been asking his chief of staff John Kelly for help to push his daughter and son-in-law out of the White House, The New York Times reports.
According to The New York Times, two people familiar with Trump's views, said he has been frustrated with Kushner after he lost his top secret security clearance.
While Trump has told Kushner and his daughter Ivanka that they should stay in their roles,
Trump has reportedly vented at times that the couple should have never come to the White House and should leave, White House aides told the New York Times.
Kushner and Ivanka Trump, who also serves as a senior White House adviser, have been frustrated by Kelly's attempt to restrict their access to the president, and they perceive his new crackdown on clearances as a direct shot at them, according to White House aides and outside advisers.
Kelly, in turn, has grown frustrated with what he views as the couple's freelancing. He blames them for changing Trump's mind at the last minute and questions what exactly they do all day, according to one White House official and an outside ally.
Intelligence officials expressed concern that Kushner's business dealings were a topic of discussion in conversations he was having with foreign officials about foreign policy issues of interest to the U.S. government, a former intelligence official said.
Separately, The New York Times reported that two companies made loans worth more than half a billion dollars to Kushner's family real estate firm after executives met with Kushner at the White House.
Allies of Kushner and Ivanka Trump insist they have no plans to leave the White House in the near future.
As for Kelly, he appeared to hint at his tough spot during an event Thursday at the Department of Homeland Security, where he served as secretary before departing for the White House.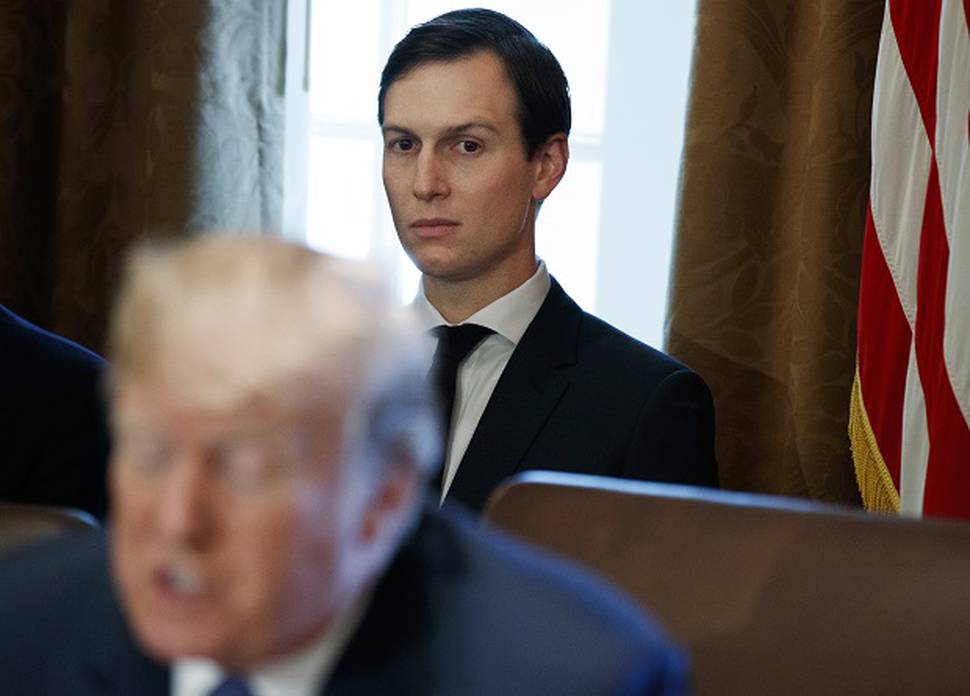 "The last thing I wanted to do was walk away from one of the great honours of my life, being the secretary of homeland security," he said at the agency's 15th anniversary celebration in Washington. "
But I did something wrong and God punished me, I guess."