A red weather warning for snow - meaning a risk to life and widespread damage - has been issued, as the "Beast from the East" continues to hold Britain in a dangerously icy grip.
The Met Office set its highest level of alert for the central belt of Scotland, meaning extreme weather is expected between 3pm on Wednesday and 10am on Thursday (UK time) with up to 40cm of snow predicted and "blizzard-like" conditions.
It urged people to "take action now" to protect themselves - warning of blocked roads, stranded vehicles, "long interruptions" to power and the risk of communities being cut off "for several days".
ScotRail, which has already cancelled services and will not be running trains in the red alert area on Wednesday night or Thursday, told passengers they should "head for home NOW".
The alert came as heavy snow and freezing temperatures continued to cause transport havoc across the UK after a night in which temperatures dropped to lows of -11C.
On another day of disruption, several major roads were closed after emergency services rescued stranded motorists overnight and dealt with multiple crashes.
Police across the country advised motorists to avoid driving if possible due to poor visibility and treacherous conditions.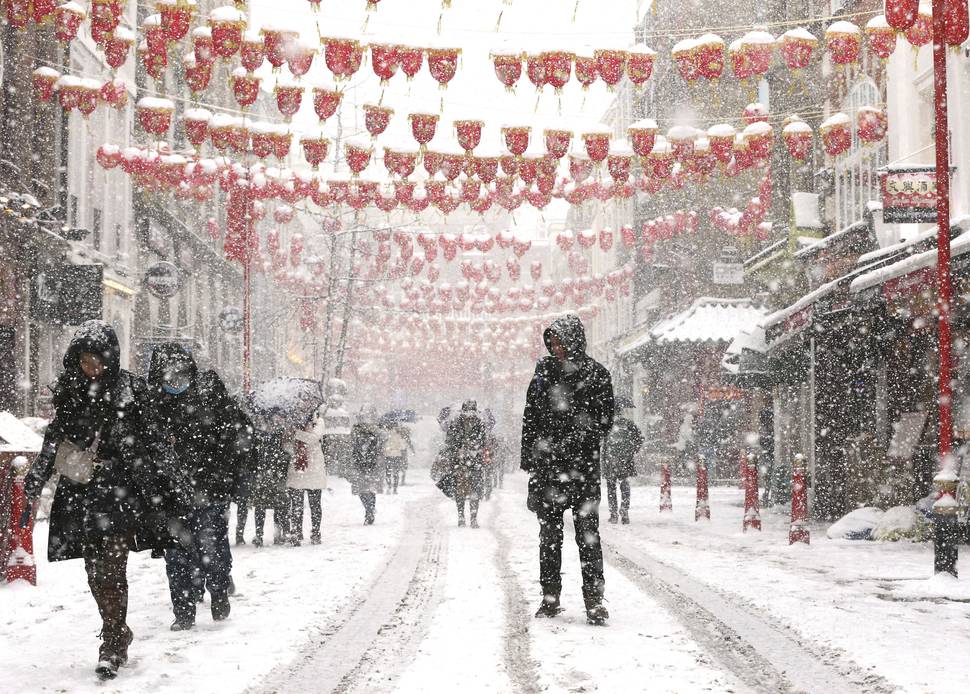 Hundreds of schools were closed for a second day as several more centimetres of snow fell in some parts on Tuesday night.
Public transport is again widely affected, with many rail operators reporting that disruption will continue and more flights expected to be cancelled. Glasgow airport announced the suspension of all flights for the rest of the day.
Forecasters predict the snow and cold conditions will not be letting up any time soon, prompting the Met Office to extend some of its weather warnings. Strong winds will also lead to the drifting of snow.
An amber warning for "potential risk to life and property" for much of the north of England and Scotland is in place between 6am on Wednesday and 6pm on Thursday, with up to 40cm of snow set to fall in some areas.
Another warning covering London, the East Midlands and the east of England is in force until 10am on Thursday. A yellow weather warning for snow covering vast swathes of the UK has been extended until 9am on Saturday.
A red weather warning means a high potential of "widespread damage", travel and power disruption as well as a risk to life. Met Office advice for such alerts is to "avoid dangerous areas and follow the advice of the emergency services and local authorities".
The red alert has been issued for parts of Scotland - Central, Tayside, Fife, south-west Scotland, Lothian Borders and Strathclyde.
It said: "Roads will become blocked by deep snow, with many stranded vehicles and passengers. Long delays and cancellations on bus, rail and air travel are expected.
"Some communities could become cut off for several days. Long interruptions to power supplies and other services."
The Met Office definition of a red warning is that "you should take action now to keep yourself and others safe from the impact of the weather".
A second red alert has been issued for Munster and Leinster in the Republic of Ireland - including Dublin, Kildare, Louth, Wicklow and Meath.
Temperatures plummeted again overnight, with Farnborough in Hampshire recording a low of -11C. For most places, the mercury hovered at between -4C and -7C.
The plummeting temperatures came as:
• Motorists were urged to take extra care on the roads, after four people died in car crashes on Tuesday
• Forecasters warned of long delays on bus, rail and air travel, plus disruption to phone networks
• The mercury could plummet to minus 15C (5F) by midweek where there is snow on the ground
• Another weather system, Storm Emma, is likely to bring blizzards, gales and sleet from Thursday
• Train companies warned that disruption on Britain's rail network might continue into Friday
One of the worst affected places overnight was the North East, with some roads being left impassable.
County Durham and Darlington Fire and Rescue Service said that officers had been dealing with accidents in the "terrible weather", including one involving a classic Mini that had crashed perilously close to a cliff.
In Dartford, the A282 had to be closed temporarily due to vehicles losing traction on the QEII bridge, while elsewhere in Kent, roads police worked through the night to free several lorries which had become stuck in the snow.
Meanwhile, a ski centre in Kent was forced to close because of the heavy snow. Chatham Ski and Snowboard Centre in Gillingham said it shut on Wednesday "due to weather conditions".
It said on its Facebook page: "Centre currently closed as we have an inaccessible car park and we have to be able to have emergency vehicle access and staff are struggling to get to site."
Public Health England (PHE) urged people to plan ahead to ensure they have enough food and medicine.
PHE's Dr Thomas Waite said: "With more cold and for some snow on the way, now is the time to think ahead. Consider what you need to stock up on. Do you need food or essential supplies such as medicines?
"It may be harder for some people to get out later this week when more snow arrives, so if you know someone at risk, someone with heart or lung conditions, young children or someone who is over 65, please take the time to check and see if there's anything they need.
"Also, remember that we are not all used to temperatures like this so keep homes heated to at least 18 degrees. If you're able to clear paths of snow or ice, do so.
"Everyone should keep up to date with weather forecasts so you're not caught out. Staying well in conditions like this can be a challenge, so if you can check on someone whose health may be at risk, please do."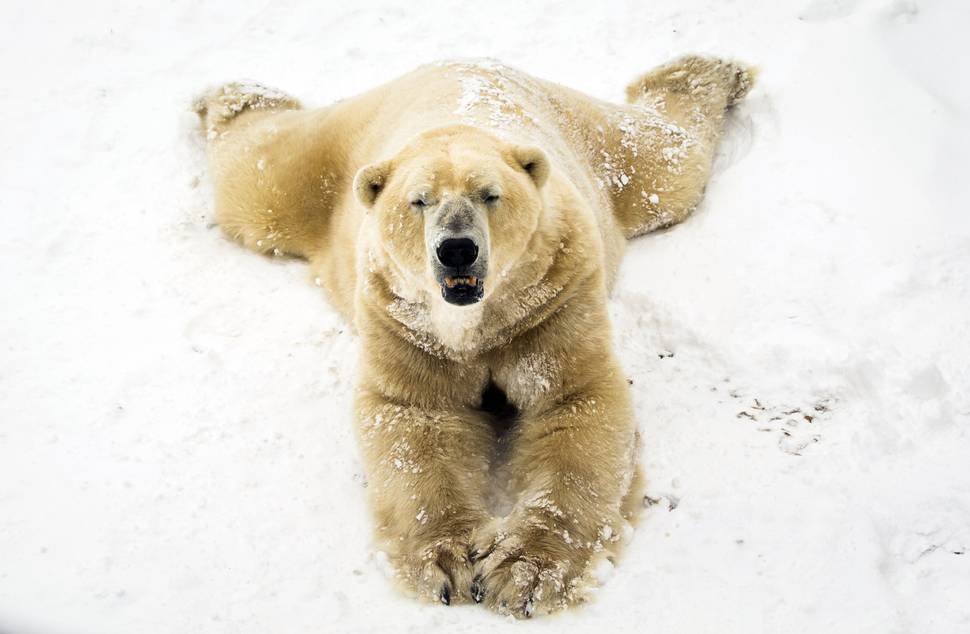 Conditions are not likely to improve for several days, with forecasters warning that snow will continue well into the week.
Forecaster Frank Saunders said parts of the country could see their "coldest spell of weather since at least 2013, and possibly since 1991".
It is expected that the mercury could plummet to -15C by midweek where there is snow on the ground, rivalling temperatures forecast for parts of northern Norway and Iceland.
From Thursday, forecasters predict that another weather system, Storm Emma, will bring blizzards, gales and sleet as it meets the chilly "Beast from the East" later this week.
The storm, named by the Portuguese Met Service, will move north through Europe and is due to hit the UK on Thursday and Friday, and will be "significantly disruptive", bringing the risk of power cuts and transport delays.