US President Donald Trump has praised a former aide who resigned this week amid allegations of domestic abuse.
In his first public comments on the matter, Mr Trump wished former staff secretary Rob Porter well but failed to mention his ex-wives, Colbie Holderness and Jennifer Willoughby.
Ms Holderness produced a photo of a black eye she says Mr Porter gave her and Ms Willoughby filed a restraining order against him, reports News.com.au.
Mr Porter, who is now in a relationship with White House communications director Hope Hicks, who is close to Mr Trump, has failed to get security clearance from the FBI for the past year despite working closely with the president.
"We wish him well," Mr Trump said. "He worked very hard."
"We found out about it recently and I was surprised by it but we certainly wish him well and it's a tough time for him," he said. "He did a very good job while when he was in the White House and we hope he has a wonderful career and he will have a great career ahead of him.
"But it was very said when we heard about it and certainly he's also very sad now," Mr Trump said. "He also, as your probably know, says he's innocent and I think you have to remember that."
Ms Willoughby told CNN that she has genuine fears for Hope Hicks.
"If he hasn't already been abusive with Hope — he will," she told CNN's Anderson Cooper. "And particularly now that he's under a lot of stress and scrutiny that's when the behaviours come out. And if he hasn't already, he will."
"I don't think that he has done the self reflective work to acknowledge this issue," she said about the allegedly abusive behaviour.
"I don't think that he has really taken the time to deconstruct why it is that he behaves this way. And until he is able to do that I don't know that he has control over it."
Senior staffers in the White House, including Mr Trump's chief of staff General John Kelly, reportedly knew for months about domestic violence claims against Mr Porter but continued to elevate him through the ranks.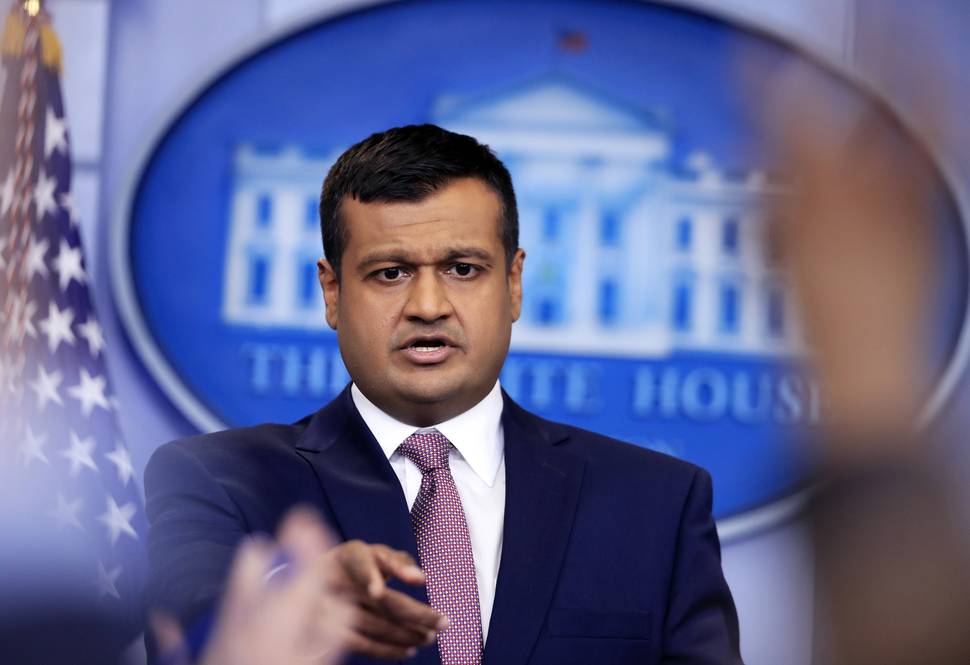 "A lot of us could have done better," deputy press secretary Raj Shah told reporters when asked about the situation — a rare statement of contrition from the Trump White House.
Ms Hicks was also allegedly involved in crafting a statement initially defending Mr Porter, which has called her judgment into question.