Thomas Lang calmly called Australian emergency services to claim his lover Maureen Boyce had killed herself - when in fact he brutally stabbed her to death.
The retired doctor, who was born in the US and worked in New Zealand, told authorities how he woke up to find her dead in her own bed, while displaying no hesitation or emotion, the Daily Mail reported.
"I just woke up this morning and and I found my fiancée dead in her bed with a knife in her abdomen," he said on a tape of the call released after his conviction on Tuesday at Brisbane's Supreme Court.
"She was distraught last night, she was trying to sell her apartment, it didn't sell, she got upset about something and told me to sleep in the other end of the house.
"I just woke up this morning and there's a knife in her abdomen with her hand on it and that's all I know. I'm a doctor but she's deceased.
"There's been no forced entry, it looks like self-induced from what I can tell."
Lang, who was on Wednesday jailed for life, calmly spelled his own name, Boyce's name, and the address of her luxury apartment.
Only once he finished telling the story did he sound like he was in shock.
"I'm not all right, I don't know what happened," he said as the operator asked if he was OK and not injured.
Asked if he needed ambulance for himself he replied: "No I'm OK, I'm survivable but she's deceased."
Lang in an earlier call was just as calm but less effective in his delivery before he was either disconnected or hung up to try again with a different operator.
A jury took less than two hours on Tuesday to find Lang guilty after an 11-day trial for the grisly murder on October 22, 2015.
The 68-year-old former model was found in her Kangaroo Point home with a cooking knife so deeply embedded in her stomach she was impaled to the bed.
She was stabbed four or five times with such force that part of the 32cm knife's handle was driven inside her body.
Lang, who was staying in her apartment, claimed he went to sleep about 11pm and found her dead when he woke up in the morning.
He said the socialite who was bipolar with a history of depression, became distressed, threw her phone over the balcony and later committed suicide.
Lang said the cause of her distress was prospective buyers didn't make an offer for her $3.7 million luxury penthouse, but the jury didn't believe him.
A post-mortem showed she could not have killed herself and ruled the most probable cause of death was murder.
Lang must serve at least 20 years before he is eligible for parole.
During the 1960s and 1970s Ms Boyce was one of Australia's "top models", according to one of her contemporaries - going by her maiden name, Maureen Madden.
The pair had an on-and-off affair for 40 years and prosecutor David Meredith argued he killed her because she would leave her husband for him.
Lang also became enraged when he saw a text from a third man, gardener Kenneth McAlpine, on her phone.
They met in the 1980s when Ms Boyce was modelling in the US and Lang was a young doctor in Texas.
When she returned to Australia to be with her husband Graham, she later claimed her first son Zachary was Lang's offspirng, not his.
They most recently restarted the affair in 2013 when Lang was working in Tauranga and regularly visited her - as he was on the night of her death.
Ms Boyce invited him to come see her in Brisbane before that visit, and said she missed him.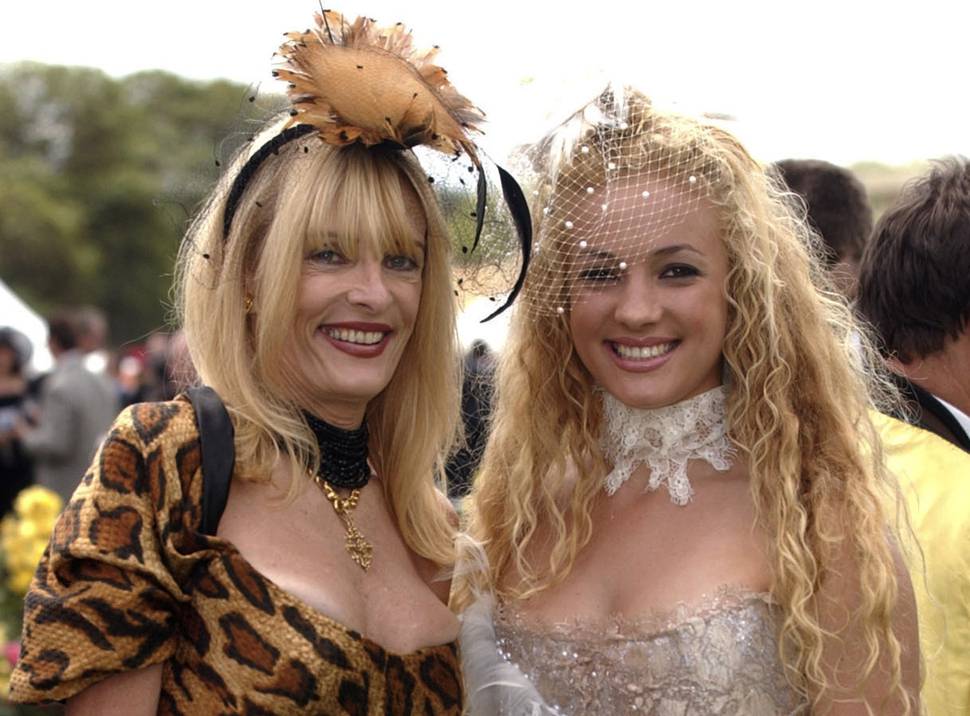 But days before her murder, she texted Zachary telling him she wanted her lover to return home because of his heavy drinking.
"I'm trying to get Tom to go back to NZ ASAP. He sleeps all day and drinks two or three bottles of wine a night after I've gone to bed," she wrote, according to the Courier Mail.
She wrote another to Mr McAlpine saying: "I think I'll have to be rude and ask (him) to leave... I've had enough."
Mr Boyce read a victim's impact statement to the court.
"She was a wonderful mother and wife, not just a socialite. Her murder had caused many secondary victims," he said.
"Rest in peace Maureen, may we be together again soon enough."
Zachary said her death caused great sorrow to the family.
"My mother was taken from me in the cruellest way possible ... I will never be the same again," he said.
"This tragic case has been brought about by the marriage between two dreadful scourges, domestic violence and mental illness."