A shocking video showing two men hurling punches at each other during a bare-knuckle brawl in a Sainsbury's store has been released.
Footage shows a man running inside the Hayes superstore, west London and filming two people hitting each other in the entrance.
Security guards and workers at the shop attempt to break up the fight but the men continue their bloody exchange, the MailOnline reported.
The cameraman appears to encourage one of the men, called 'Pat', to continue and tells the workers to 'stand back' as he continues to film.
A female worker is heard screaming 'get out!' to the duo as horrified shoppers look on.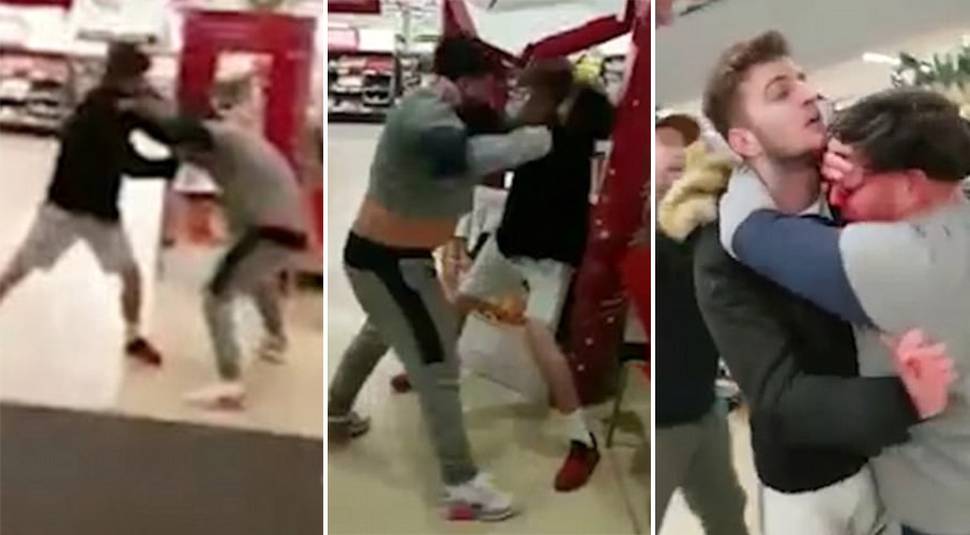 Eventually the fight is broken up by other shoppers and one of the men looks injured with blood pouring down his face.
They are then encouraged to leave the shop.
It is not clear when the footage was taken.
The video was uploaded on to a YouTube channel called "Traveller and gypsy videos gypsy" yesterday under the title "Traveller beef pat corcoran and Patrick power fight in Sainsbury's".
A Sainsbury's spokesperson said: "We will not tolerate this type of behaviour in our stores.
We're aware of this incident and can confirm the police were called straight away."
They added that no complaints from customers were made to the shop.