A rash of random attacks has been blamed on the rise of the 'knock out' game.
On Thursday, a 43-year-old man was knocked out by a group of teens who pounced on him while he was out walking his dogs in Dumbo, Brooklyn.
"As he went to tie up his dogs to confront these kids, the group distracted him from the front and then one came up behind him and hit him in the head," a witness told CBS New York.
The witness who asked not to be identified, said the teens, who were leaving Shake Shack in Dumbo had thrown water and milkshakes at the victim before knocking him out.
Then one boy had crouched down and posed next to the unconscious victim for a photo before the group fled, she said.
Witnesses, who called for help, said the victim was unconscious for 45 minutes, the MailOnline reported.
"The police last night were telling me that this group of kids, it was the second time they had done it last night, and this seems to be this ongoing contest or trend amongst these teens," one person said.
Similar incidents happened last month in Manhattan and Pittsburgh, Pennsylvania, where surveillance footage showed a woman being kicked and then knocked out cold.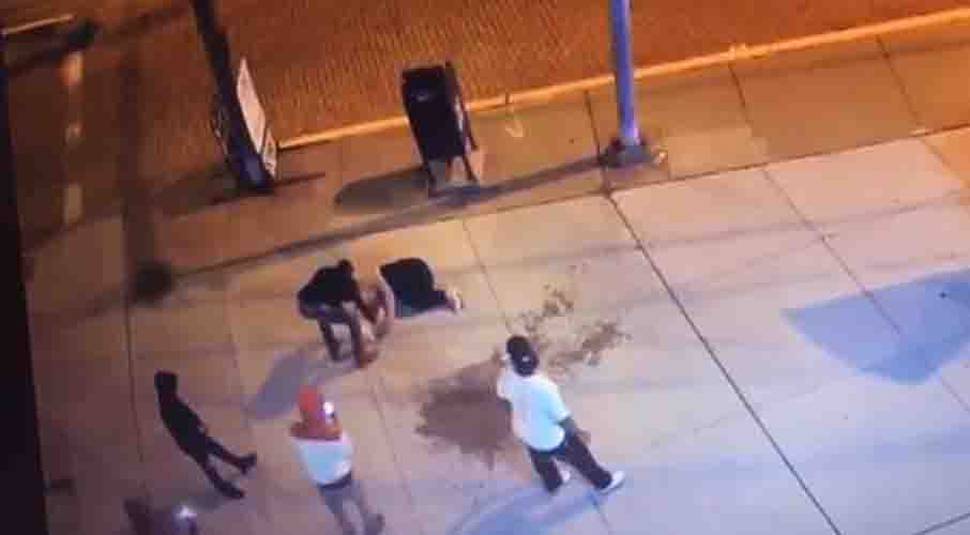 But in that case, no one helped her or called an ambulance or police.
Instead, people took out their phones and took photos of her as she lay unconscious.
In the Manhattan incident, police are hunting for three men who knocked out a 53-year-old woman on Essex Street on the Lower East Side, which left the victim with a swollen and bleeding face.
No arrests have been made in any of the attacks.