A Taliban-linked faction has freed an American woman and her Canadian husband who were abducted more than five years ago and had three children in captivity, U.S. and Pakistani officials.
The Pakistani military said in a statement that the couple and their three children were found "through an intelligence-based operation" in coordination with U.S. agencies tracking the hostages along the border of Pakistan and Afghanistan.
The statement, however, gave no further details of the rescue effort staged Wednesday or possible casualties in freeing Caitlan Coleman, her husband Joshua Boyle and their young children.
But Boyle's father, Patrick J. Boyle, told the Toronto Star that his son told him by phone that the family was being moved in a car truck when Pakistani forces began a shootout that killed at least five captors. Joshua Boyle said he was injured by shrapnel, but was recovering.
"Josh said he was doing pretty well for someone who has spent the last five years in an underground prison," the elder Boyle was quoted as saying.
At the White House, President Donald Trump thanked the Pakistani government and suggested it could help improve strained ties over issues such as counterterrorism efforts.
"They worked very hard on this, and I believe they're starting to respect the United States again," Trump said in brief remarks. "It's very important."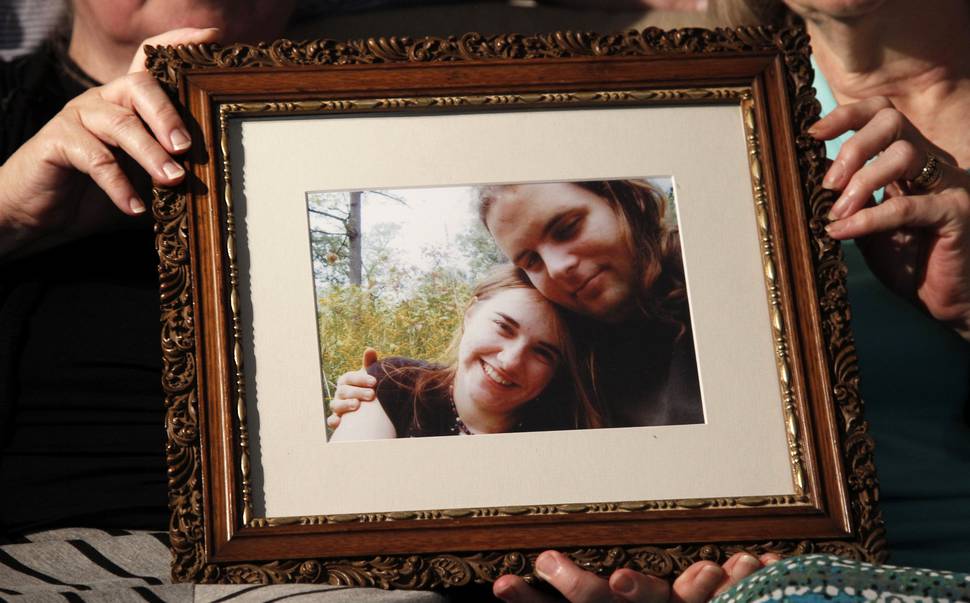 Coleman of Stewartstown, Pennsylvania, and Boyle were abducted in October 2012 while traveling in Afghanistan and were held in Pakistan by the Haqqani network, a militant faction with ties to the Taliban.
Coleman was pregnant when she was captured. The couple had three children while being held captive.
"All hostages were recovered safe and sound and are being repatriated to the country of their origin," the Pakistan military said.
Canada's foreign minister, Chrystia Freeland, said the Canadian government had been "actively engaged" with the United States, Afghanistan and Pakistan to secure the family's release after a "horrible ordeal." But the statement gave no additional details on Canada's involvement.
"We stand ready to support them as they begin their healing journey," Freeland said.
The release came just after the fifth anniversary of the couple's disappearance while traveling in a mountainous region near the Afghan capital, Kabul, as part of a journey through Russia and Central Asia.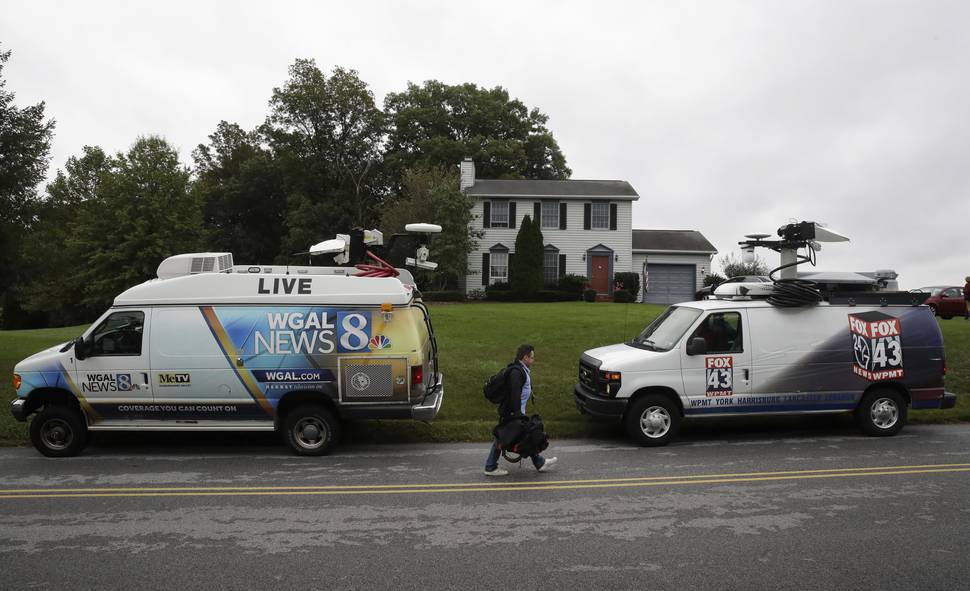 In 2013, Coleman and Boyle appeared in two videos asking the U.S. government to free them from the Taliban.
In another video made public last year, the couple said they feared their family could be executed in retaliation for Western attacks and pressure. Coleman clutched at a headscarf. Boyle had a long, untrimmed beard.
"Our captors are terrified at the thought of their own mortality approaching and are saying that they will take reprisals on our own family," Boyle said. "They will execute us, women and children included, if the policies of the Afghan government are not overturned either by the Afghan government or by Canada, somehow."
Coleman also spoke about the threat to their family, saying the captors were "willing to kill us, willing to kill women, to kill children, to kill whomever to get these policies reversed or to take revenge."
Taliban spokesman Zabiullah Mujahid told the Associated Press that the video was recorded in 2015.
The release also could help ease tensions between the United States and Pakistan over efforts against the Taliban and other militant groups along the Pakistan-Afghanistan border. Pakistan's military said U.S. intelligence agencies had been tracking the hostages and discovered they had crossed into Pakistan on Wednesday.
"Today they are free," the White House said in a statement. "This is a positive moment for our country's relationship with Pakistan."
Last week, Secretary of State Rex Tillerson held talks in Washington with Pakistan's foreign minister, Khawaja Asif. On Thursday, Pakistani military commanders hosted a U.S. delegation that included Alice Wells, the acting assistant secretary of state for South and Central Asian affairs.
In August, Tillerson publicly slammed Pakistan, saying there was "an erosion of trust" because of Pakistan's perceived lack of will to deny safe havens for militant groups in the border regions.
Coleman's parents, Jim and Lyn Coleman, told the online Circa News service in July 2016 that they received a letter from their daughter in November 2015, in which she wrote that she had given birth to a second child in captivity. It was not immediately clear whether they knew she had borne a third, the AP reported.
"I pray to hear from you again, to hear how everybody is doing," the letter said.
Aug. 31, 2016:
Another video was released. In it, Coleman is dressed in a full-body traditional Islamic cloak and avoids eye contact with the camera. The couple beg for their lives, warning that their captors will kill them and their kids unless the United States and Canada stop killing Taliban fighters. "Because of their fear, they are willing to kill us, willing to kill women, to kill children, to kill whomever to get these policies reversed or to take revenge," Coleman says. "I know that this must be very terrifying and horrifying for my family to hear that these men are willing to go to these lengths. But they are, so if you are willing, if you are able to do anything to help, if you could, please try to help stop this depravity." (A Taliban spokesman told the Associated Press that the video had been recorded in 2015.)
A senior Taliban official told Reuters that the video was released to pressure the Afghan government not to execute Anas Haqqani, son of Jalaluddin Haqqani, founder of the feared Haqqani network. Anas Haqqani was on trial in Afghanistan and faced the death penalty.
Dec. 3, 2016: The Taliban released a fourth video of the family. "We have waited since 2012 for someone to understand our problems, the Kafkaesque nightmare in which we find ourselves," Coleman says in the video. "My children have seen their mother defiled. We ask, in our collective 14th year of prison, that the governments on both sides reach some agreement to allow us freedom."
September 2017: The Boyle family released a video of Coleman and Boyle it had received in February. In it, Coleman is cradling her second child, an infant. The couple's 4-year-old sits with his father. In the video, Boyle jokes about the letters he received from his family. "Things here are going about as can be expected," he says. "But we were buoyed to receive your letter, and for the first time we have hope that things might wrap up soon, God willing." Coleman tells her father that in prison "I've become more of a Belle than an Ariel." Her father explained to ABC News that his daughter was trying to contrast the Disney character Ariel from "The Little Mermaid" - who was rebellious and defied her father - with Belle from "Beauty and The Beast," who tried to protect her father from evil.
Oct. 12: 2017: Coleman, Boyle and their children are freed. According to the Toronto Star, the family was being transported in the trunk of a car when they were rescued. A shootout ensued, and all five kidnappers were killed. Boyle was injured by shrapnel but said he's recovering and "doing well for someone who spent the last five years in an underground prison."
- additional reporting Amanda Erickson