A fed-up council has sent an army of traffic wardens with tow-trucks to tackle luxury supercars left in disabled bays and on yellow lines.
A series of "special operations" have been held by Westminster City Council's traffic marshals around Covent Garden in central London.
Custom Rolls Royce Phantoms, Lamborghinis, Ferraris and a trike are just some of the luxury vehicles caught-out in an operation to crack down on illegally parked supercars.
The council operations were started after complaints from residents during the summer months about supercars and luxury vehicles parking illegally and inconsiderate behaviour.
Three operations, each lasting eight hours, were held around problem roads including Henrietta Street and Bedford Street.
The car owners, many of them from Qatar, Saudi Arabia, UAE and Kuwait, will happily pay a small fortune - in excess of £20,000 ($37k) for a return journey - for their metal marvels to be flown around 4800km, and often leave them parked up on the streets of London.
And after coughing up the huge amount to transport the machines halfway around the world, the price of a few parking tickets is hardly likely to trouble them.
The team of six traffic marshals took a tow truck in case vehicles needed to be relocated during the operation.
The aim was to prevent illegal parking and ensure the safe and expedient movement of traffic.
The team also spoke to drivers who were with their vehicles, advising them to move on and suggesting where they could legally park.
Supercars and luxury vehicles illegally parking is a summer issue that affects Westminster and its surrounding boroughs.
During the British summer, the council's parking marshals ticketed multiple supercars and luxury vehicles for parking illegally including Maseratis, Bentleys, Mercedes, Rolls Royces and Range Rovers.
During the three operations marshals observed hundreds of cars of which 78 were supercars.
Four PCNs were issued to supercars specifically and 19 PCNs were handed to luxury vehicles.
During two of the operations the same custom Rolls Royce Phantom was found parked on double yellow lines. Both times it was issued with a fine.
Cllr Danny Chalkley, Cabinet Member for City Highways, said: 'Unfortunately some drivers feel that owning a hugely expensive high performance car exempts them from parking rules.
"During the summer months some motorists believe central London is a rule-free racetrack. It's great to see impressive cars, but whether you own a Maserati or Mini, you must abide by the rules."
Initial feedback has been positive with members of the public thanking the marshals for their work and confirming there has been an improvement in supercar behaviour.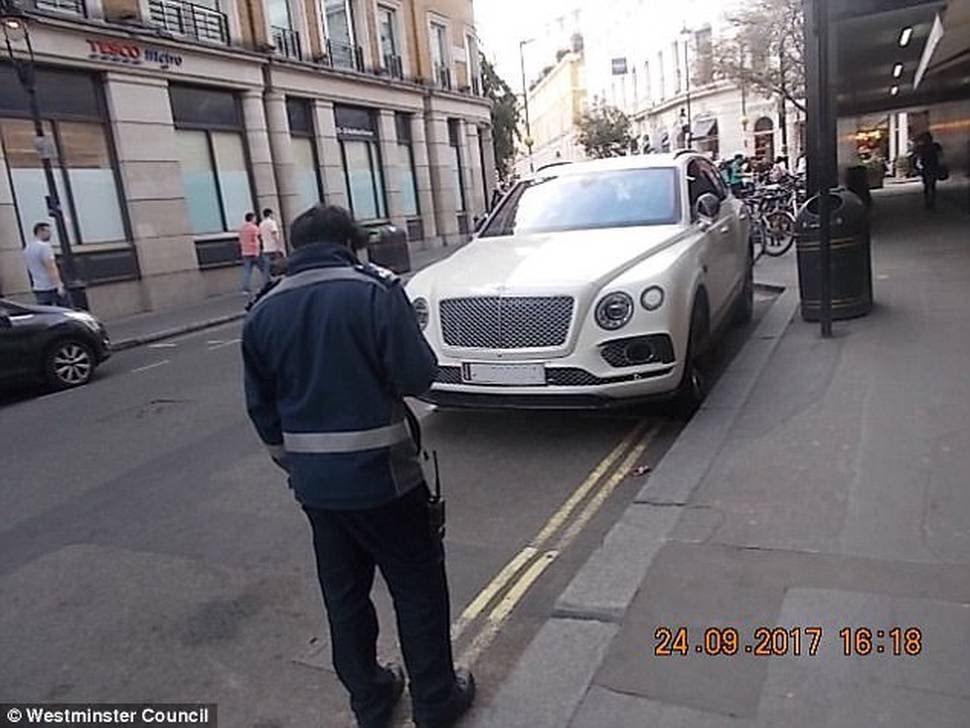 Supercar drivers have generally cooperated with council marshals and moved on with minimal fuss.
Qatar Airways is one such airline that ships the luxury cars from Doha to Heathrow. Secured to the floor of one of their Airbus A330s, the precious cargo can either be accommodated in a single row or in a side-by-side configuration.
Using their main and lower deck, the airline offers 31 positions on each flight.
Once here, some of the over-the-top autos attract the attention of the police too - due to incorrect registration plates and insurance or parking regulation breaches.