Dramatic footage has emerged of a captain of a capsized fishing boat jumping into near-freezing water to save one of his crewmen who went overboard off the coast of Alaska.
Fishing vessel the Grayling reportedly began sinking after it overturned in the Kupreanof Strait 56km north west of Kodiak city.
Coast Guard footage shows the captain, wearing an orange life jacket, jumping into choppy sea to swim towards a man struggling to stay afloat.
The captain kept his struggling crewman's head above the water before swimming to a nearby boat where he gave the man CPR.
Four of the Grayling crew had to be rescued.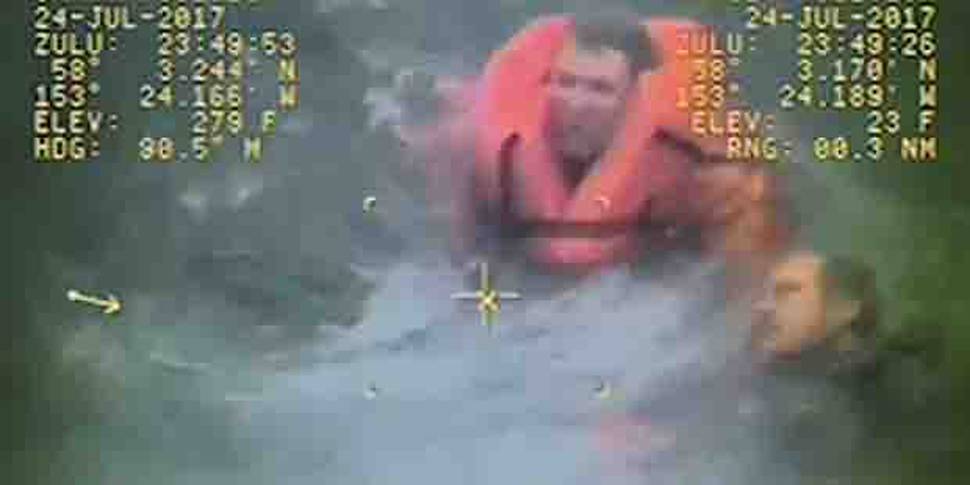 Air Station Kodiak Jayhawk pilot Lt. Kevin Riley said the rescue was an incredible act of bravery.
"That fisherman didn't hesitate. It was incredible to see him jump into 8C water to save his crew.
"It is a testament to how tough those fishermen are and how far they will go to help their fellow Alaskans."
The boat was battling 1.5m seas and 27km/h winds at the time it capsized.