By Matt Young
Sixteen people have died after a US military plane crashed into a field in the Mississippi Delta region.
The C-130 military plane crashed into a soybean field about 135 kilometres north of Jackson around 4pm on Monday afternoon (local time), Leflore County Sheriff Ricky Banks said earlier.
It took more than 15,000 litres of foam to put out the fire after an explosion apparently ripped through the aircraft. Firefighters were met with "high-intensity explosions", speculating the ammunition on board might be blame.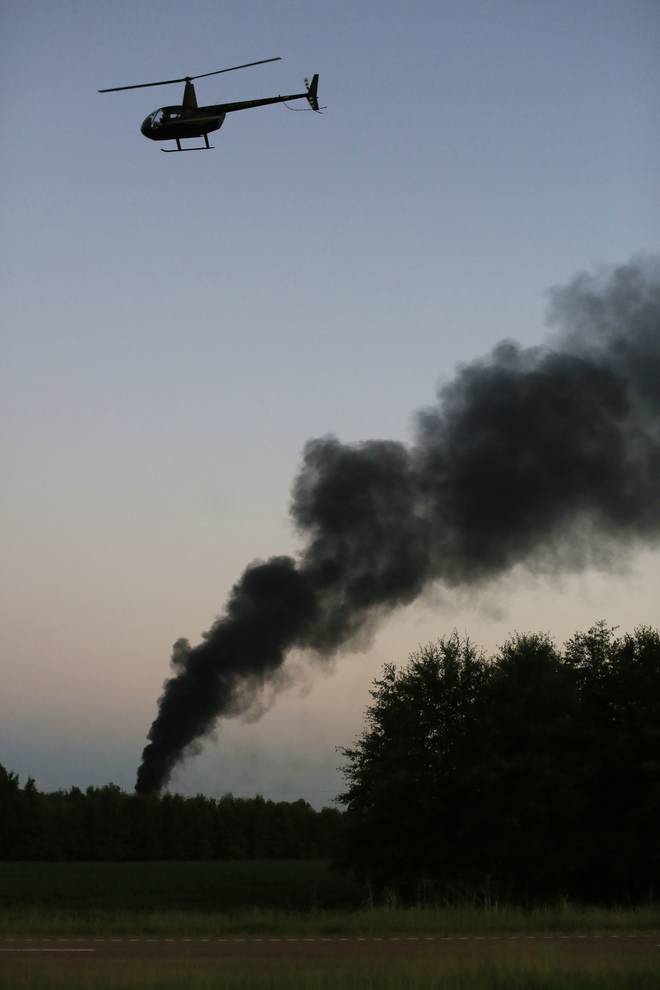 The Leflore County Emergency Management chief has confirmed the death toll had risen from the five deaths reported earlier.
"Most of them are gonna be Marines," Sheriff Ricky Banks told The Clarion Ledger. It is not known whether any civilians were also on the plane.
The FBI has also joined the scene.
Greenwood Fire Chief Marcus Banks said the crash was reported about 4pm (local time) today and debris from the plane was scattered in a eight kilometre radius.
Debris found on both sides of a highway near the crash site suggests the plane exploded mid-air prior to the crash.
The rugged landscape of the crash site is making it difficult for investigators, most of the searches are being conducted in fields with tall vegetation. The Mississippi Delta region is described by National Geographic as the "most southern place on Earth".
A Mississippi State Trooper said the plane was loaded with ammunition, making it difficult for first responders to tend to the site.
"There's a lot of ammo in the plane. That's why we are keeping so far back. We just don't know what it'll do. It burns a bit then goes out, burns a little more then dies down," the trooper told WMC Action News 5 crews.
Officials did not have information on what caused the crash or where the flight originated.
The Clarion Ledger reports the flight's last known communication was at an elevation of approximately 20,000 feet.
The C-130 Hercules is a workhorse four-engined turboprop aircraft used by military logistics, firefighting, disaster relief and search-and-rescue missions.
The KC-130 believed involved in this crash are used for air-to-air refuelling.