Key Points:
Van hits worshippers near Finsbury Park Mosque
One man dies and 10 injured; eight people in hospital
Suspect, 48, arrested and named after being detained by public
Driver said to have screamed: 'I'm going to kill all Muslims'
Police treating incident as terror attack
Extra patrols outside mosques as police assess security
Theresa May says 'hatred and evil' will never succeed
A father-of-four from Cardiff has been named as the suspect behind the Finsbury Park terror attack.
Darren Osborne is accused of ploughing a van into a group of Muslim worshippers outside the Muslim Welfare House in north London on Monday.
It is alleged that Osborne - who was not known to police and MI5 - hired an £80-a-day ($150) van from South Wales before driving to London, Daily Mail reports.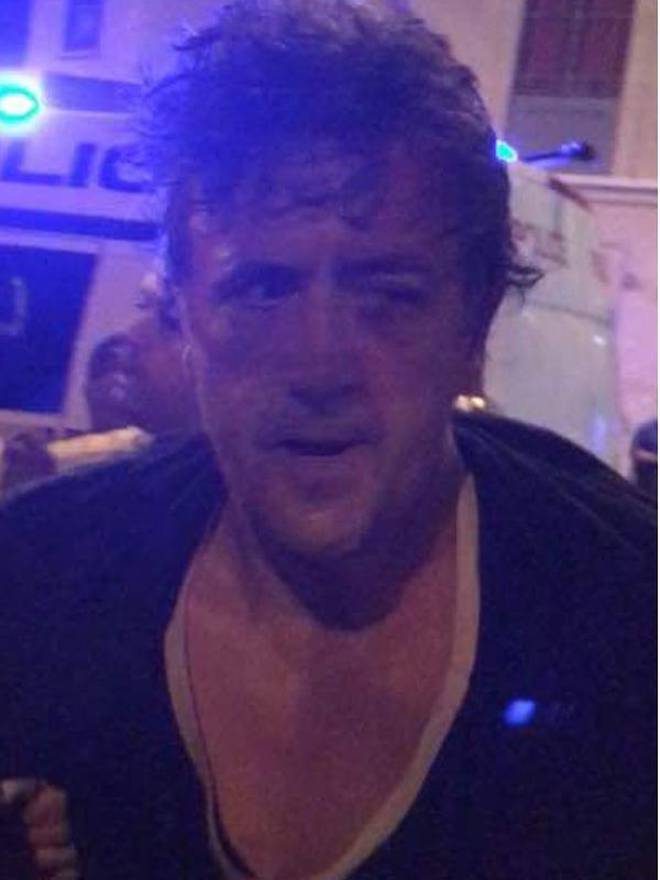 There, he is accused of mounting the pavement metres from the Finsbury Park Mosque and mowing down a group of British Muslims who had been helping an unwell man.
Ten people were injured, including two said to be disabled - and one man has since died.
Today, police were seen standing guard outside a house in Glyn Rhosyn, Pentwyn, where Osborne is believed to have lived with his partner.
The 47-year-old, who was taken to hospital last night as a precaution, was arrested this morning on suspicion of attempted murder.
He is now being held on suspicion of committing, preparing or instigating terrorism, including murder and attempted murder.
According to public records, Osborne was born in Singapore in 1969.
He is believed to have grown up in Weston-super-Mare, Somerset, but later moved to South Wales. He is said to have separated from his partner six months ago.
Neighbours said Osborne was a "devoted father" who was last seen collecting his children from his former partner's home and taking them to school on Friday. His mother and other relatives still live in Weston-super-Mare.
One former school friend, who attended Broadoak Mathematics and Computing College with Osborne, said he had known him for more than three decades.
Referring to a picture of the suspect at the scene of the attack, he told MailOnline: "I've known him for 35 years, I grew up with him. It's 100 per cent him. He lives in Wales, he has four kids and his partner."
Neighbour Pauline Tibbs, 48, said it had been a "terrible shock".
"The police have been back and forth here all day. It's a terrible shock," she said. "I've seen him walking in the street but never spoken to him. He seemed normal enough. He has lived here a couple of years and kept himself to himself."
And another man who lived near Osborne's home said: "I arrived home from work to find the street crawling with police - it's a complete shock."
Osborne is alleged to have hired the van from Pontyclun Van Hire, 24km from his home in the Welsh capital.
Owners at the company today hit out at the "cowardly" attack, saying they were "shocked and saddened" that one of their vehicles was used.
It is claimed Osborne ploughed his white van into a crowd of Ramadan worshippers helping an elderly man who collapsed in the heat, killing one and injuring at least 10 more at 12.20am Monday.
The suspect - who suffered a black eye and cuts to his face and hands - was later filmed repeatedly shouting "kill me" to the men who grabbed him.
Officers held back crowds after arresting the terror suspect who was smiling, waving and even blowing kisses. Police today praised the "restraint" shown in aftermath of the van attack.
Witnesses said he "deliberately" drove onto the pavement and jumped out of the cab shouting "I'm going to kill all Muslims - I did my bit".
But as he tried to run from the scene a group of men gave chase and were filmed pinning the suspect to the ground before dragging him along the road as bodies lay strewn across the ground.
The group were leaving taraweeh, late-night prayers observed during the festival of Ramadan, when the van struck. One victim was stuck under its wheels and a group managed to lift the vehicle and pull him out.
The revelation came as a hero imam described how he prevented a mob attack on the suspect just moments after Muslim worshippers were mown down outside the mosque.
Muslim leader Mohammed Mahmoud stepped in when an angry crowd attempted to "kick and punch" the suspect as he was being restrained by three men after the attack.
Mahmoud said he and a "group of brothers" had managed to "extinguish any flames of mob rule" as members of the public tried to hurt the alleged terrorist "from every angle".
He added that, despite tensions running high, the suspect - who is white - had come away "unscathed" and remained "calm and silent" as he was arrested.
Mahmoud told the BBC: "By God's grace we managed to surround him and to protect him from any harm.
"We stopped all forms of attack and abuse towards him that were coming from every angle."
Mahmoud said that, while the chaos unfolded, a police car drove past, which he and others flagged down.
"We told them the situation," he continued. "We said 'he is restrained, he mowed people down with a van, there is a mob attempting to hurt him, if you don't take him God forbid he might be seriously hurt'.
"We pushed people away from him until he was safely taken by police into custody and put in the back of the van.
"It wasn't me alone - there was a group of brothers who were calm and collected and managed to calm people down and to extinguish any flames of anger or mob rule that would've taken charge had this group of mature brothers not stepped in."
Police confirmed that one person - an elderly man who was being helped by a group of people after collapsing outside the mosque - has died. Officers are still investigating whether the man's death was linked to the terror attack.
But, today, Mahmoud described how the man had "regained consciousness" moments before the van ploughed into the group.
He also revealed that the deceased's brother was treated for injuries at the scene.
He said: "The van drove perpendicular to Seven Sisters Rd. It drove at a 90-degree angle to the direction of the road - it was enough to make some people fly off under the side.
"It dragged two people underneath him - one they were worried might be paralysed because he could not feel his arms and legs."
Late on Monday, it emerged that police were forced to hold back crowds after they arrested the suspect while he smirked and tried to goad witnesses to his Islamophobic attack into killing him.
Scotland Yard has said they are treating the white van attack as an act of terrorism and assistant commissioner Neil Basu today praised the "restraint" of those who detained the suspect at the scene and handed him over to police.
On Monday, outside Downing St, Prime Minister Theresa May described the Finsbury Park attack as "another terrorist attack on the streets of London - every bit as sickening as those that have come before".
May said the attack had "once again targeted the ordinary and the innocent going about their daily lives - this time, British Muslims as they left a mosque, having broken their fast and prayed together at this sacred time of year".
The attack is the fourth terror attack in Britain since March - one in Manchester and three in London - claiming 36 lives so far.
She added: "Today we come together, as we have done before, to condemn this act and to state once again that hatred and evil of this kind will never succeed."
May said that the attack on Muslims was "every bit as insidious and destructive to our values and our way of life" as the recent string of terror attacks apparently motivated by Islamist extremism, adding: "We will stop at nothing to defeat it."
She later visited the mosque and spoke to faith leaders with Metropolitan Police Commissioner Cressida Dick.
The Muslim Council of Britain condemned the attack as "the most violent manifestation" yet of Islamophobia and called for extra security around mosques.
The Police vowed to put extra security around mosques at this "sensitive time" as Muslims continue to mark the holy month of Ramadan. Basu said it was an "incredibly challenging time for London" with emergency services "stretched" but that officers would do all they could to keep people safe.
London Mayor Sadiq Khan also urged people to "remain calm and vigilant" and Dick has said the attack was "quite clearly an attack on Muslims".