The list of people Donald Trump doesn't like is pretty long and he's never been shy about expressing his feelings - not even now that he's in the White House.
He's just added London's mayor Sadiq Khan to his 'not a fan of' list, but the Brit needn't feel lonely.
For years, the billionaire businessman turned leader of the free world has engaged in countless feuds with celebrities, politicians, journalists and other corporate heavyweights.
Some begin when the president feels criticised, while others are spawned when Trump has an opinion to offer the world about someone.
Whatever the inspiration, many of Trump's beefs are downright bizarre. Here are the best.
Kristen Stewart
In late 2012, the news that Twilight co-stars Kristen Stewart and Robert Pattinson were having trouble in their real-life relationship broke the hearts of millions of tweens around the world.
It also troubled real estate mogul Trump it seemed, who fired off a series of tweets about the celebrity scandal.
"Robert Pattinson should not take back Kristen Stewart," he wrote on October 17, 2001. "She cheated on him like a dog & will do it again - just watch. He can do much better!"
That was just the beginning. Trump sent a total of 11 tweets about the Hollywood romance saga over the coming weeks.
A week after the first message, he wrote: "Everyone knows I am right that Robert Pattinson should dump Kristen Stewart. In a couple of years, he will thank me. Be smart, Robert."
He also invited Pattinson to go with him to a Miss Universe pageant.
When she hosted Saturday Night Live in February, Stewart spoke about the bizarre experience in her opening monologue.
"Four years ago I was dating this guy named Rob," she said.
"We broke up then we got back together, and for some reason it made Donald Trump go crazy. To be fair, I don't think Donald Trump hated me. I think he's in love with my (ex) boyfriend."
Samuel L Jackson
Few would dare take on this fearsome, straight-talking actor but Trump doesn't seem afraid to go toe-to-toe with anyone.
When Samuel L Jackson made an off-the-cuff comment about being a better golfer than Trump in 2015, it caused great offence.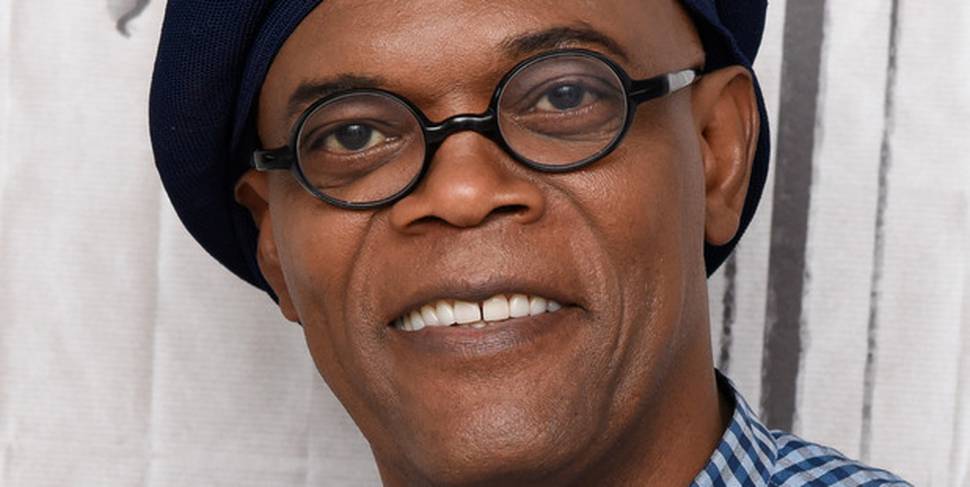 The then-host of Celebrity Apprentice took to Twitter to say he'd never even met Jackson, wasn't a fan and that he found the film star boring and an extreme self-promoter.
In an appearance on Late Night With Seth Meyers last year, a bemused Jackson set the record straight saying they'd in fact met several times - and hit the course.
"He called me up once when I was in town and said, 'Samuel J, it's the Don'," he said.
He asked Jackson to play golf but when he turned up, but oddly it was actually former President Bill Clinton waiting for him.
For a while, Trump was indeed a fan but changed his view after the golf "slur".
Jackson claimed Trump signed him up for a membership at one of his golf clubs, a fact the Hollywood star only realised when he started receiving fee notices.
Jackson also accused his foe of cheating at golf, which Trump strongly denied in another tweet.
One Direction
Yes, seriously, Trump once had a showdown with British boy band One Direction.
Liam Payne revealed the bizarre incident earlier this year, saying it took place at the height of their fame and when Trump's residence was the penthouse of his New York hotel.
The boys were in town on tour and also staying there, when they were summoned to meet his daughter. But they were asleep after a late night and declined, Payne told NME magazine.
"It was about (meeting) his daughter. He phoned up our manager and we were asleep. He said 'well, wake them up' and I was like 'no' ... So he was like, 'OK, then I don't want you in my hotel.' So we had to leave. Trump actually kicked us out of his hotel."
They were turfed out on the street - literally. As a final insult, Trump banned the boys and their crew from exiting out of the underground garage.
They had to go through the front door and navigate a sea of fans and media.
Payne didn't see which daughter they were asked to meet but we like to think it was Ivanka.
Graydon Carter
A quarter of a century ago, a journalist named Graydon Carter wrote an essay for Spy magazine in which he described Trump as a "short-fingered vulgarian".
Every year since, an incensed Trump has posted that writer drawings of his hands to demonstrate that his fingers are indeed properly proportioned.
He apparently signs the odd mementos in gold ink.
Carter is now the editor of the magazine Vanity Fair and despite all of his personal and professional achievements, Trump has never forgotten the swipe.
"The most recent offering arrived earlier this year, before his decision to go after the Republican presidential nomination," Carter said in 2015.
"Like the other packages, this one included a circled hand and the words, also written in gold Sharpie: 'See, not so short!'
"I sent the picture back by return mail with a note attached, saying, 'Actually, quite short.'"
The revelation fired up Trump again, who took to Twitter to call Carter "grubby" and speculate that the publisher was about to be fired. He wasn't.
He's not the first person to poke fun at the size of Trump's hands and he's a bit sensitive about it, it seems.
In 2011, he brought it up in an interview with the New York Post, saying: "My fingers are long and beautiful, as, it has been well documented, are various other parts of my body."
Arianna Huffington
Another media figure to earn the ire of Trump is Arianna Huffington, who copped a deeply personal tweet from him in mid-2012.
In a pointed dig, he brought up her 1997 divorce from former congressman Michael Huffington, to whom she'd been married since 1986.
He later announced he was gay.
Trump's shocking tweet read: "Arianna Huffington is unattractive both inside and out. I fully understand why her former husband left her for a man - he made a good decision."
Rosie O'Donnell
You can't speak about Trump's famed feuds without mentioning perhaps his most prominent spat of all with comedian and actress Rosie O'Donnell.
It all began more than a decade ago when his focus was on global affairs of a different matter - beauty pageants.
Trump decided not to fire then Miss USA Tara Conner after revelations of drug use and underage drinking, but ordered her to rehab at the end of 2006.
The next morning on The View, co-host O'Donnell took aim at Trump and called him a "bankrupt" and criticised his three marriages.
He shot back, describing her as a "real loser" and said he'd sue for the bankruptcy claims, which he insisted were false.
"I look forward to taking lots of money from my nice fat little Rosie," he told People magazine.
And from there it went on, and on.
Trump made comments about O'Donnell's relationship, intelligence, career, appearance and weight. She didn't hold back either.
Their feud continues and O'Donnell is one of Hollywood's most outspoken critics of the president.
Cher
Even if her music isn't your thing, there's no denying singer Cher's enormous talent.
Except if you're Trump, who has publicly slammed her talent and career as part of their somewhat hilarious beef.
It all began in 2012 when Cher took exception to Trump's commentary about then President Barack Obama and that whole birth certificate thing.
She vowed to boycott the department store Macy's for stocking Trump's clothing line, so he took to Twitter.
"Cher should spend more time focusing on her family and dying career," he wrote. And that's where the five-year long social media brawl began.
She's poked fun at his "rug" hair and he's mentioned her "massive plastic surgeries that didn't work".