The remains of a 6-year-old American girl, whose disappearance has been likened to that of the UK's Madeleine McCann, have been found by police.
Schoolgirl Isabel Celis went missing from her bedroom nearly five years ago, sparking a huge search involving thousands of officers.
Her remains were discovered about a month ago, but have now been identified by forensic experts, police announced yesterday.
The case bears notable similarities to that of Madeleine, from Leicestershire, who vanished nearly a decade ago, on May 3, 2007, in the Algarve.
Her parents, Gerry and Kate, were dining at a tapas bar when the 3-year-old disappeared from the room in Praia da Luz.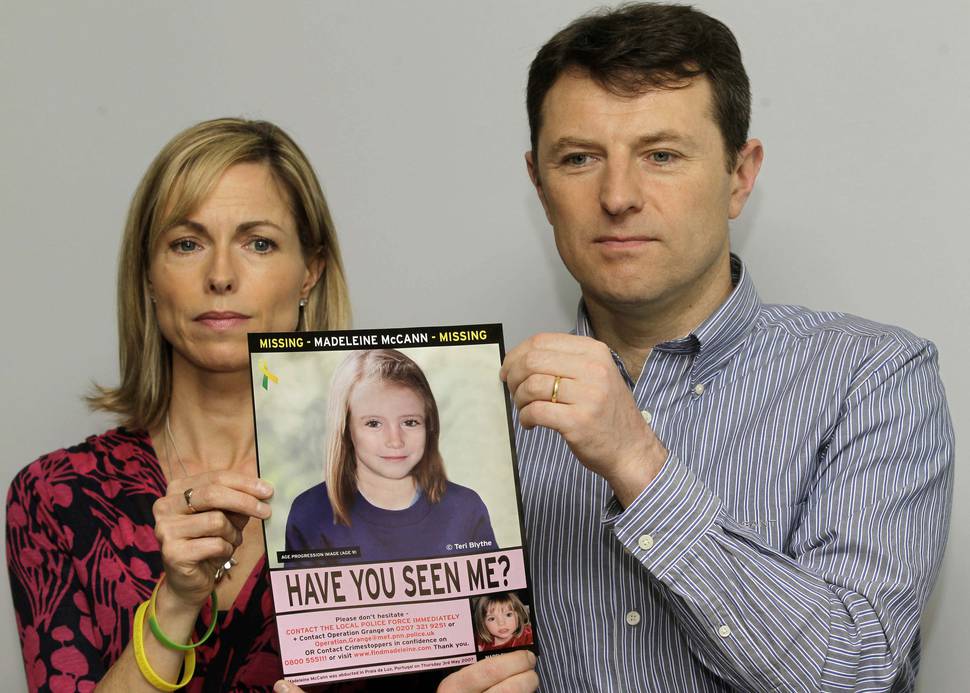 Yesterday a police chief said Isabel's body had been discovered "not by happenstance". It is not yet known how she died.
Tucson Police Chief Chris Magnus said: "Obviously this is not the ending that any of us had hoped for, but this is also not the ending of the case.
"We are working this case very aggressively as we would with any case involving the death of a child."
Magnus released few details about the recovery of the girl's remains, saying an investigation is ongoing.
He wouldn't say how long the remains may have been in the desert or what caused Isabel's death.
Magnus also didn't reveal whether there are any suspects in the girl's death.
He declined to answer questions about how police were led to her body, only saying that it was not a happenstance.
Isabel was last seen April 20, 2012, when she was 6 years old. Her father reported her missing the next morning after finding she was not in her bedroom.
Police never named any suspects, but they said they found "suspicious circumstances around a possible entry point" in the home.
Family members have said they last saw her in her bedroom the night before she was reported missing. A window was later found open with the screen pushed aside.
A few days after the disappearance, a neighbor told KVOA-TV that she heard her dogs barking and male voices outside her bedroom window around 6.30am on the day the girl was reported missing.
The neighbour said there were no sounds that indicated a struggle.
According to KTAR, authorities have said whoever was behind the crime knew the layout of the residence. Authorities searched the house, but a judge sealed those records, the station said.
The case was considered an abduction about a month after it was first handled as a suspicious disappearance, Arizona Public Media reports.
It was reported that Child Protective Services asked the girl's father, Sergio Celis, to not make contact with his two other sons.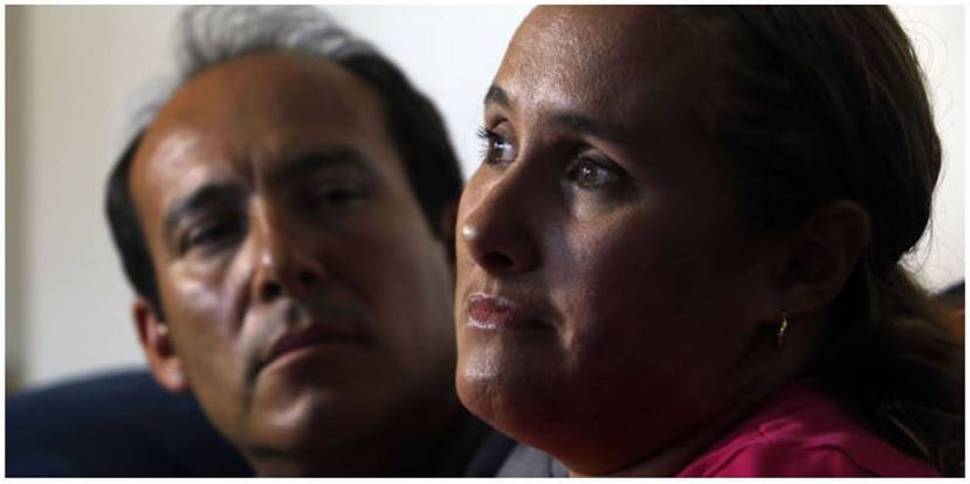 Sergio Celis eventually was able to go inside the house -- and information about the reason for the temporary separation hasn't been disclosed, Arizona Public Media reported.
Police and volunteers conducted exhaustive searches and even renewed a door-to-door effort to find the girl 18 months after her disappearance.
Magnus said Friday that police pursued over 2200 leads in the case.
Tucson Medical Centre, where Isabel's mother is a nurse, issued a statement on behalf of the girl's family.
The statement reads: "We want to thank the community for the support they have continued to show for Isa over the years and for refusing to give up hope.
"Now is our time to mourn. We ask for our privacy during this time so that we can do that."
Medical centre CEO Judy Rich said in a statement: "This is not the news we had hoped to hear.
"Becky has been a member of the TMC family for many years, and our hearts grieve for Isa and her family."
Magnus said the department is still asking for tips and that he believes people might know something about happened to Isabel.
He said: "We appreciate the fact that this case has been very traumatic.
"In fact, reverberations of this have gone well beyond Tucson and even Arizona, (and) have affected people throughout the country."
According to KTAR, Magnus said: "This is a very important step in the case, so that's one of the reasons why we're still asking the public if they have any leads.
"We believe there may still be folks out there who perhaps know something or feel now that they're willing to come forward with information."