Cyclone Debbie has covered Queensland streets with so much sea foam that some are calling it "tropical snow."
Strong winds and enormous waves have whipped up large amounts of sea foam in the city of Mackay, according to the Daily Mail.
Waves up to eight meters high combined with 260km/h winds have spread thick layers of foam along the coast, 9 News reported.
"Waves this big are quite rare. They haven't happened for at least a couple of years," Weatherzone forecaster Brett Dutschke said.
Social media footage of Sarina Beach, south of Mackay, shows the beach and adjacent road covered in sea foam whipped up by the churning waters.
This is only the fourth time waves of this size have been recorded in the area.
They are expected to settle down on Tuesday afternoon, but they foam could hang around for days.
Local resident Felicity Mackintosh said trees and falling branches were her main concern.
"Trees are going to fall over because everything's waterlogged," she said.
The BoM is forecasting between 300-400mm of rain to fall across the Mackay region on Tuesday with possibly another 400mm forecast for Wednesday.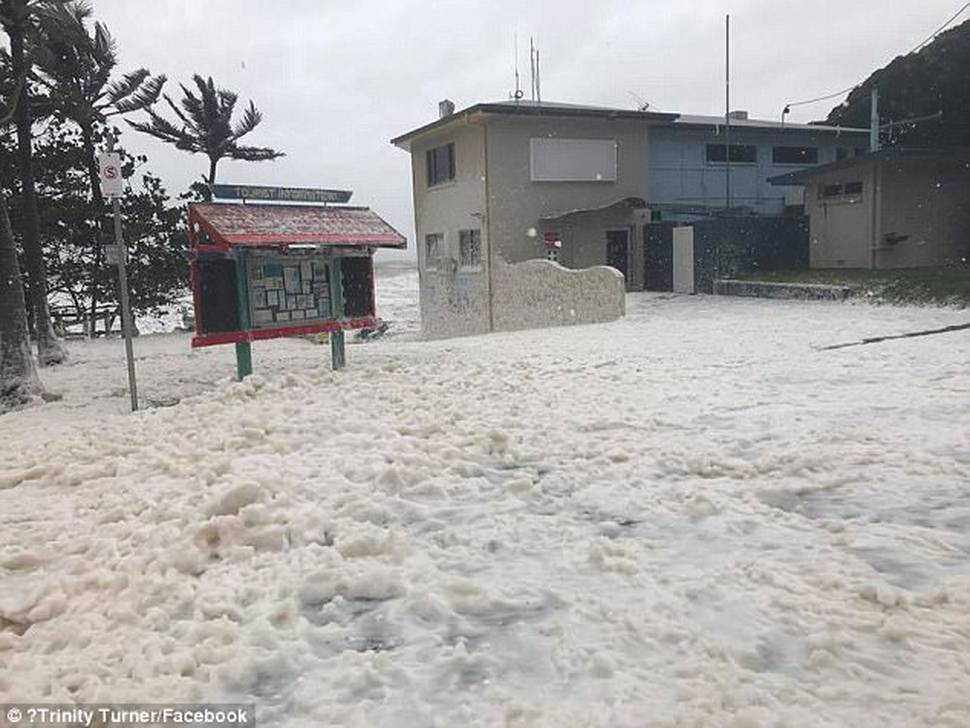 Ergon Energy says around 34,000 customers have lost power mainly in the communities of Airlie Beach, Cannonvale, Proserpine, Bowen, Mackay and the northern beaches of Mackay.
Hundreds of workers are on standby to restore power but won't begin their work until conditions are safe enough to do so.