Police have named the officer who was killed by a knifeman terrorist in London today.
Keith Palmer, 48, was stabbed to death outside Parliament by the attacker who brought carnage to London, mowing down pedestrians on Westminster Bridge, killing three and injuring around 40 more.
A 4x4 drove along the pavement on the crowded bridge, knocking down and seriously injuring pedestrians before crashing into a fence below Big Ben.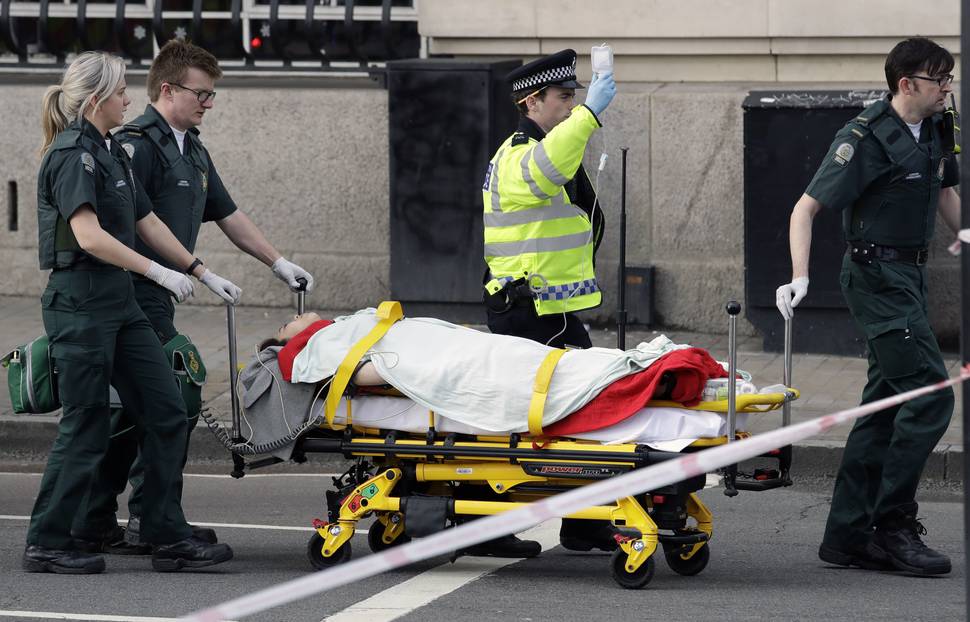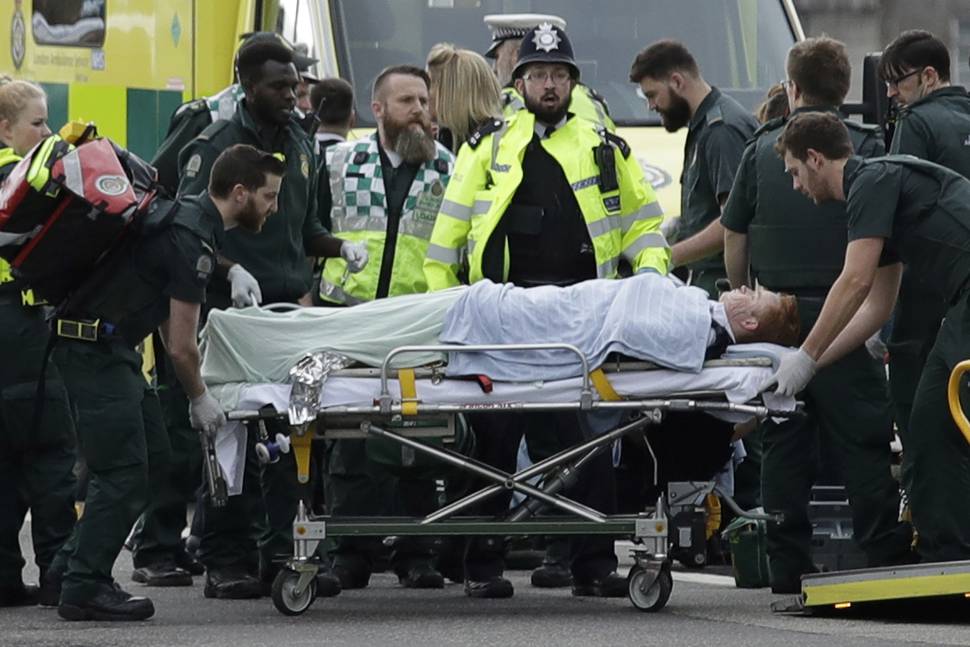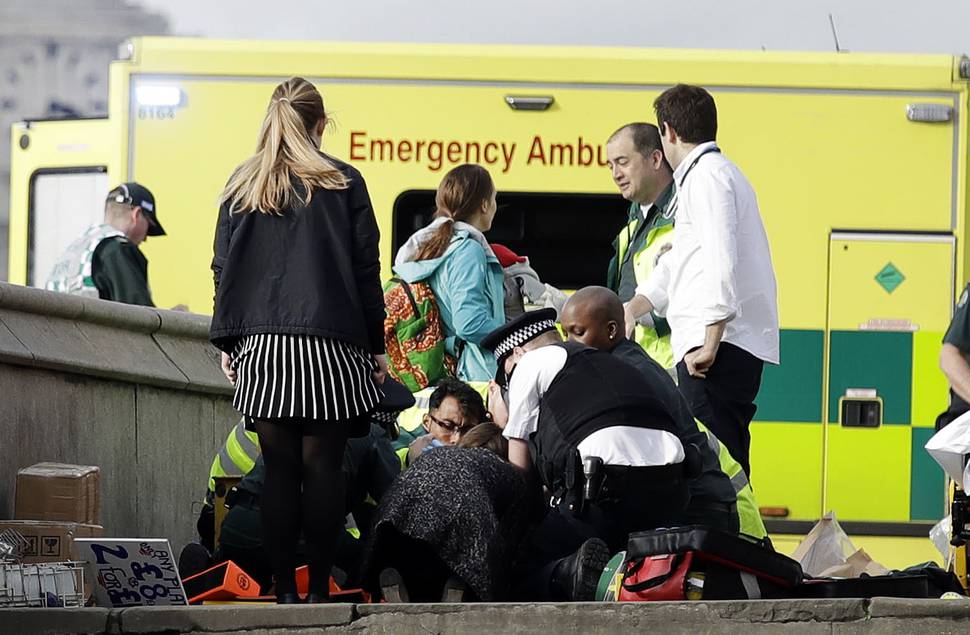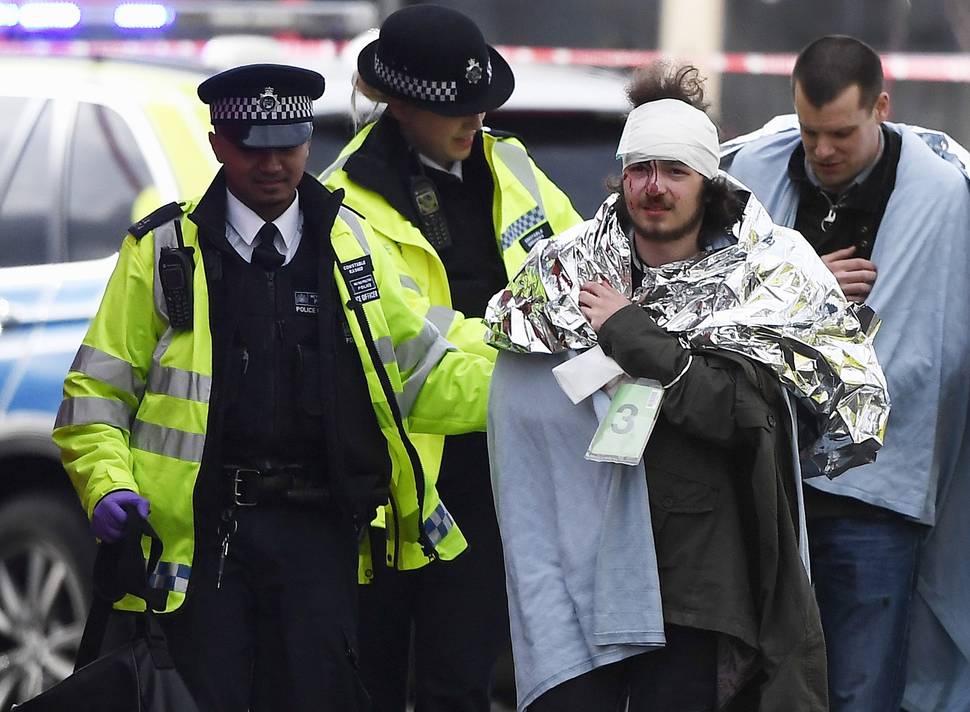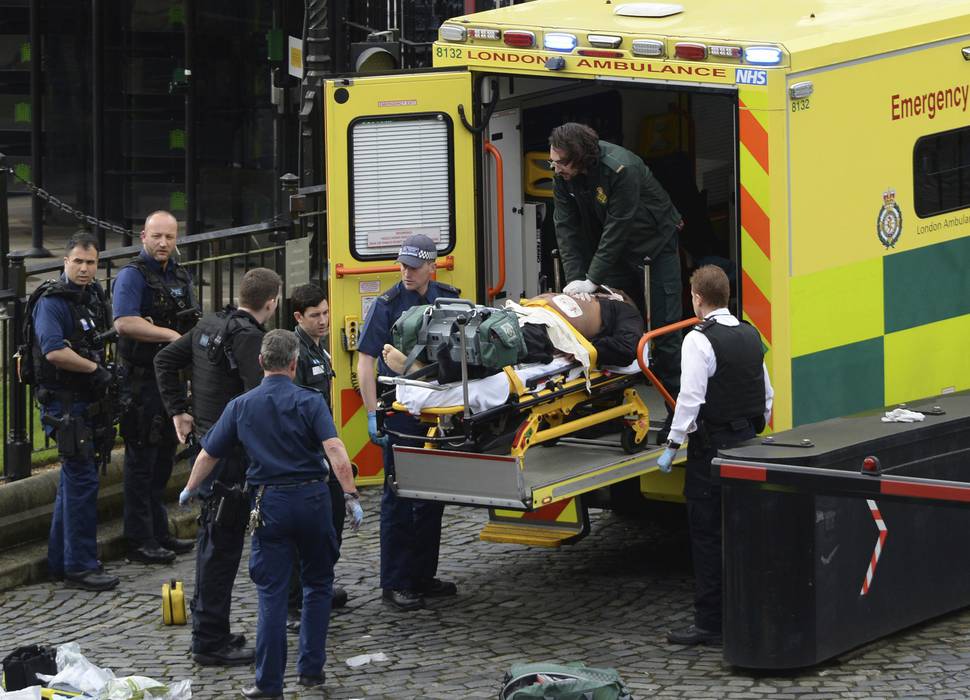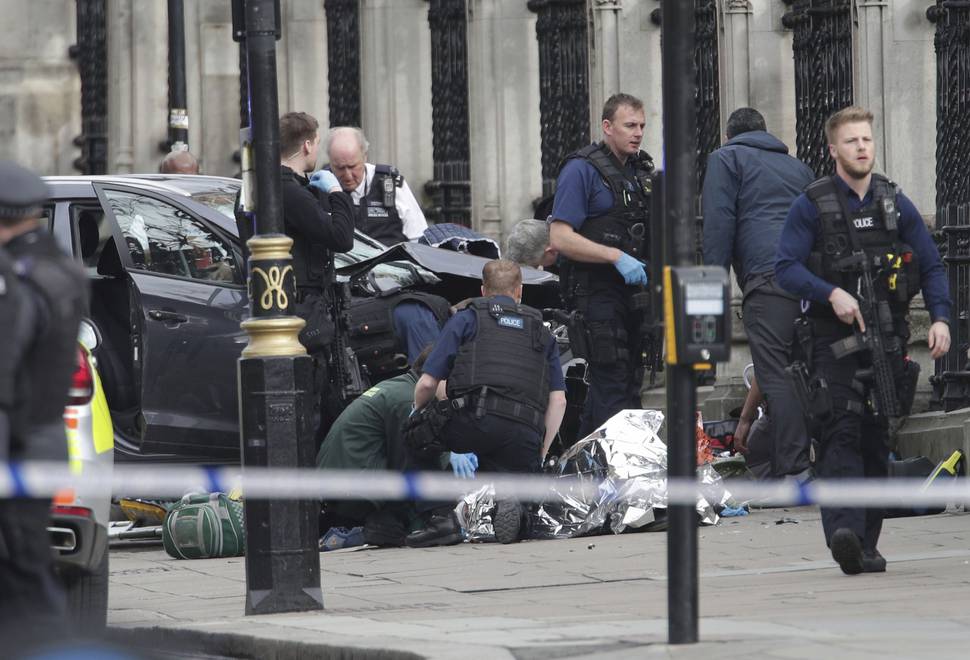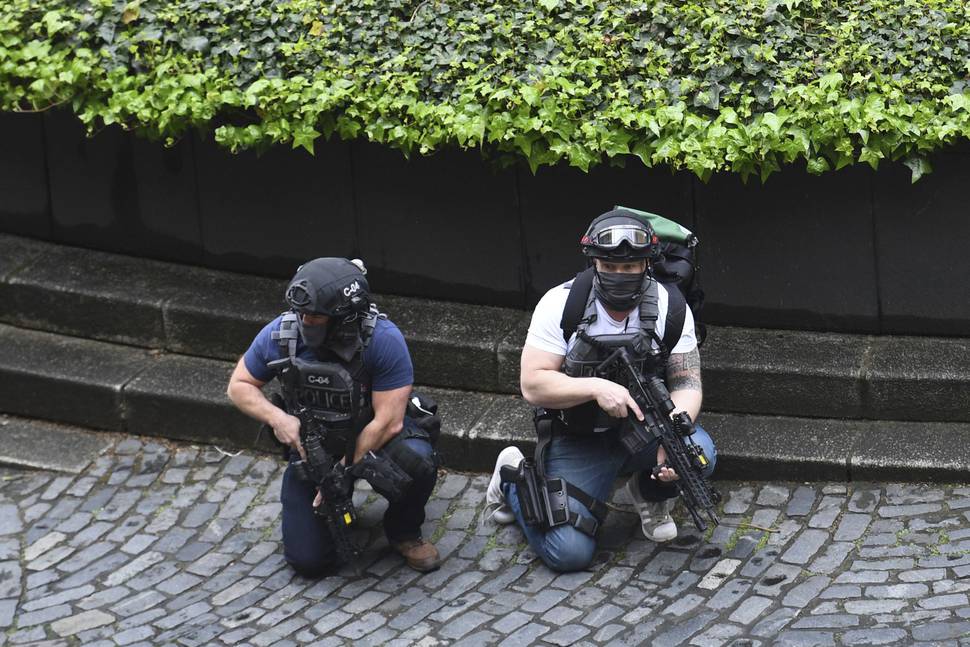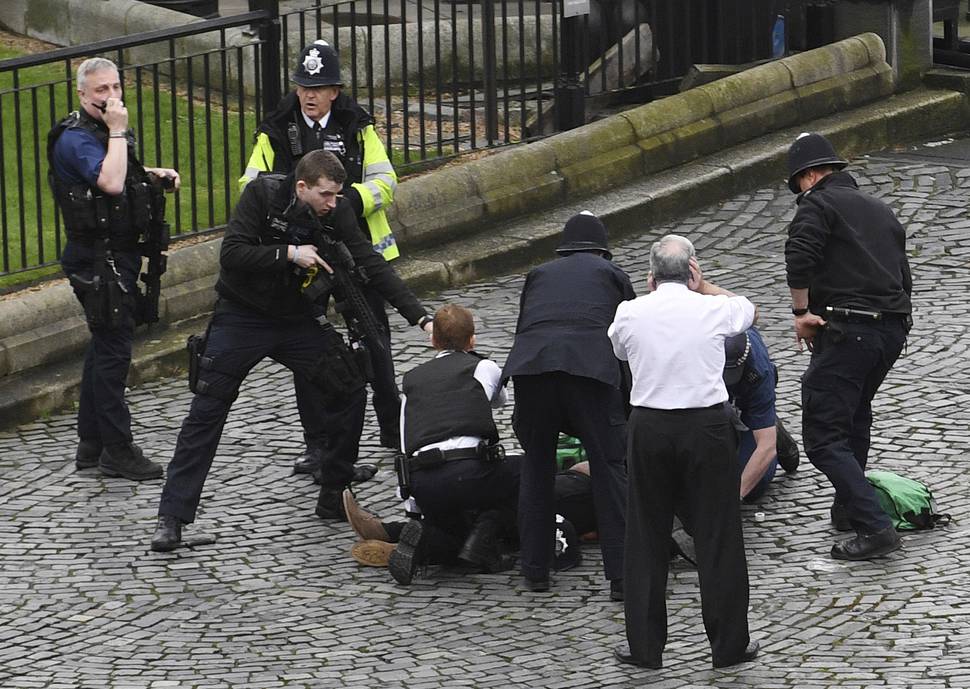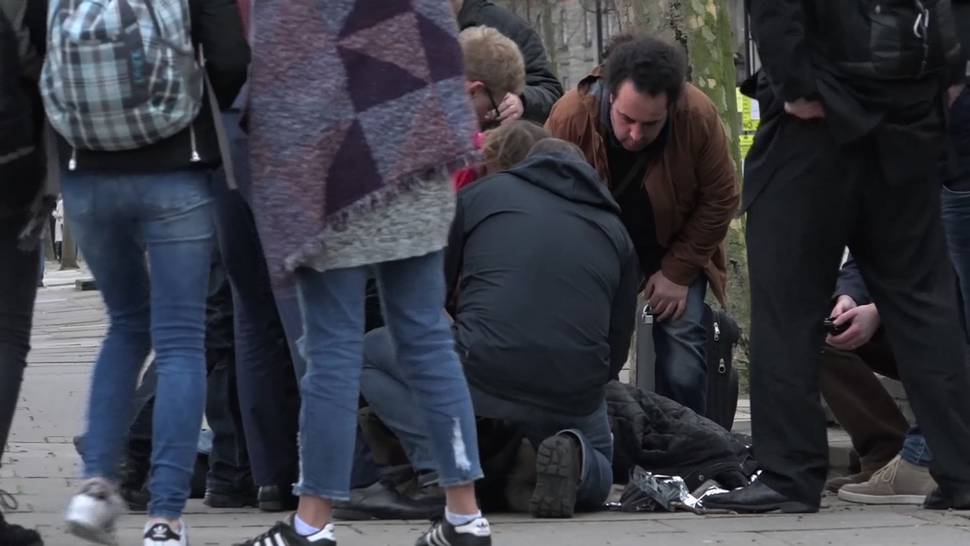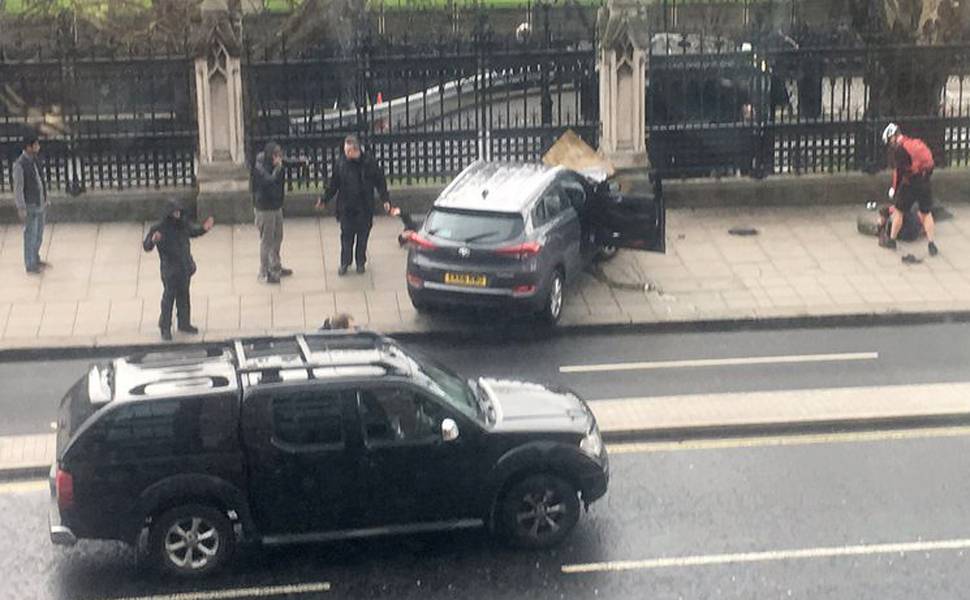 The killer, described by witnesses as "middle-aged and Asian", then managed to break into the grounds of Parliament, where he fatally stabbed Palmer - who had 15 years service with the police - with two knives.
The attacker - who was shot at least twice by armed officers guarding the building - died after he was taken to hospital while husband and father Palmer - a former soldier - died at the scene.
Speaking after the attack, Prime Minister Theresa May vowed Britain would "never give in to terror" and "defeat hate and evil" after she blasted the "sick and depraved" attack in Westminster.
She added the "forces of evil would never drive Britain apart" and praised police and security staff who "ran towards danger even as they encouraged others to move away".
Three other police officers were injured, two of whom are in "serious condition".
May was bundled into her car by a plain-clothes police officer and driven quickly from the scene as the attack unfolded. She chaired a meeting of the Government's emergency Cobra Committee today.
Scotland Yard said the attack, which comes a year to the day after the atrocities in Brussels, is being treated "as a terrorist incident".
PC Palmer was a member of the Parliamentary Diplomatic Protection Command and had served on the force for 15 years.
Paying tribute to the officer tonight, Scotland Yard's top anti-terror officer Mark Rowley said: "He [PC Palmer] was someone who left for work today expecting to return home at the end of his shift, and he had every right to expect that would happen."
More tributes have poured in via social media for the police officer, with many describing him as a "hero".
Others have sent their best wishes and condolences to his family and praised PC Palmer for his dedication to keeping the public safe.
One Twitter user said: "RIP Keith Palmer. We have the best police in the world the paddlers of hate will not divide us. My heart goes out to Mr Palmer's family".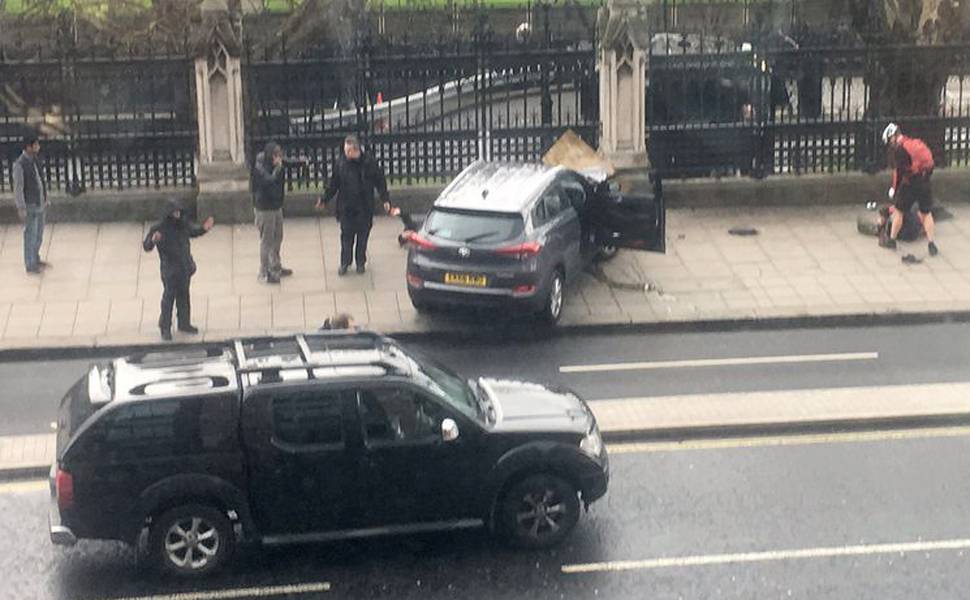 Another added: "PC Keith Palmer, a husband, a father, a fallen hero RIP x."
Others said they would launch a petition to have the police office posthumously awarded the George Medal, a civilian honour given out for bravery.
Police forces around the country also paid tribute to the officer.
A statement by Nottinghamshire Police said: "RIP Metropolitan Police officer - PC Keith Palmer. Father, husband, police officer of 15-years, who died today protecting the public. When many ran from danger, you went towards it."
Mayor of London Sadiq Khan added: "Tonight we have learned that the courageous police officer who was killed while protecting our city was PC Keith Palmer. He was 48 and a husband and father.
"Keith Palmer was killed while bravely doing his duty - protecting our city and the heart of our democracy from those who want to destroy our way of life.
"My heart goes out to his family, friends and colleagues."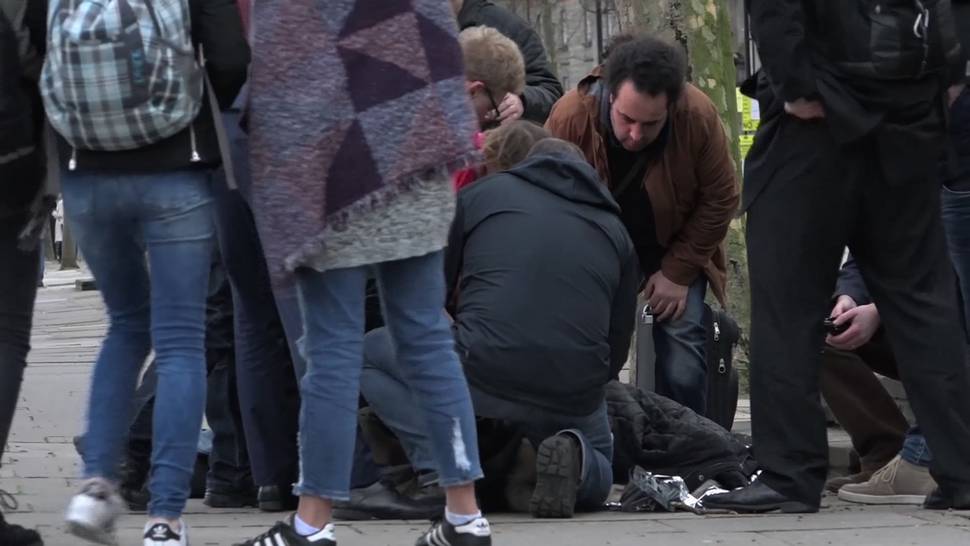 Conservative MP James Cleverly, who served alongside Keith Palmer in the army, said he was 'heartbroken' and paid tribute to his friend.
He tweeted: "I've known Keith for 25 years. We served together in the Royal Artillery before he became a copper.
"A lovely man, a friend. I'm heartbroken.
"My thoughts are with the family, friends and colleagues of PC Keith Palmer. A brave man."
Brigitte Purcell talks to New Zealand Journalist Will Trafford in London.
Acting Deputy Commissioner Rowley confirmed three members of the public had been killed in the incident, with liaison officers contacting their families.
He added: "We think we know who the attacker is, we believe they were inspired by international terrorism. Islamist related terrorism.
"We have hundreds of officers working on this investigation, and they are focusing on the suspect's motivation, preparation and his associates.
"We are forensically examining a complicated crime scene that covers a wide area and as with all investigations of this nature, it will take us some time to work through the painstaking work necessary to gather all the relevant evidence. Only then will the full picture be known."
He added statements were being taken from hundreds of witnesses while officers were also examining CCTV.
Security around the Queen and the rest of the Royal Family was dramatically stepped up following the attack. The gates to Buckingham Palace - where the Monarch was in residence - were closed and armed guards took up positions.
UK security services have foiled 13 potential attacks in less than four years. Counter-terrorism units are running more than 500 investigations at any time.
Sadiq Khan , Mayor of London, has posted a video statement on today's deadly attacks
Witness Jayne Wilkinson said: "We were taking photos of Big Ben and we saw all the people running towards us, and then there was an Asian guy in about his 40s carrying a knife about seven or eight inches long.
"And then there were three shots fired, and then we crossed the road and looked over. The man was on the floor with blood.
"He had a lightweight jacket on, dark trousers and a shirt. He was running through those gates, towards Parliament, and the police were chasing him."
Her partner David Turner added: "There was a stampede of people running out. You saw the people and you thought 'what the hell is going on'."