Authorities in tsunami-stricken Fukushima have been forced to cull countless "radioactive" boars after the feral creatures moved into towns deserted after the 2011 disaster.
Hundreds of wild boars have been roaming across northern Japan since the meltdown of the Fukushima Daiichi nuclear plant forced thousands of residents to desert their homes, pets and livestock.
Wild boar meat is a delicacy in the region but animals slaughtered since the disaster are too contaminated to eat. According to tests conducted by the Japanese government, some of the boars have shown levels of radioactive element caesium-137 that are 300 times higher than safety standards, the New York Times reported.
One of the most affected areas is the seaside town of Namie, where scores of the toxic beasts descended from surrounding hills and forests to forage for food in empty streets and overgrown backyards.
But their reign will soon be over as former residents prepare to return at the end of this month, when Japan is expected to lift evacuation orders for parts of the town, which is located just four kilometres from the wrecked nuclear plant.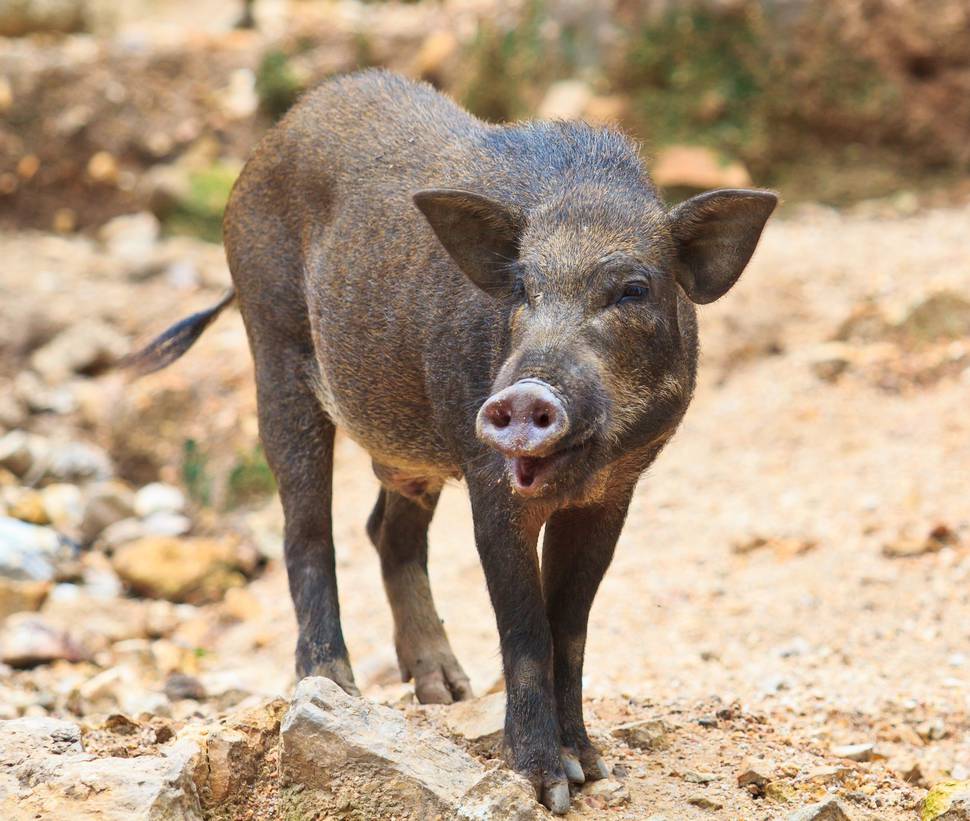 Fearing attacks on returnees, officials have started to cull the animals, some of which have settled comfortably in abandoned homes and have reportedly lost their shyness to humans.
"It is not really clear now which is the master of the town - people or wild boars," Namie Mayor Tamotsu Baba told Reuters.
"If we don't get rid of them and turn this into a human-led town, the situation will get even wilder and uninhabitable."
A recent government survey revealed the majority of Namie's former 21,500 residents will never return, citing concerns over radiation levels and the safety of the nuclear plant, which is being decommissioned.
Those who do plan on going back voiced fears about the wild boars at special meetings held earlier this year in preparation of the homecoming.
"I'm sure officials at all levels are giving some thought to this," Hidezo Sato, a former Namie seed merchant, told Reuters. "Something must be done."
Namie is one of four towns located within the 20km exclusion zone around the Fukushima plant which have been partially cleared.
In the nearby town of Tomioka, authorities have commissioned a team led by hunter Shoichiro Sakamoto to catch and kill the contaminated animals with air rifles, using cage traps and rice flour as bait.
"After people left, they began coming down from the mountains and now they are not going back," he told Reuters.
"They found a place that was comfortable. There was plenty of food and no one to come after them."
Since last April, Mr Sakamoto's squad has hunted down and killed around 300 of the animals.