He's the nephew of the world's most isolated and unpredictable leader.
And after an online video emerged of Kim Han-sol it's also clear he's a man in danger.
Following the assassination of his father Kim Jong-nam, grave fears are growing over the safety of his son, who many view as North Korea's next natural heir apparent.
Kim Jong Nam, the elder half-brother of Kim Jong-un, was poisoned in an assassination plot last month which South Korea intelligence claim was organised by North Korean agents.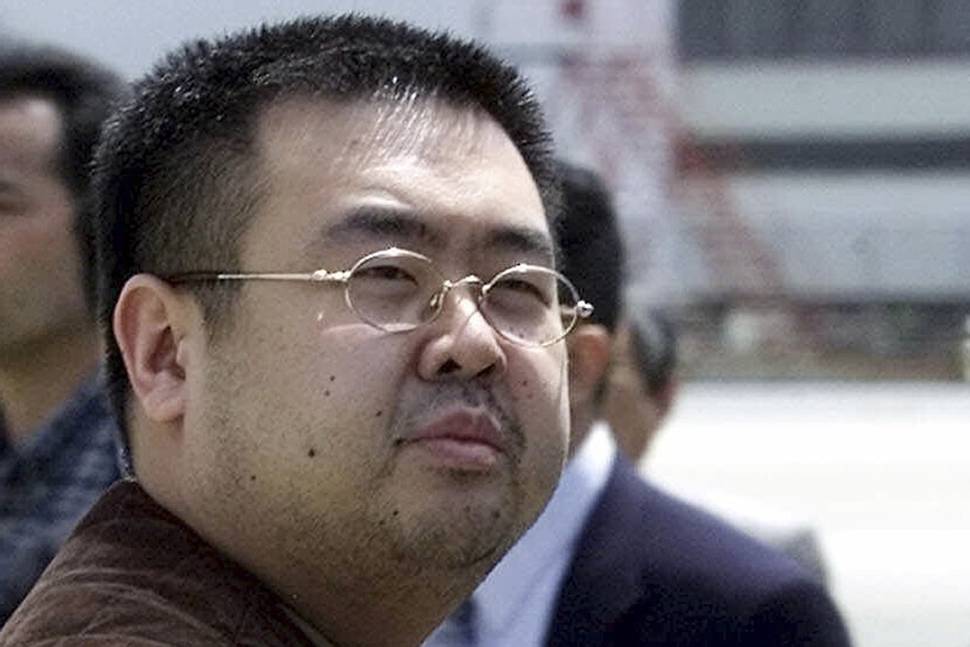 Overnight, a video emerged online of a man claiming to the son of Kim Jong-nam who talked about the killing and how he hopes things get better for his family.
In the 40 second video, the man who identifies himself as Kim Han-sol doesn't reveal where he is.
"My name is Kim Han-sol from North Korea, part of the Kim family," he says in English in the YouTube clip.
"My father has been killed a few days ago. I'm currently with my mother and my sister. ... We hope this gets better soon."
He then holds up a North Korean passport and opens it. The details were edited out, but a North Korean state stamp is visible on one page, as is a line of English text which said the passport's validity had been extended.
The man in the latest video doesn't talk about the whereabouts of his family or how they were being protected, although it is understood four countries, including China, provided assistance to them.
Dr Leonid Petrov, a Korean Studies researcher at the Australian National University, told news.com.au he would be seen as a threat to his uncle more now than ever.
Dr Petrov said his father's assassination would have radicalised his already outspoken views, making him a much more vocal critic of the regime and his uncle in general.
"He's potentially a very real threat to Kim Jong-un and the elite and could cause division which is something Kim fears the most," he said.
"This puts him in serious danger.... it puts him in very grave danger."
Dr Petrov said his diplomatic passport would not be recognised by his government which in effect leaves him stateless and likely to claim asylum in an enemy country.
While some might view the young Kim Han-sol as a likely successor to his uncle and prince in exile, the reality was he probably would never lead North Korea.
Beijing, Pyongyang's main ally, didn't look upon Kim Jong-un favourably, Dr Petrov said.
But it would consider him a stronger and more experienced leader than his young nephew who is open to reform and potentially reunification with South Korea, something China never wants to happen.
North Korea acts as a buffer between China and the west and if the country were to collapse it would be a nightmare for Beijing.
However, Dr Petrov, one of the world's leading experts on the reclusive regime, said despite his lack of political experience Kim Han-sol still remained a potential threat, and like his father, had openly spoken about reform and criticised dynastic succession.
He said Kim Jong-un didn't like any sort of threat or dissent which is one of the reasons he reportedly had his own uncle and half-brother killed.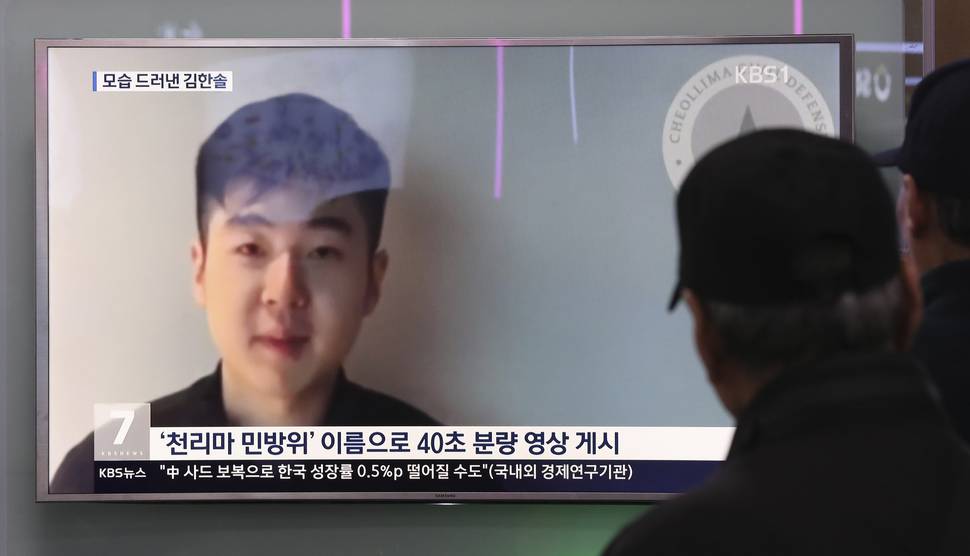 Dr Petrov said China had a close relationship with his uncle Jang Song Thaek, who was assassinated in 2013 and had been China's most important link to North Korea's leadership.
Jang supported his exiled nephew, King Jong-nam, financially and the pair were said to have a good relationship. Many also saw the eldest Kim as being a potential ally to Beijing.
Dr Petrov said Kim Jong-un remained a headache for Beijing as he sent them mixed signals, threatened stability in the region with missile launches and relied on foreign aid, favours and concessions.
"China needs a strong leader in North Korea and need someone reliable and (Kim Jong-un's nephew) doesn't have strong support base," he said.
"Kim Jong-un is a natural dictator, that's why he was chosen by his father at a young age to lead.
"But Kim Han-sol is young, politically inexperienced and hasn't grown up touring military sites."
Dr Petrov said China had three unwavering policies when it came to North Korea: no regime change, no nuclear war and no reunification of the Koreas.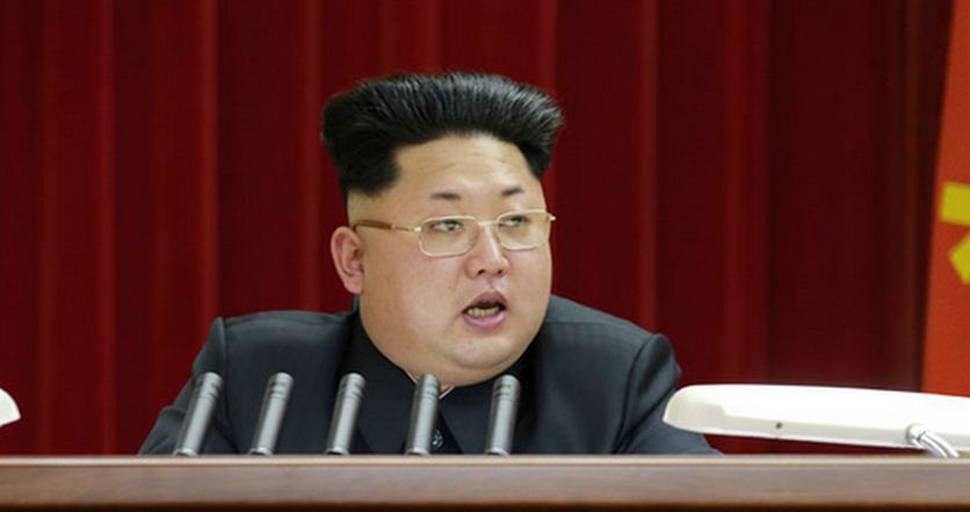 While he said Kim Jong-nam was no doubt approached to run a government in exile, even if his son did the same, it wouldn't be recognised by South Korea which doesn't view its northern neighbour as legitimate no matter who was in charge.
"Seoul doesn't recognise the DPRK (Democratic People's Republic of Korea) it sees it as communist rebels," Dr Petrov said.
'MY FATHER HAS BEEN KILLED'
The video of Kim Han-sol posted on the YouTube channel of Cheollima Civil Defense, which describes itself as a group helping North Korean defectors, would not sit well with his uncle.
On its website, Cheollima Civil Defense said it responded to an "emergency request" last month by three members of Kim Jong-nam's family and relocated them to safety.
The group also thanked the Netherlands, China, the United States and a "fourth government to remain unnamed" for providing assistance in protecting the three.
"This will be the first and last statement on this particular matter, and the present whereabouts of this family will not be addressed," a statement translated on the website read.
However, South Korea's Unification Ministry said it had no knowledge of the group.
An official at South Korea's National Intelligence Service said the NIS had determined that the man in the video is Kim Han-sol, the Associated Press reported.
A private voice analysis institute in Seoul said there was a "high probability" that Kim Han-sol in the 2012 interview, which can also be found on YouTube, and the man in the latest video clip were the same speaker.
"It's right to determine they are the same person," Lee Cheul-hung, head of the Transcription Analysis Laboratory said.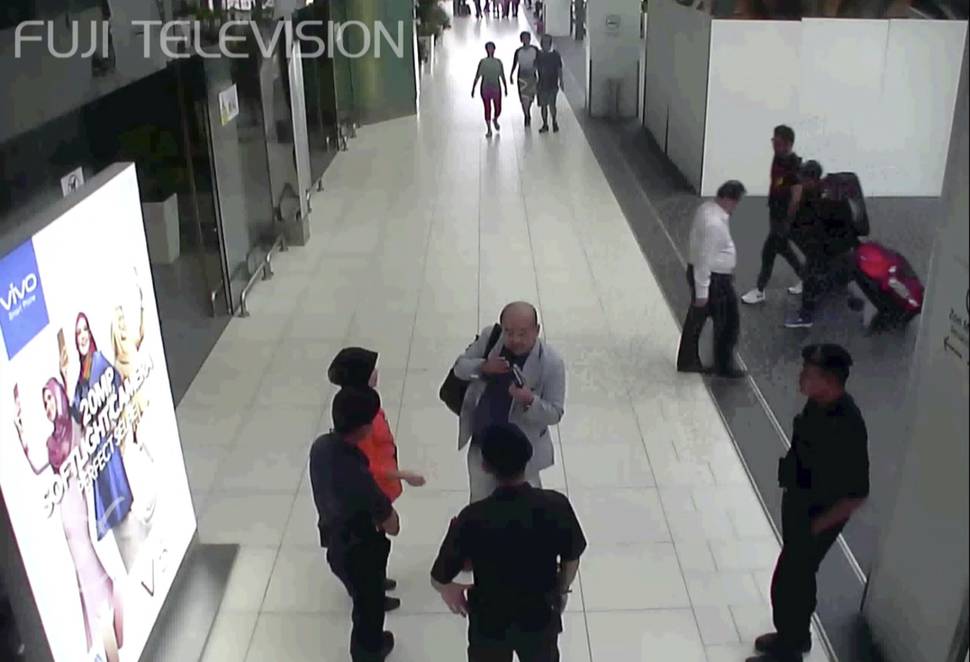 SAFETY FEARS GROW
China has been long been seen as a protector of Kim Jong-nam who lived in Beijing and Macau for more than a decade and received protection from Chinese security services and occasional financial assistance, CNN reveals.
He was regarded as the troublesome one in the Kim family, who openly spoke out for reform in North Korea.
Kim Han-sol is the son of Kim Jong-nam's second wife, who had been living in the Chinese territory of Macau with his father under Beijing's protection after the family went into exile several years ago.
Kim Jong-un was widely suspected to be behind his brother's murder to eliminate a potential challenger to his rule.
There has been growing speculation that Kim Han-sol, who described his uncle Kim Jong-un as a "dictator" during his rare 2012 interview with Finnish television, is also in danger.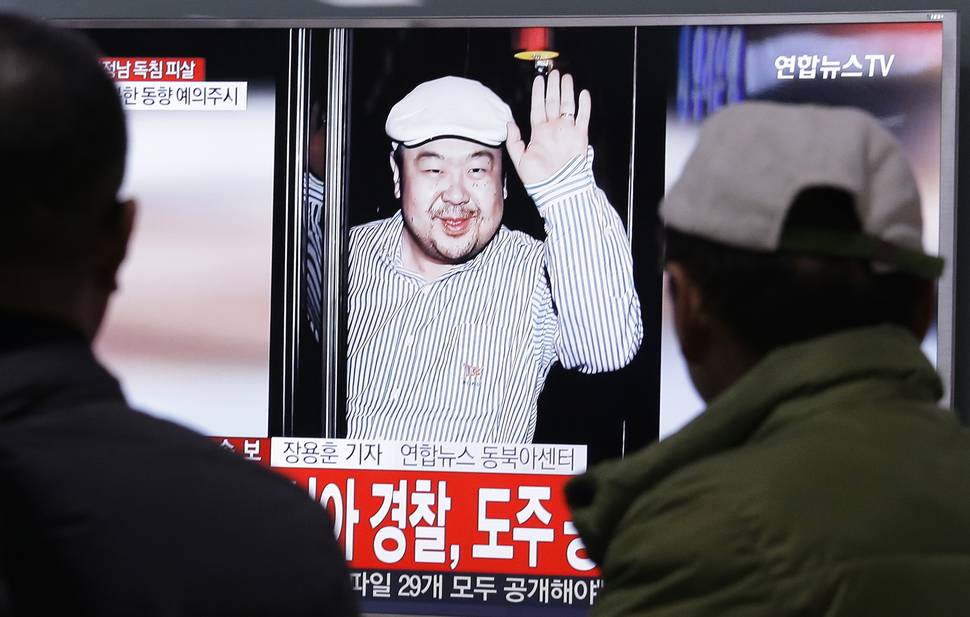 THREAT ELIMINATED
A source close to the North Korean regime just days ago told Time writer Charlie Campbell that Ministry of State Security (MSS) officials met with Kim Jong-nam in Malaysia in a bid to persuade him to return home to Pyongyang with his family.
The appeal was made after officials learned 45-year-old Kim Jong-nam had been approached about leading a government in exile, something he refused.
"Kim Jong Nam declined to go back to Pyongyang and that's why the hit order was given," the source told Time.
Kim Joo Il, a North Korean defector living in the UK confirmed to Time he had been approached on several occasions but reportedly said: "I am really not interested in politics in North Korea. However, I am against North Korea's third hereditary succession and I am one of those who want North Korea to open up and reform."