A ghost like figure has been caught on camera on the roof of a former mental asylum.
Chilling snapshots show the vague outline of a 'female patient' on the roof of the Sunbury Lunatic Asylum in Victoria.
The image was captured during a night tour of the notorious asylum, where straight-jackets and electric convulsive therapy treatment were a grim reality for patients, the Daily Mail reported.
'Photo taken by tour participant Ebony Toth-Littlewood,' the asylum tour guide wrote in a post on Facebook.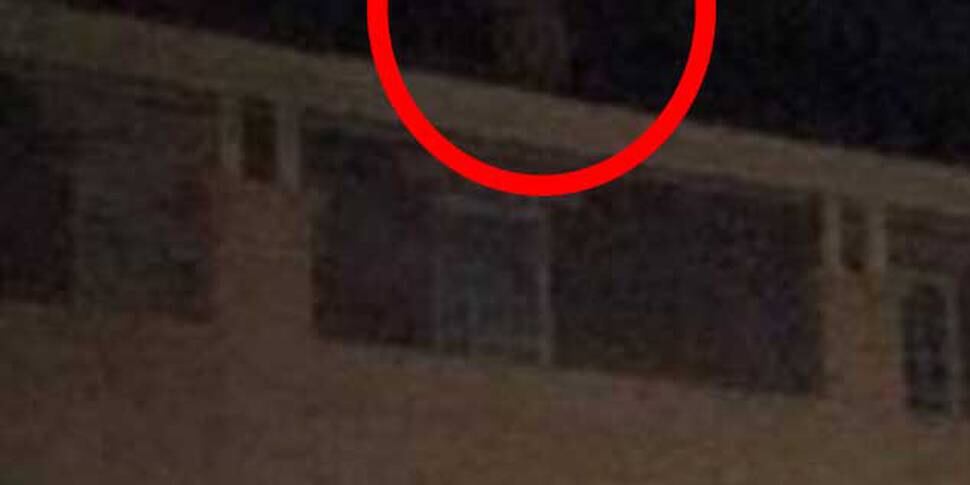 'During one of our night tours of the Old Mental Hospital, Ebony has captured what appears to be a female patient on the roof of the Old Nurses Quarters.'
Social media users weighed in on the apparent apparition, with one woman claiming she was a nurse at the asylum.
'I believe you will find one of the patients did indeed jump off the nurse's hostel. I worked there back in the 70's & 80's,' she wrote.
But others cast doubt on the image, giving up the game by showing a daytime shot of a chimney on the building.
'Definitely a chimney, doesn't mean I don't believe but it's definitely not a women on the roof.'