Identical twins Lucas and Jake Cawte grew up in the idyllic country town of Willunga, known for its vineyards, historic houses and many arts festivals.
One of South Australia's earliest towns, it was the perfect place to grow up, found on the edge of the Fleurieu Peninsula, known for its wild beauty, low crime rate and laid-back lifestyle.
That was all shattered last Friday, when police were called to a house on Marshall Rd, just outside Willunga near a local winery.
Just before 11am inside the family home on the 26ha property, police found the body of Jake Cawte.
The 24-year-old was lying on his back upstairs in the house, with a gunshot wound to his face.
A doctor declared him dead at 12.15pm.
To add to the tragedy unfolding for the victim's father, Timothy Cawte, Jake's identical twin brother Lucas allegedly turned himself in to police, allegedly saying he had shot his brother in the head.
Police will allege the twins had been alone and that Lucas told officers he had "planned it for weeks" and that he had "killed his brother to stop him going to God,", The Advertiser reported.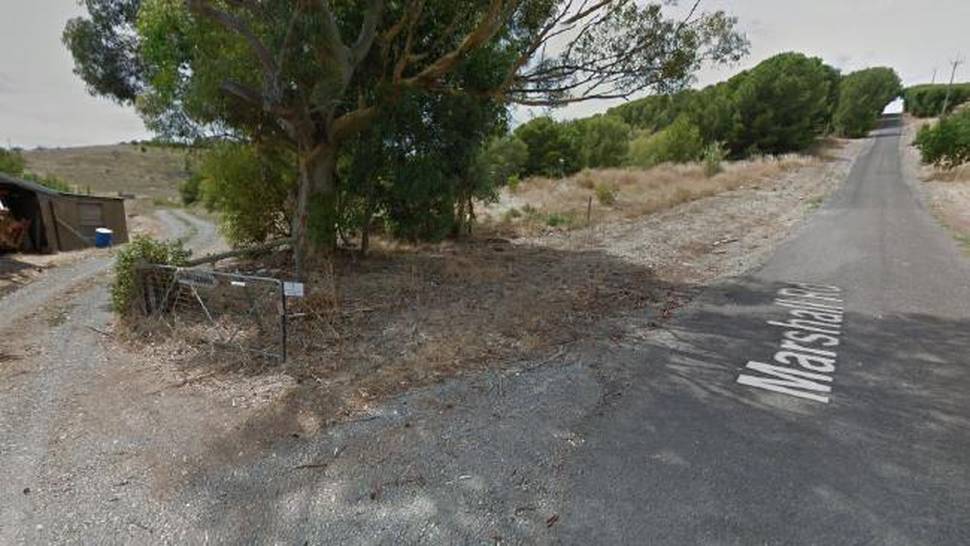 The family had three sons and a daughter, and were well-known and liked in the tight-knit community and throughout the famed wine region, according to The Advertiser.
Travel movies posted on YouTube by the brothers show the pair happily enjoying trips to Indonesia and other parts of Asia, where they playfully interacted with each other and with local people.
Lucas appeared in the Christies Beach Magistrates Court on Monday charged with murdering Jake.
Cawte entered no plea and Magistrate David Whittle remanded him in custody until May 16, when he will appear via video link from James Nash House, a forensic health facility in northeastern Adelaide.
As the boys' father posted photographs of his identical twin sons on Facebook on Tuesday and a friend wrote tributes and messages of support, more details about the lead-up to the tragedy have emerged.
In one of the photographs, Tim Cawte is standing between his sons wearing a red Santa hat.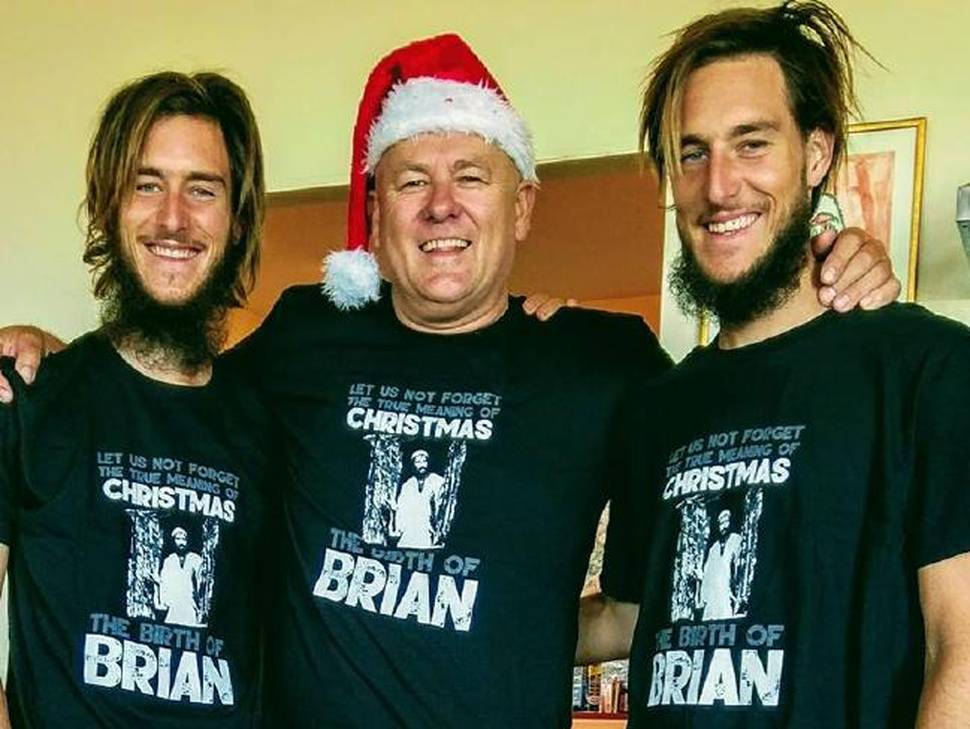 Both Cawte and his uncannily similar sons are wearing a T-shirt celebrating "the true meaning of Christmas, the birth of BRIAN", with a picture of Life of Brian comedy star, Graham Chapman.
Both Cawte twins have their father's name Timothy and the name Brian as their middle names.
It is alleged that Lucas was treated for psychosis last November at a mental health unit in Adelaide.
The shotgun allegedly used in the fatal shooting had been kept in a safe on the family property.
South Australian Police (SAPOL) said that the accused had driven 24km to the Christies Beach Police Station just before 10am last Friday.
SAPOL's South Coast detectives had attended the house and then informed relatives and friends of the Jake's death.
Lucas was arrested and charged with murder and taken to James Nash House, a facility which houses forensic mental health patients, including those awaiting court hearings.
"Investigators wish to reassure the community that this was not a random incident," SAPOL said.
"The people involved are known to each other and there are not believed to be any outstanding suspects or firearms."
Jake had occasionally made news as a young boy growing up in Willunga, which was known for slate mining after its establishment in 1839 but has increasingly become a food and wine tourism hub.
As a 12-year-old in 2005, Jake and a handful of local youths made the news when the future of a skateboard park under construction at Willunga became embroiled in a legal stoush.