New Zealand-born Karen Ristevski's grieving relatives have spoken of their horror after her "badly decomposed" body was found by a bushwalker under logs, suggesting her suspected murder was "personal".
The Melbourne mother, 47, who moved to Australia as a child, was last seen by her husband Borce Ristevski on June 29 last year when she left the family home in Avondale Heights to "clear her head" after they argued over money, the Daily Mail reported.
The desperate search for Ristevski ended this week when a bushwalker unearthed a body wedged beneath logs at Mount Macedon. The next day DNA testing confirmed the body was Ristevski's remains.
READ MORE:
• Karen Ristevski's daughter Sarah has been put in an unthinkable position
• Borce Ristevski's lawyer concedes he is 'number one suspect' in wife Karen's murder
• Police confirm body found is missing mother Karen Ristevski
A shovel seized from the family home has been linked to the makeshift gravesite, with a match on the soil type.
What do her relatives make of the discoveries, and where do they fit in the tragedy?
Victoria's former top homicide investigator, Charlie Bezzina, on Wednesday told Nine Network's Today Show the crime scene indicated the suspected murder seemed 'personal' and 'unplanned'.
No arrests have been made or charges laid.
Ristevski's brother Stephen Williams said she had a "special" bond with her 21-year-old daughter Sarah.
"She was very dedicated to Sarah," Williams told 9 News on Tuesday.
A steady stream of family members have been arriving at the Avondale Heights home to comfort 21-year-old Sarah, who has suffered the unimaginable loss of her mother and had to deal with suspicion directed at her father.
Rumours claim her relationship with her mother deteriorated in the weeks before Mrs Ristevski's disappearance. There is no suggestion Sarah has anything to do with her mother's death.
Early on in the missing persons investigation, a press conference was cut short when a Seven News reporter asked Mr Ristevski if he killed his wife.
Ristevski's aunt Patricia Gray said the question was "inappropriate" and Sarah was pictured crying into her father's shoulders as the family left in protest.
News Corp reports Sarah has since stood by her father when he stopped cooperating with detectives for not considering other potential suspects.
Williams said the discovery of his elder sister's body was "surreal" and made him feel "upset, anger" and "relief".
"[The news] just confirmed what we thought and knew all along," he told 9 News.
"Hopefully things will now move on more rapidly."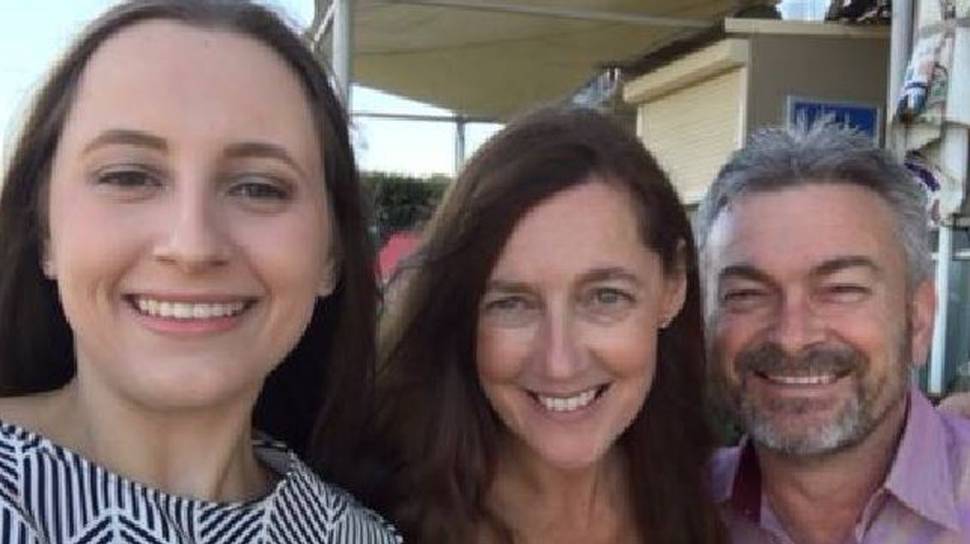 Ristevski's aunt Patricia Gray said she felt "happy" and "relieved" her body had been recovered but was "devastated that's how she was discarded".
"How a person such as Karen, so full of love, life and laughter, could be left, abandoned, discarded with no thought or emotion shown is unforgivable," she told The Age.
"I know the person who put her there didn't want us to find her, but we did," Gray told Yahoo 7.
But she would not speculate on who the killer could be, or comment on suspicion aimed at Ristevski.
"Is anyone capable of doing this? How do I know?" she said.
Stephen Richardson - Ristevski's cousin who lives in New Zealand, where she was born - said he was thankful to police despite the heartbreaking way she was found.
"It's not a nice way to remember her, but you know the police from day one have done a great job," he told Yahoo 7.
Another cousin, Lisa Gray, said the family would continue to assist police to get Ristevski justice.
"Karen was such a beautiful, kind, generous and loving person," she told The Age.
The No 1 suspect in the police investigation is Mr Ristevski, his lawyer admitted on Wednesday.
The father was spotted arriving at the criminal lawyer's office in central Melbourne and refused to answer questions as he entered the building.
Ristevski's lawyer, Rob Stary, briefly spoke with media as he left his office later that day.
"It's pretty clear police have him as their No 1 suspect,' Stary told The Age.
Ristevski has maintained his innocence and there is no suggestion he was involved in his wife's death.
Mrs Ristevski's stepson, Anthony Rickard, urged the killer to come forward in Facebook posts on social media following the discovery of her body.
"As much as u have hurt me Karen I would never wish any harm to you," he wrote.
"God bless u Karen I forgive u for all the pain."
We are unable to publish Rickard's entire post because of legal reasons.
In a second Facebook comment on Wednesday, Rickard said: "All that I've done I'm sorry for all you have done to me I forgive I wish u were living it up overseas ur the only person who showed me true love and will always have a place for u in my heart u were my one true soulmate xxx rest in piece Karen."
Rickard, who has previously made unsubstantiated claims about his stepmother and family conflict within the Ristevski clan, gave a cryptic comment just before family flocked to the house to grieve this week.
Asked whether he had been told anything about Ristevski's remains, Rickard replied: "What's to tell?" but did not answer further questions.
Mr Ristevski's brother Vasko has also previously made unsubstantiated claims about the mother's disappearance, alleging she had run away.
Ristevski was last seen leaving her home on Oakley Drive in Avondale Heights in Melbourne's northwest following an argument about money with her husband on June 29.
Her boutique Bella Bleu closed in February last year, lender caveats put on the family home, and Borce tried to get a loan from a notorious Melbourne loan shark at least twice.
Her phone reportedly pinged a tower in Gisborne, about 11km from the crime scene, on the day she went missing.
Testing on a shovel seized from the Avondale Heights home found two soil types, Herald Sun reports.
One matched soil behind the family home in Melbourne, leading police to begin their initial search along the Maribyrnong River.
The other matched soil found in the Gisborne-Macedon area where her remains were found by a bushwalker at Mount Macedon on Monday.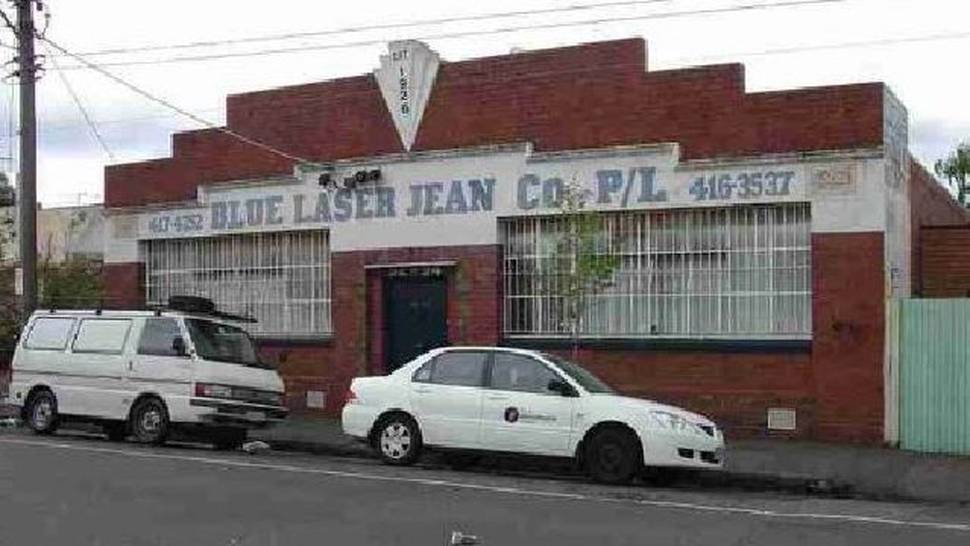 Meanwhile, it has been revealed the Ristevskis had money problems before Karen Ristevski's death.
Decades before Karen Ristevski's badly decomposed body was found, her husband Borce was a successful businessman, news.com.au reported.
But the family was plunged into debt when the clothing manufacture and wholesaler, Blue Jean Co, which Ristevski owned with his brother Vasko, collapsed and left him with A$600,000 in unsecured debt.
It's a debt that has plagued the family for more than a decade, and Ristevski said he was fighting with his wife about their money woes the day she went missing.
He said she left the house on June 19 last year to clear her head but never came home.
According to The Australian, one of the company's clients was retail and clothing giant Myer and it was a successful business for some time.
But the company began to fall apart when one of its main customers, Bradmill textiles, restructured its own company and Ristevski and his brother lost a huge amount of revenue. Blue Laser Jean Co went under in 2000 and The Australian reports Mr Ristevski told a creditors' meeting that same year that the company "was relying heavily on this working relationship to fill the void the clothing industry has suffered in the last 18 months".
"We regret the outcome as this is a company we have built up since 1987 (but) after numerous attempts at restructuring we were unable to come up with an alternative," he told the meeting, according to Australian Securities and Investments Commission documents.
Before the company closed at the end of 2000, the Ristevski home was transferred into Mrs Ristevski's name.
Mr Ristevski claims his wife left her A$1.1 million Avondale Heights home in northwest Melbourne after having an argument with him about money.
He said she went to clear her head but she never came home.
Ristevski and his New Zealand-born wife owned two fashion boutiques, Bella Bleu, that were also starting to fail. A caveat was lodged over their house and it's understood it was because they couldn't pay the rent for their shops.
Friends have previously said despite the money problems, the couple would live large and travel in business class.
Mr Ristevski came to Australia from Macedonia and was also an Uber driver.
In August last year, Uber was investigating if Mr Ristevski picked up a trip for the company the day his wife disappeared.
His mobile phone pinged near Diggers Rest, about 20km northwest of the family home and on the same day Mrs Ristevski's phone was detected about 40km northwest of their home near Gisborne.
It is believed Mr Ristevski received a request to pick up an Uber customer but it is unknown if he accepted it. When interviewed about why he was driving around Diggers Rest he said he was attempting to fix the fuel gauge in his wife's Mercedes.
Timeline of Karen Ristevski's mysterious disappearance
June 29, 2016:
Karen Ristevski disappears from her house on Oakley Drive in Avondale Heights, Melbourne, at about 10am. Her husband Borce, the last person to see her alive, said she went to 'clear her head' after a fight
July 11: The missing persons squad is called in to investigate
July 8, 2016: Mr Ristevski questioned by detectives and denied any involvement in her disappearance
July 13: Actor Samuel Johnson took to social media to plead for his friend to come home
July 13: Police and SES scour bushland behind the Ristevski home, near the Maribyrnong River
July 14, 2016: Mr Ristevski addresses a press conference appealing for information about her disappearance. The same day, police said CCTV did not catch her leaving the house that morning
July 21, 2016: Mr Ristevski claims their home's security cameras stoped working months before her disappearance
July 23, 2016: Ms Ristevski's meth-addicted step-son Anthony Rickard, 32, claimed his stepmother was planning on leaving his father
July 29: Police divers search another part of the Maribyrnong River, about three kilometres from the Ristevski house
September 9, 2016: Neighbour hands police CCTV possibly showing Ms Ristevski's car on the day she disappeared
August 11, 2016: Mr Rickard posted a series of disturbing and unsubstantiated messages to social media which revealed his troubled relationship with his family. He claimed their marriage was 'fake', called his father a 'coward', claimed his father watched him do drugs and that he and Mrs Ristevski had an affair
August 24, 2016: Mr Ristevski's brother Vasco suggested she might have fled to the U.S. or China on a fake passport
December 19-20, 2016: Police drained dams and searched countryside at Toolern Vale - just south of where her body was found on Monday
February 20, 2017: A bushwalker found the body under a large log on Mt Macedon, about 52 kilometres from the house, and contacted police about 12.30pm
February 21, 2017: The body is confirmed to be Ms Ristevski's and police break the news to her family
- additional reporting news.com.au